Accommodations
Larry Johnson-Seelbach Hotel
Kristal Hunt-Brown Hotel
Janet Johnston-Holiday Inn Express
Jackie Mullen-Marriott Louisville Downtown
Cedric Davis-Hilton Garden Inn Louisville Airport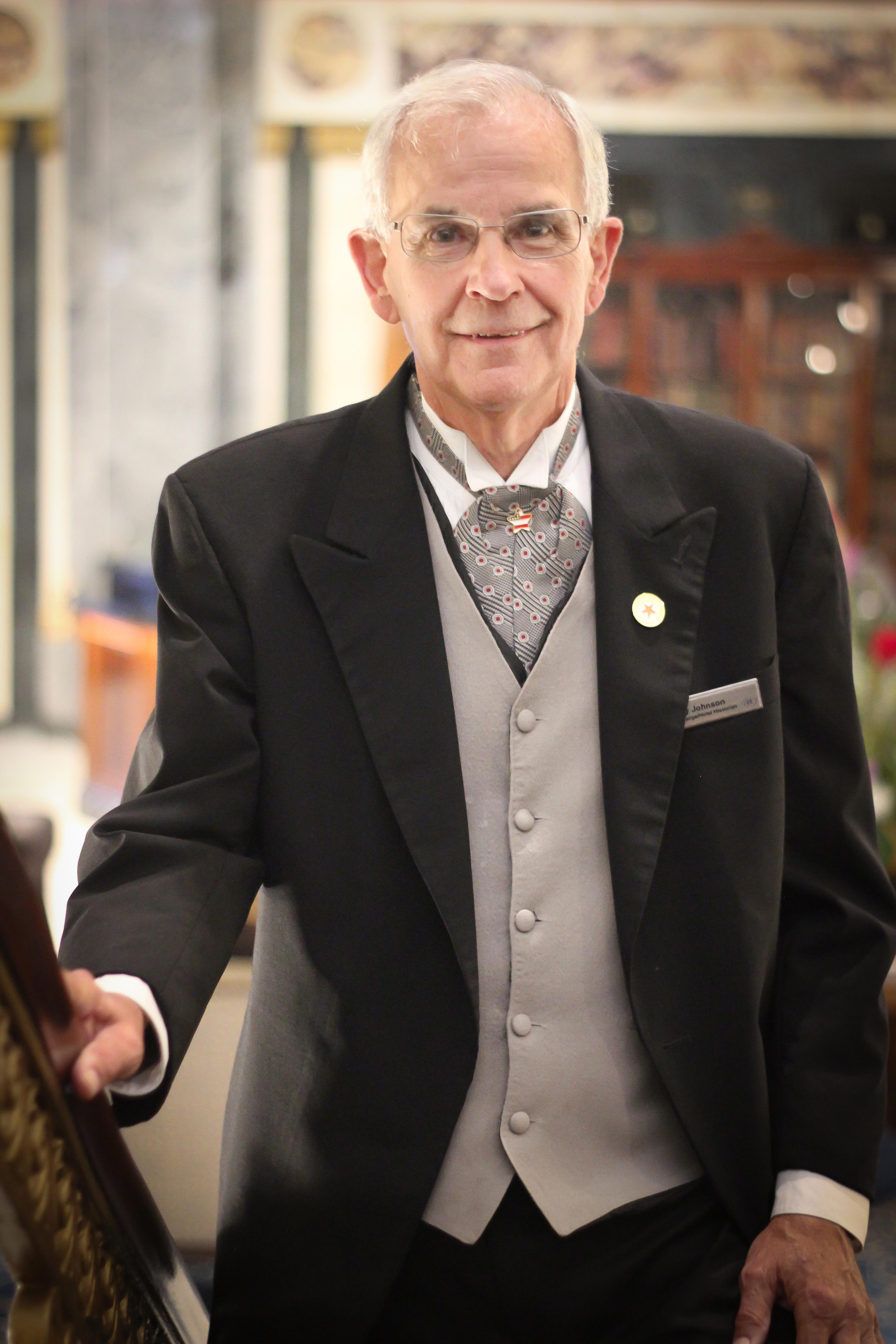 Larry Johnson
Hotel Concierge / Historian
Seelbach Hilton
Larry displays outstanding hospitality skills every moment he is engaged with our guests. He consistently goes above and beyond to share not only the richness of the Seelbach but also what the city of Louisville has to offer.Making a guest's stay with us memorable is something that Larry does naturally. He is welcoming you into his home. Larry takes it upon himself to compile a list of frequent Derby guests that require special assistance. He personalizes their experience over the Kentucky Derby Weekend. He contacts them months prior to the big event to help plan their Derby weekend experience with us. If our guests have not heard from Larry, they are sure to call the hotel asking for him. He even sends guests holiday cards! The hotel team has one line we use when there is a question about the hotel, Louisville, the Derby etc.,"Ask Larry, I bet he will know." Larry Johnson started his amazing journey with the Seelbach Hilton Hotel in March 1982 as the Doorman. Since that time Larry has become the Hotel's Concierge, Historian and a true ambassador of the city for more than 30 years. His remarkable contribution to the hospitality industry, to downtown Louisville, and to the Seelbach Hilton is a part of Louisville Seelbach's history. Larry leaves an unprecedented impression on every guest he meets. Guests truly love the interaction with Larry and the way he makes them feel welcomed and at home. Whether it is a word of kindness and generosity, well-placed humor, or simply a friendly greeting, Larry makes each person he meets feel seen, heard, and valued.
Vote Now!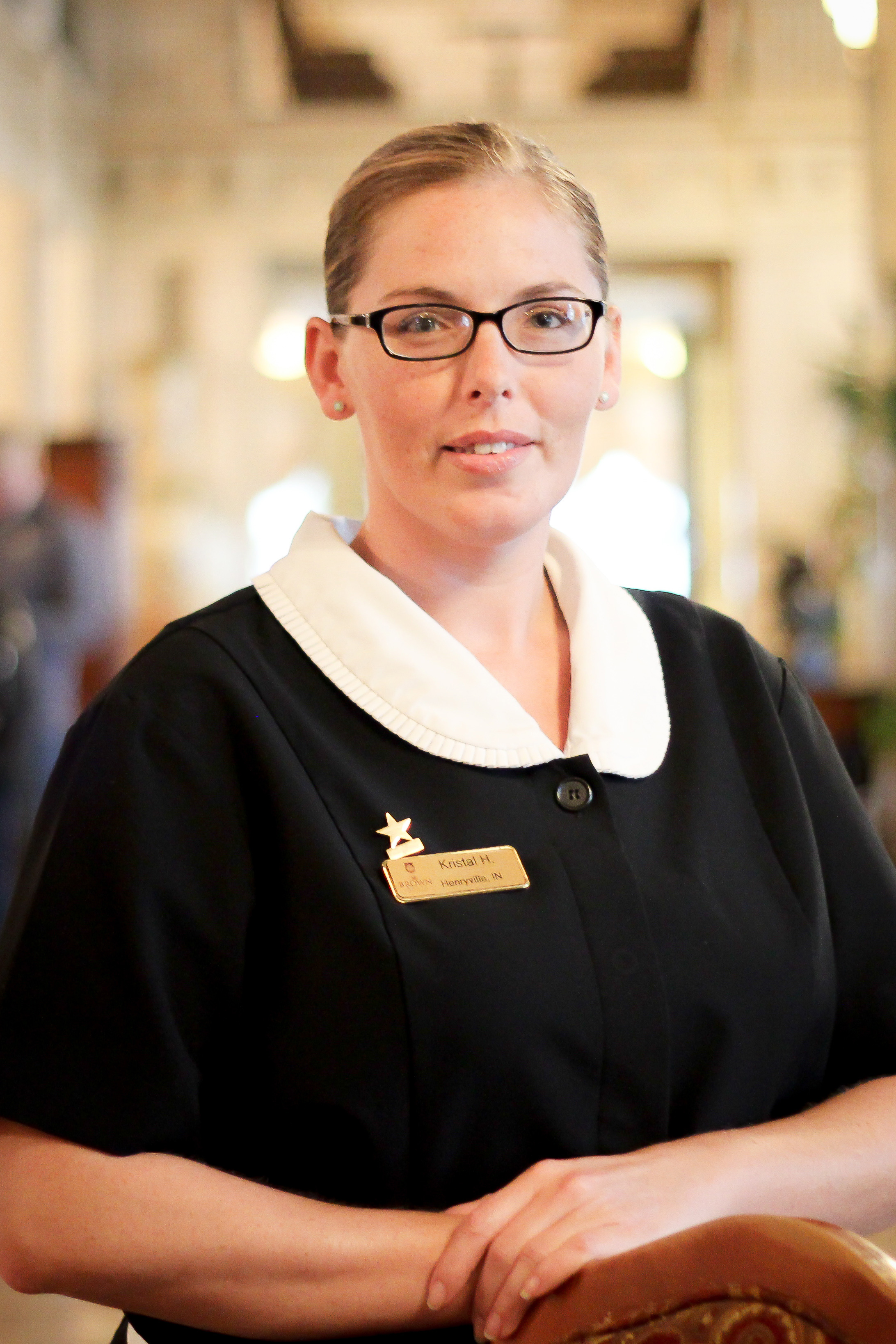 Kristal Hunt
Lobby Attendant
The Brown Hotel
Kristal always looks way beyond her job description when it comes to helping out other departments in the Hotel. Our Front Desk Manager recently commented: "Kristal has the best can-do attitude, she willingly steps in to clean guest rooms when necessary, especially on sold out nights cleaning the late departures. Her positive attitude is contagious and she is a pleasure to work with." During our recent Employee of the Quarter nomination period Kristal was nominated by a record setting six coworkers. One of our Front Desk staff put it best: "Kristal is one of the nicest and most hard working people I have ever worked with. She is determined to do the very best and never stops until the work is finished. I love talking to her when she comes to the Front Desk because she makes genuine conversation and it's clear that she cares about what we are doing. Kristal inspires us all to do better. Since she works behind the scenes I don't think she gets all the recognition she deserves this would be a perfect way to show Kristal how much we appreciate her." Kristal is a weekly volunteer at Centerstone and St. Jude's Women's Recovery Center helping their clients through the recovery period. Kristal began to recruit others that had just finished their programs, many of those candidates joined our team. It is heartwarming to hear Kristal in the hallway outside HR telling candidates for employment how much she loves her guests and coworkers. Thank you Kristal for being such an inspiration!
Vote Now!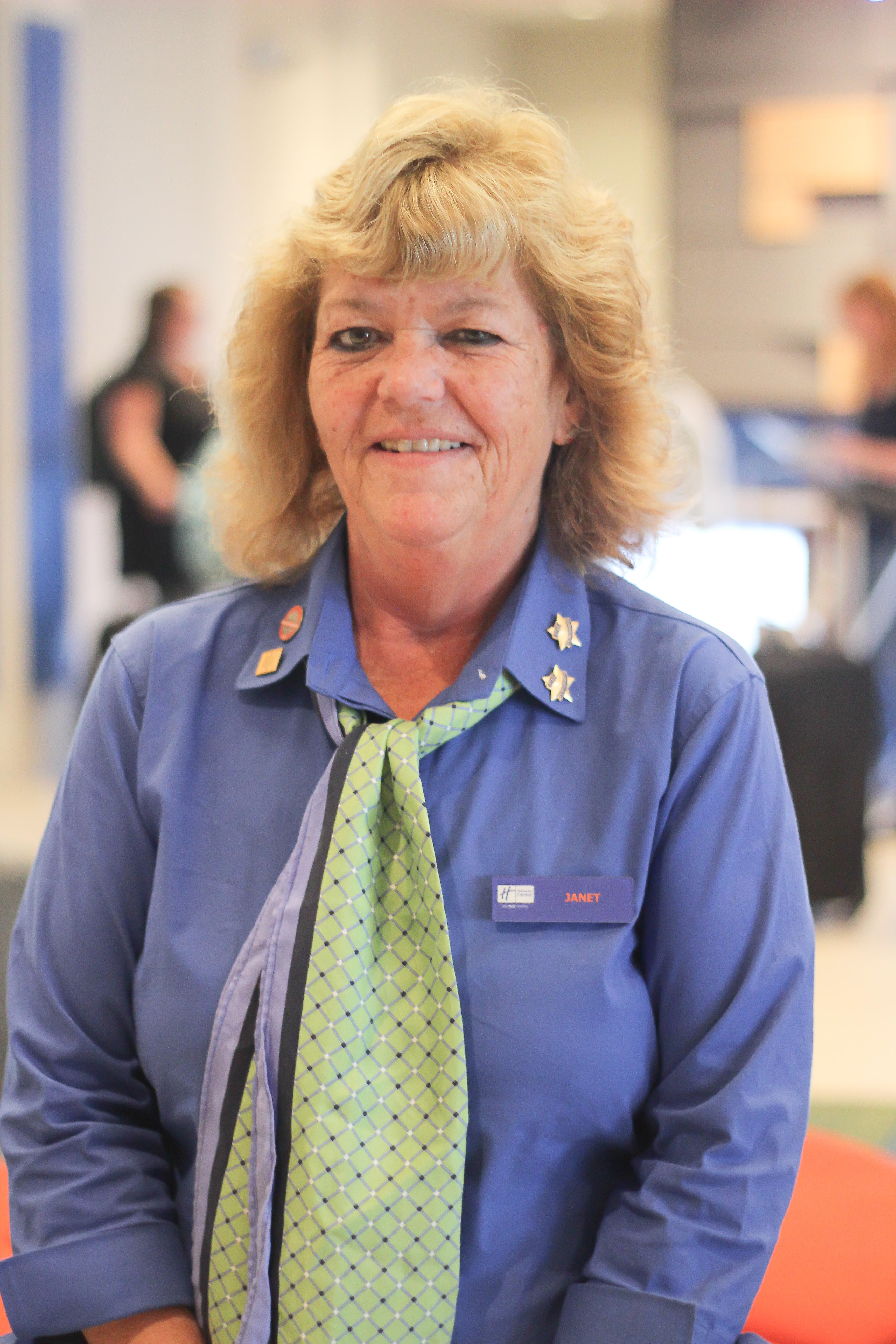 Janet Johnston
Guest Service Representative
Holiday Inn Express and Suites Louisville Downtown
Janet takes the time to create a rapport with every guest to understand the reason behind their visit. She purchases gifts when she discovers they are in town for a birthday/anniversary and hand writes the cards. She averages ten plus hours of overtime per week which is welcomed due to the positive impacts she makes with our guests. We seriously have to force her to leave most days, but she always tells us that she loves what she does. Janet has the ability to not only inspire her peers at the front desk but also among all departments. She walks the building to thank other staff members in housekeeping, kitchen, laundry, maintenance, and sales. She tells them that because of them her job is easy. She gets to hear how friendly and clean the hotel is and in return is always baking treats for everyone. Janet's humility is inspiring to us all especially to the leadership. Janet takes every project seriously. We have departmental scoreboards that showcases performances of a partial goal the team hopes to achieve. Janet always champions these goals encouraging her teammates to achieve their individual goals. She never lets anyone she works with fail. For one instance she stayed over her shift to assist a teammate achieve their brand reward enrollments goal on the last day of the month and wouldn't leave until they were able to hit their mark. She reminds me how grateful she is that she has a workplace she can call home and feels that we are one big family. She gets emotionally involved with her guests striving to provide them with a most memorable experience she can. She is not only loyal to her employer but ultimately is loyal to serving our guests. We are lucky to have Janet as our employee but our guests are lucky to have her serve them.
Vote Now!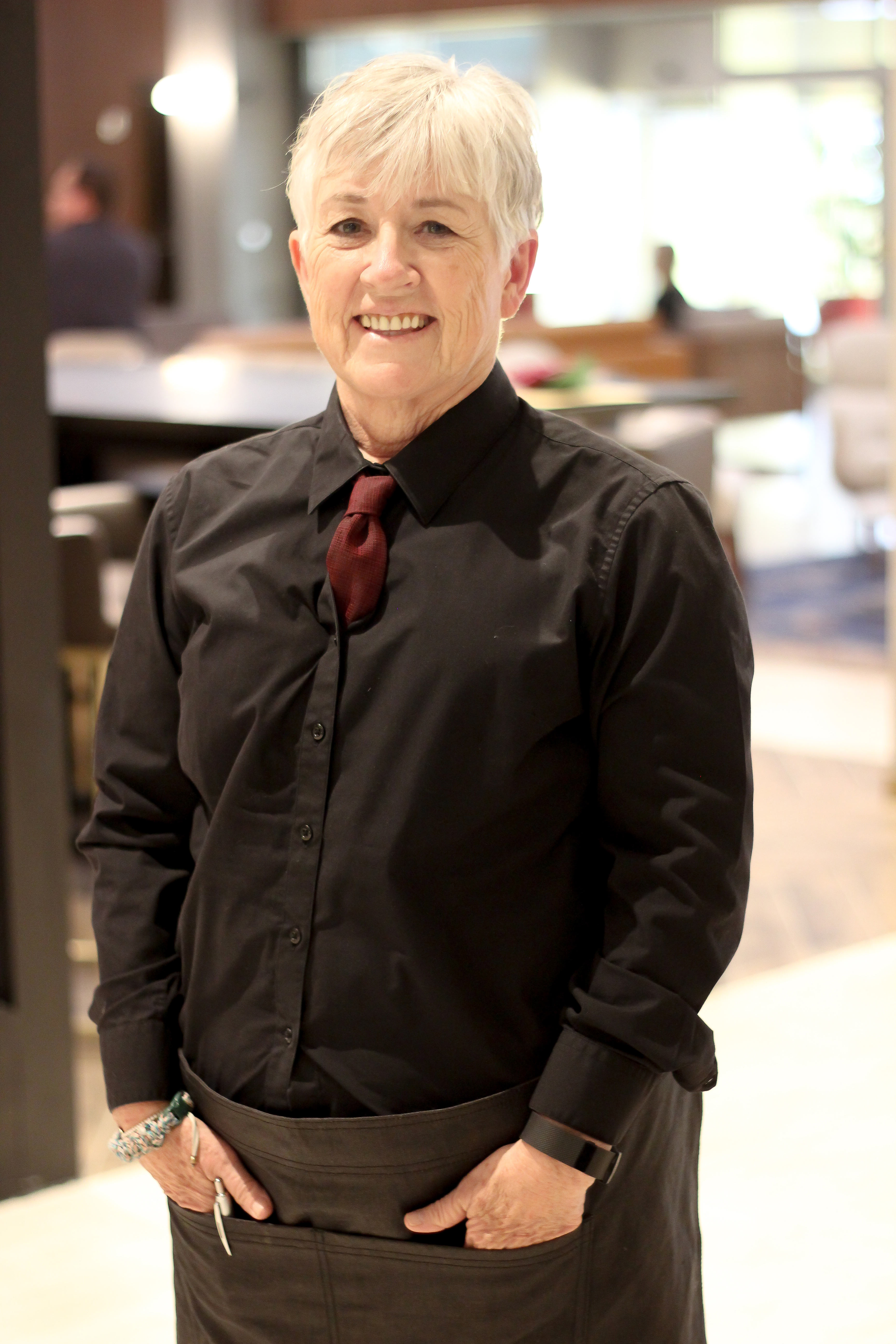 Jackie Mullen
Banquet Bartender
LOUISVILLE MARRIOTT
Jackie has been the topic of countless Guest Satisfaction alerts, Marriott awards, White Lodging commendations, and even written about by national food and beverage bloggers, as well as other industry representatives. Jackie was featured in an article written by Joe Shooner, President of GroPro. Dr. Mortenson, the founder of Mortenson Dental, let his eight-hundred plus employees know how amazed he was on Thursday night at one of their receptions when she remembered that his drink of choice was a Diet Coke. For her to remember that minute detail for 365 days with the number of groups that come and go at this property speaks volume! Jackie has received awards for her urgent and attentive nature for multiple groups visiting Louisville. just a few include: NOHC, ISCO, Kindred, and Plantmix. When nominated for employee recognition within the hotel, Jackie is so humble and only wants to shine the light on her peers and coworkers to express how thankful she is to be able to serve her guests. The Spirit to serve is not something that can be taught. This light shines from a person's core. Bartender Jackie Mullen exemplifies the term. With an eternally positive outlook on all things and a smile that will make you feel welcome, Jackie welcomes the guests of the Louisville Marriott Downtown into her world and shows them the true spirit of hospitality. Guests from all corners return to our hotel year after year and ask for her by name.
Vote Now!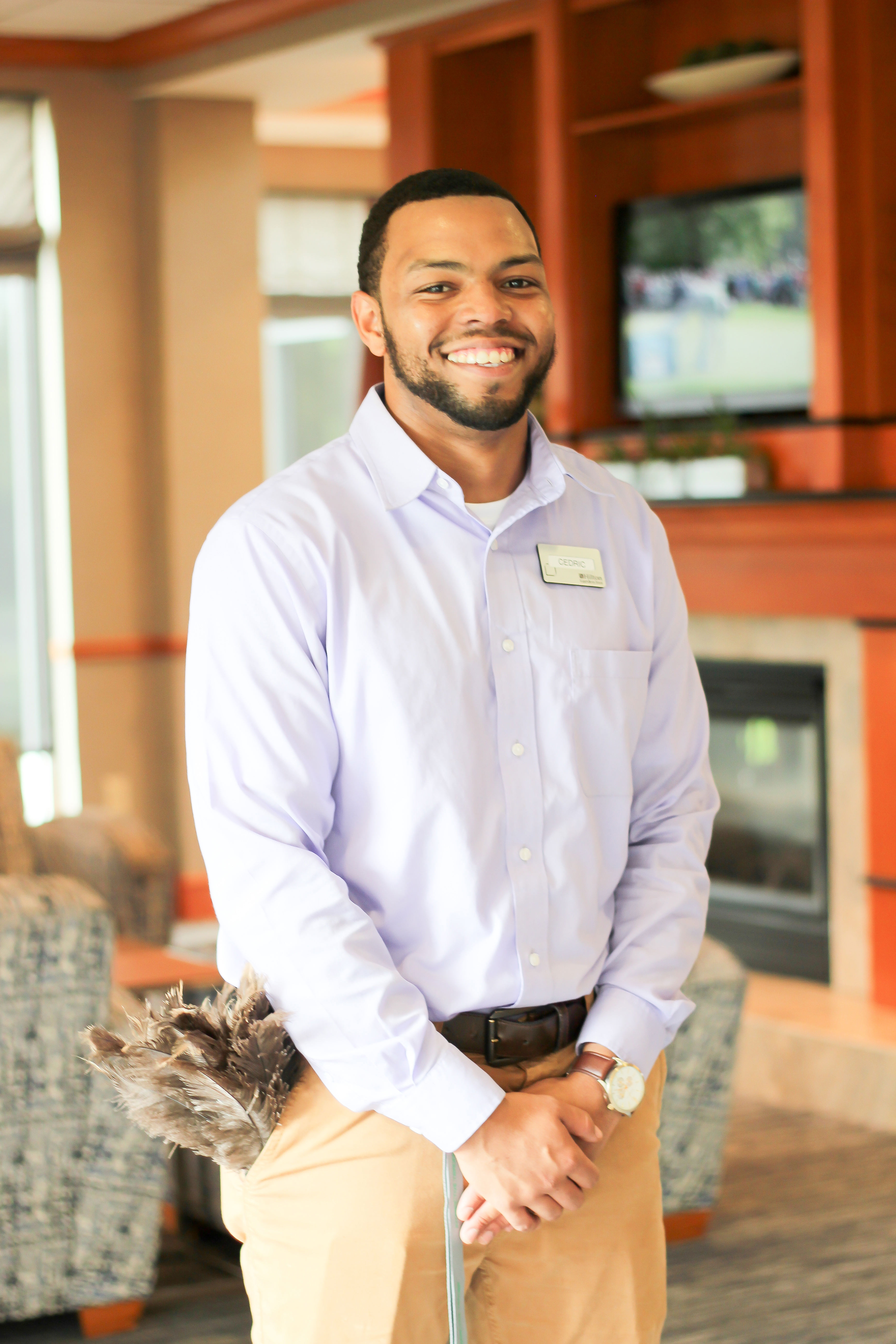 Cedric Davis
Housekeeping Supervisor
Hilton Garden Inn Louisville Airport
When he came in for an interview we quickly recognized that he would be a strong lead person to have at the front line greeting our guests as they arrived he quickly learned his duties and also learning several of our repeat guests names interacting with them and making their time away from family as pleasant as possible, he also quickly made others at the front desk step up to the plate and do the same. Cedric was quickly promoted to Front Office Supervisor on our PM shift helping to cultivate each of the staff members here to excel in their jobs by showing them how to service with a smile and make each guest a success. Cedric always wears a smile and greets each and every one each morning with a smile and how do you do! He has made even myself wear a happier smile when things seem to be a bit crazy. Cedric loves his job and is excited to see where his path will take him with Musselman Hotels. He is a devoted father of 2, loves spending time with his family, playing basketball as well as many other sports in his spare time, as well volunteers with Youth Services. He always seems to find time to help out with his family and friends no matter what it may be, he carries his "I can attitude" into everything that he encounters. We are excited to have him here with us and looking forward to his success and determination as he works his way up through Musselman Hotels.
Vote Now!
---