Accommodations
Kristyn Hall – Aloft Louisville Downtown
Haley Brown – Hilton Garden Inn Louisville Downtown
Chico Coury– Galt House Hotel
Jonathan Mello – Omni Hotel Louisville
Jason Curtis – Hampton Inn Downtown Louisville
Donna Trulock – Crowne Plaza Louisville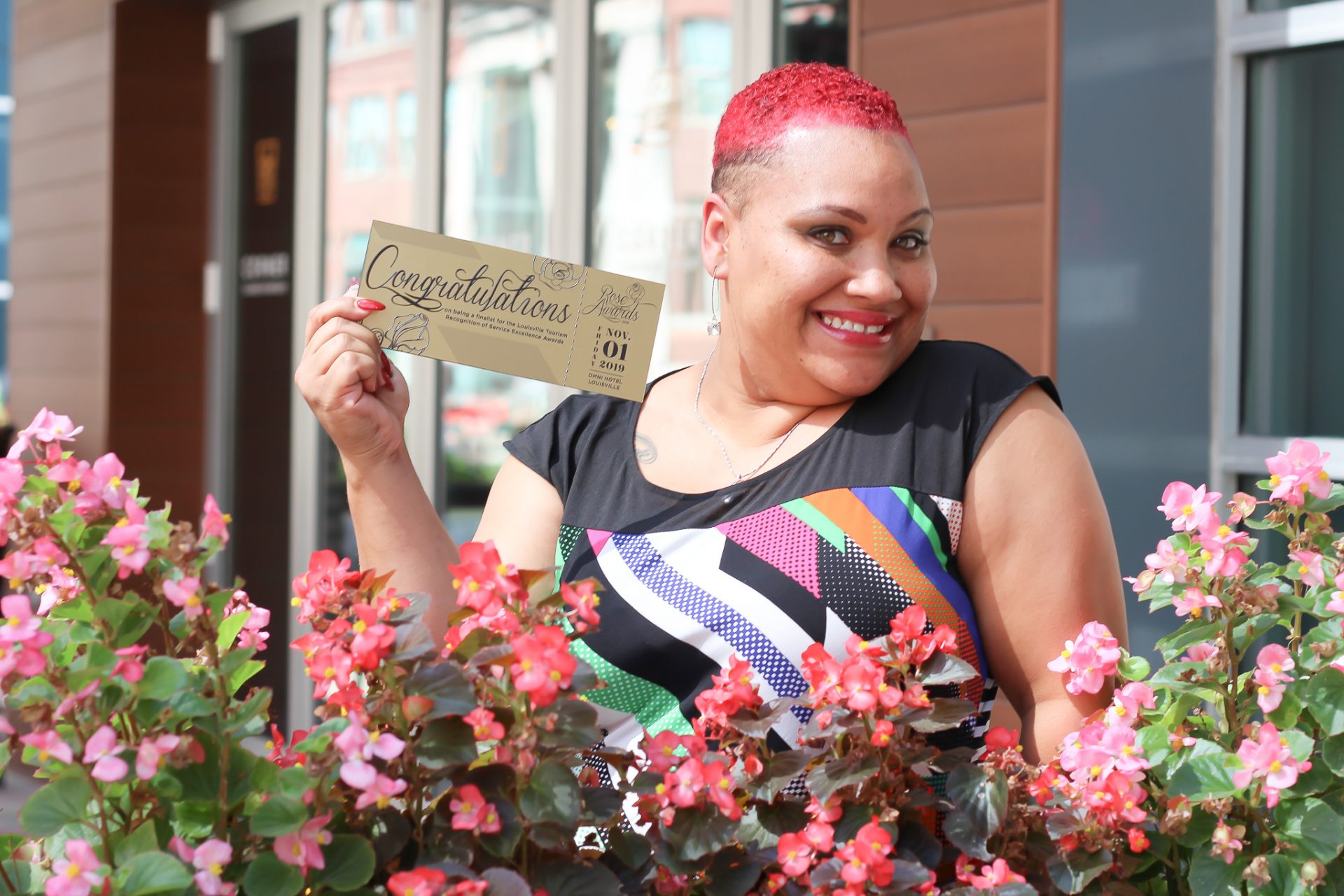 Kristyn Hall
Aloft Louisville Downtown
Kristyn is the first person our guests have an interaction with when they visit the hotel. She hasthat personality that says, "I'm here to make sure your visit goes great," whether it's cracking a joke with a guest to making sure they have the knowledge to make their stay in Louisville amazing. Kristyn has the spirit to serve and a passion for Louisville! Kristyn has that spirit to serve my making a connection to the guest when they first check in, during their stay and once they leave. She interacts with guests to ask them what brings them here and makes suggestions for things for them to do while in town. On her shifts she will follow up with the guest to see how their visit went when she suggests a restaurant or an attraction. She is our review queen with a great personality, and we are so grateful to have her on our team!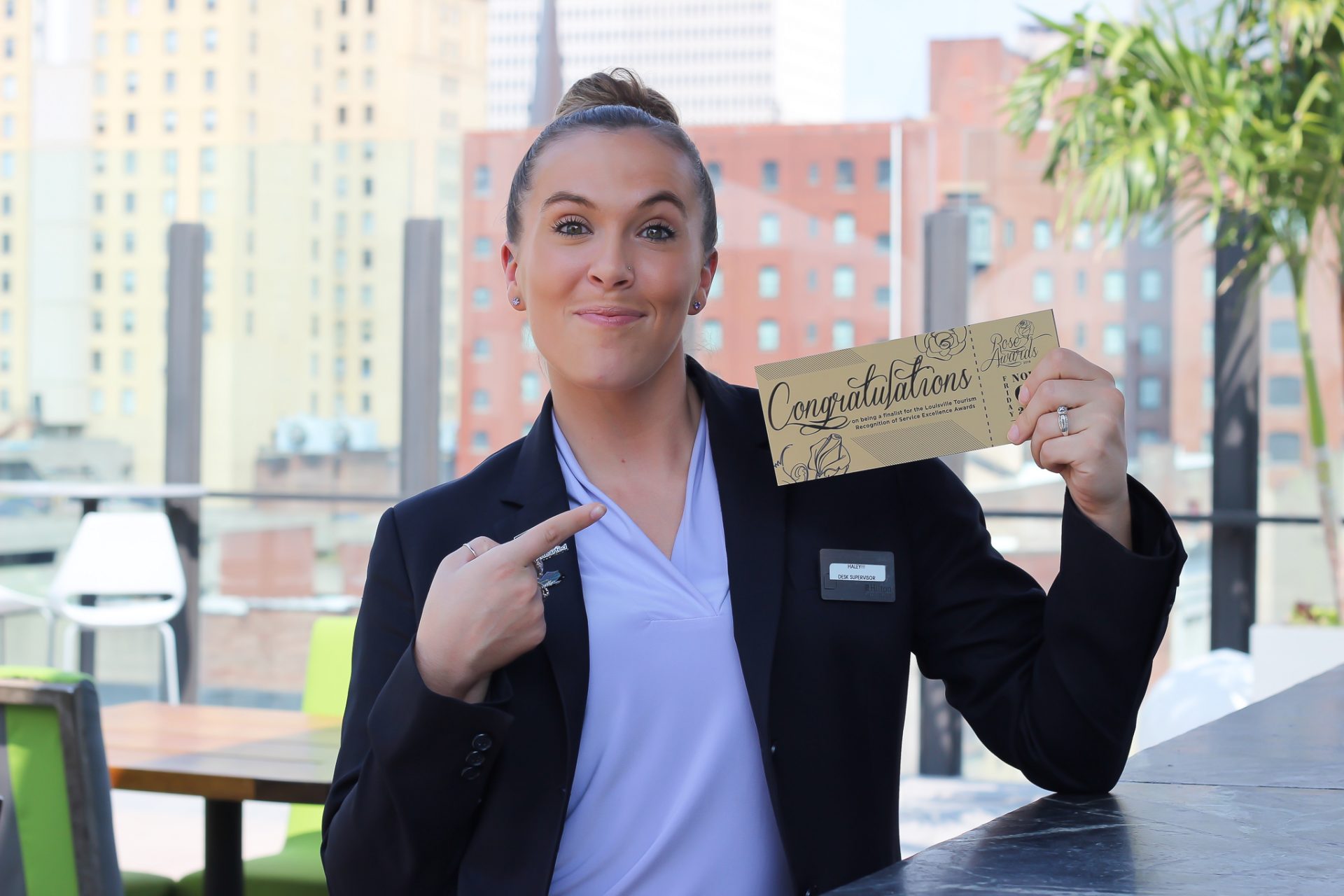 Haley Brown
Hilton Garden Inn Louisville Downtown
Haley not only oversees the front desk, she also zips up to the 8th floor to help with breakfast, orders office supplies, prepares the next shift for success, and completes special projects for the GM and Director of Operations. She also manages logistics for morning transportation with the shuttle drive and valet. Hayley understands the stress that comes with travel, and she takes that into consideration when diffusing guest issues. Haley can determine a traveler's mood and quickly customize her reaction to make their day better. It's unlike anything I have seen before. She knows how to joke, how to be serious, and she remembers EVERYONE'S name! Haley is as humble a person you can meet. It is never about her, and always about the guest. Haley is genuine to the core, charming, funny, witty, and the life of the lobby. I truly could not imagine what our hotel would be without her. Just the other day I watched a guest give Haley a handwritten note to share just how enjoyable she made his experience. Haley is not afraid to put herself out there and attempt to make someone smile. Haley would never expect this award, yet she would be the most deserving. I hope she knows just how much she makes our hotel a great place to work!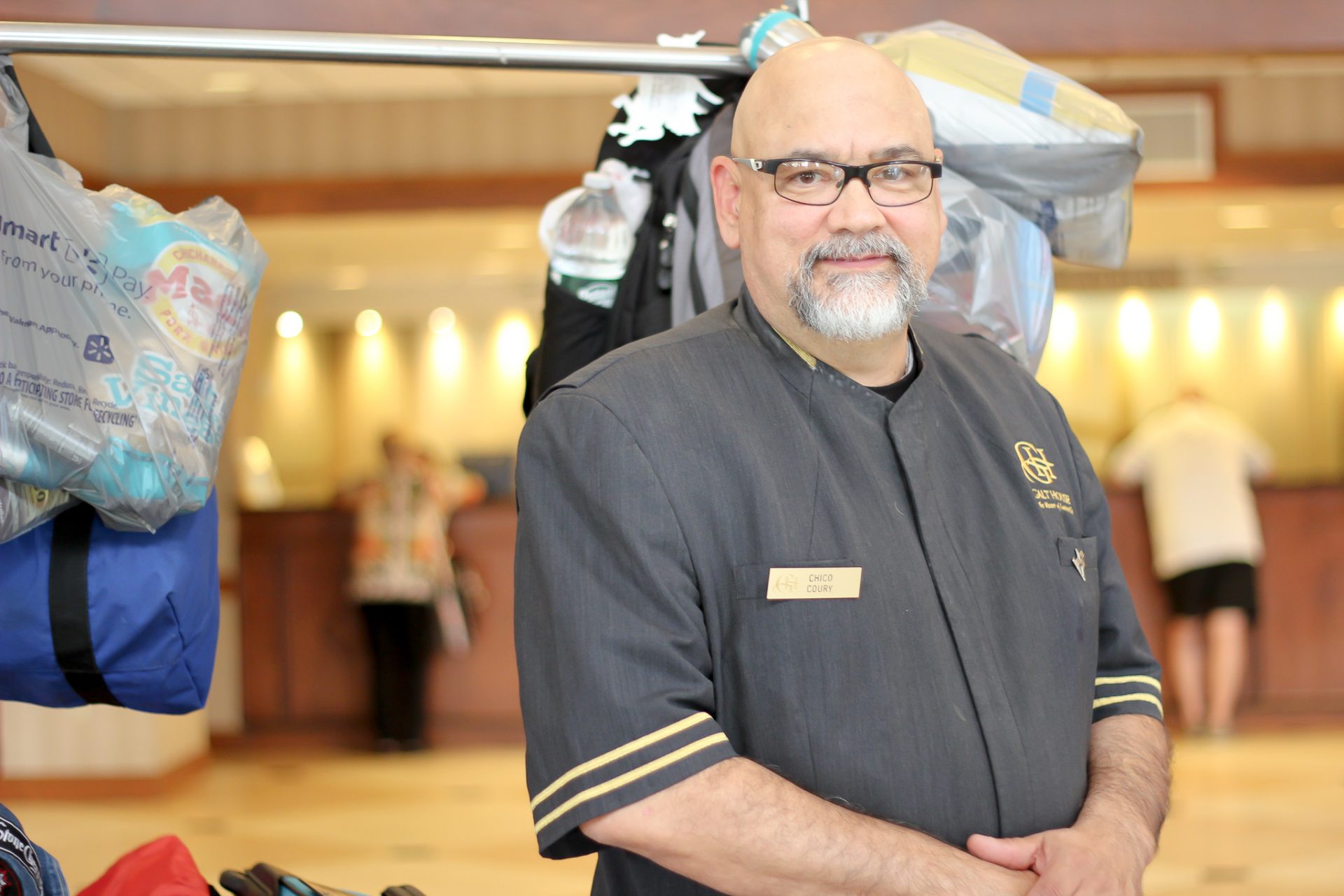 Chico Coury
Galt House Hotel
Chico is a prime example of customer service, he is highly recognized by all guests that interact with him daily. He has been in the hospitality industry for over 30 years and still shows the same passion he had from day 1! He always strives to think outside the box and how to connect with guests on both a professional and personal level. When he is at the door, he not only is taking your luggage for you, but he is striking up a conversation about how nice the city is and what there is to do. Any time you are the Galt House Hotel you are guaranteed a smile by this amazing bell captain. As a method to promote in house dining, Chico took it upon himself to ask the F&B department for promotional products to hand out to guests while they checked in. This resulted in all the bellmen being trained to promote in house dining and increased business volume inside the hotels restaurants. Chico is always inspiring others to put the extra effort in every day. Without being asked, he arrives earlier than scheduled and departs later than expected. If the guests are taken care of that's all that really matters to him. He is a mentor and coach to the younger generation and provides advice when it's most needed. His experience and charisma are valuable for anyone that has the opportunity to work alongside him!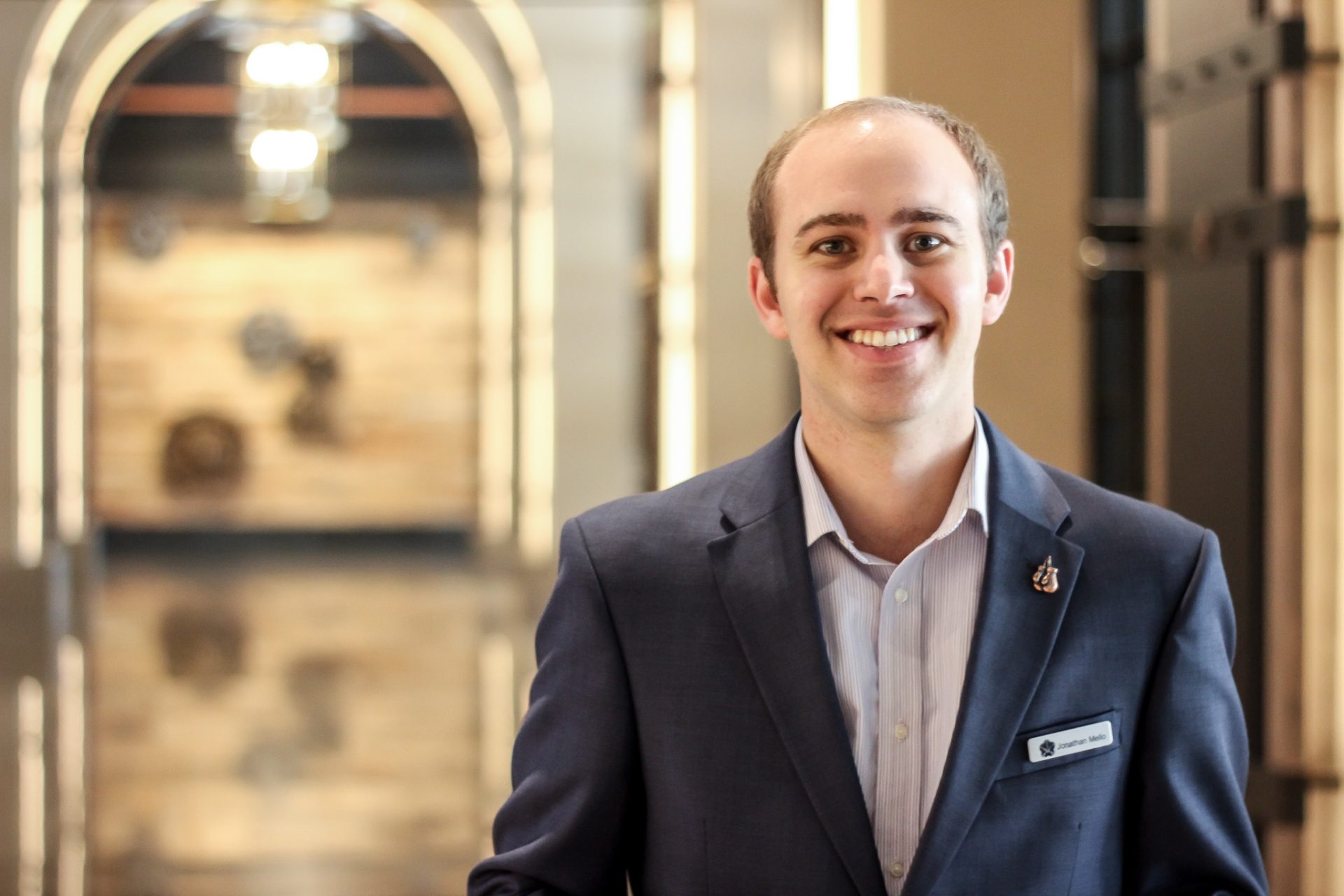 Jonathan Mello
Omni Hotel Louisville
Jonathan started at the hotel as a front desk agent but was quickly promoted to front desk supervisor. He gets the job done and makes sure not only our guests, but also our employees are happy. Because of this, he was promoted a second time to his current position; Assistant Front Office Manager. While he is fun and has a super humorous side, he is focused on the task at hand and getting the necessary job done. Without being asked, Jonathan has put in more 12-hour days than I can count and does not mind stepping in to assist whenever and wherever needed. He is a super-fast learner and is 100% dependable; he is someone you can count on anytime, and anywhere to lean on. His work ethic is old school and has never called in sick in 18+ months! He has never been faced with a task that he did not step up and complete.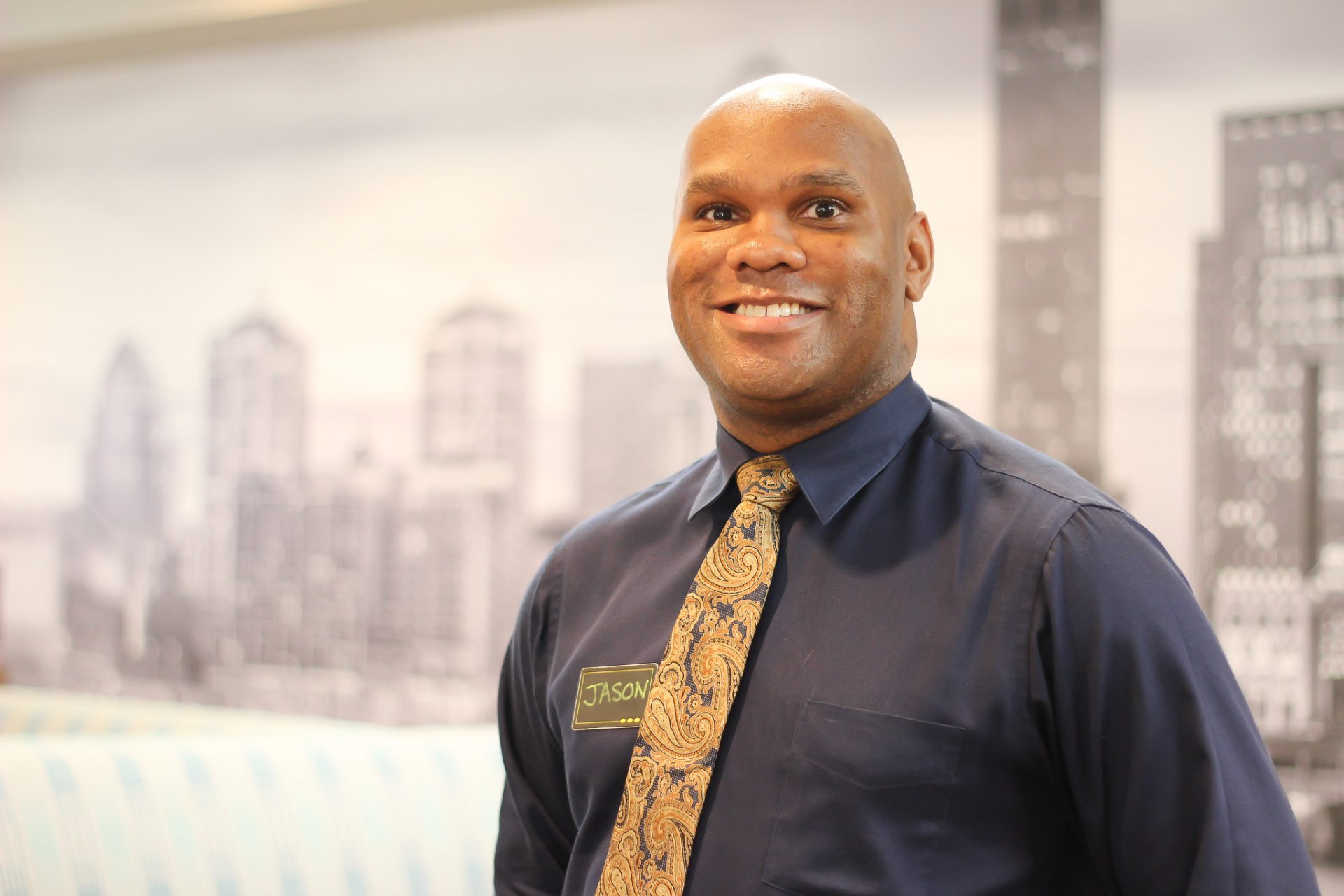 Jason Curtis
Hampton Inn Downtown Louisville
Jason always has the best interest of the hotel at heart! Jason works closely with our sales team to ensure perfect sell outs, gain company names at check-in for potential leads in the market, and helps lead the front desk team in operations as well as guest scores! Jason often will stay after his shift to help with laundry, ensure breakfast is in a good place, drive the hotel shuttle, or even help housekeeping strip rooms. The management company once had a desperate need at another property and Jason was quick to jump in! Jason cleaned rooms, worked desk shifts, and assisted laundry and housekeeping. For 3 months, he worked both hotels, never missing a beat! Jason put structure and procedures in place at a hotel in need and kept the Hampton going strong! Jason's dedication and determination are amazingly rare! He consistently shows his team the importance of taking care of our guests and the many rewards that come from hospitality.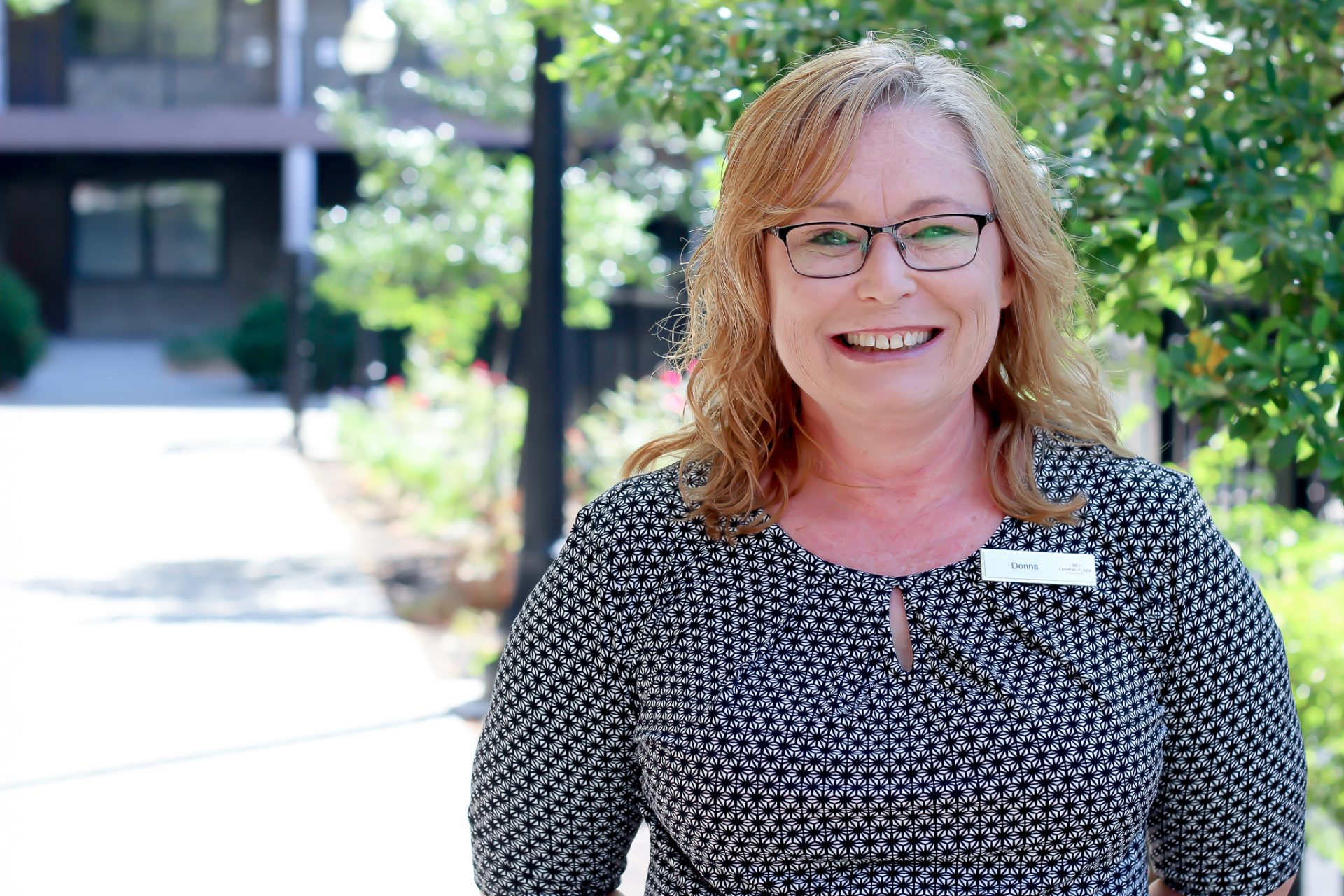 Donna Trulock
Crowne Plaza Louisville
Donna and I have worked together for over 15 years and I have found her to be conscientious, always going the extra mile, personable and very hardworking. During the years I have worked with Donna, I've had the opportunity to observe her interpersonal style, she is an extremely pleasant individual who believes in positive motivations and her staff is never dissatisfied under her supervision. I would describe her as a dedicated and enthusiastic individual who has a great love for Louisville and the hotel industry and is truly deserving of this award.