Behind the Scenes - Culinary Arts
Barbara Turner – Butchertown Grocery
Justin Jones – The Brown Hotel
Laquita Moore – Aloft Louisville Downtown
Liberty Baniqued – Springhill Suites Louisville Downtown
Charles Benton – Hyatt Regency Louisville
Nino Tunstull – Bourbon Academy Tasting Room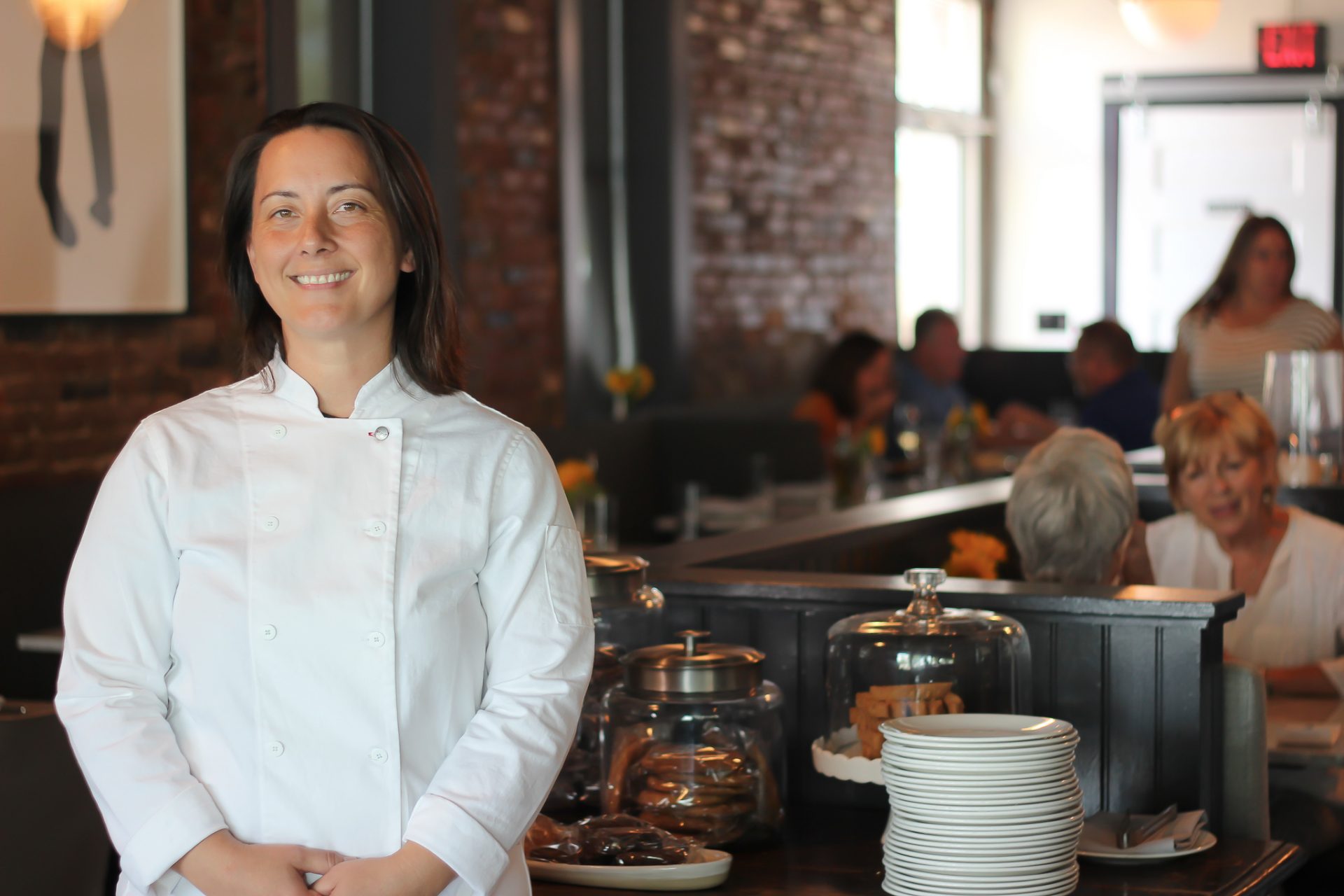 Barbara Turner
Butchertown Grocery
Chef Barbara is often put in situations where she must produce large amounts of baked goods very quickly. Last minute requests and difficult tasks are always met with a positive attitude. When Butchertown Grocery started, there were no plans to have a bakery outside of the restaurant. Chef Barbara and her team did such a good job that we had to open a separate bakery just to keep up! Her team of pastry chefs work every day to provide guests with fresh and delicious breads, pastries, pastas, and desserts. Her natural sweetness and love for those around her is imbued into every bite of the wonderful food she creates. Her steady leadership has been a recipe for success in a field where consistency and precision are everything. She is in early every day, often watching dough rise before the sun has had a chance to! While managing and developing her group of talented bakers and seeing to the production needs of a high-volume restaurant, she somehow still makes time to uplift those around her. She is always happy to make a cake or cookies for employees and their families. Chef Barbara keeps staff spirits high, and that positive energy is directly felt by our guests. She is one of the most humble and wonderful people you could imagine!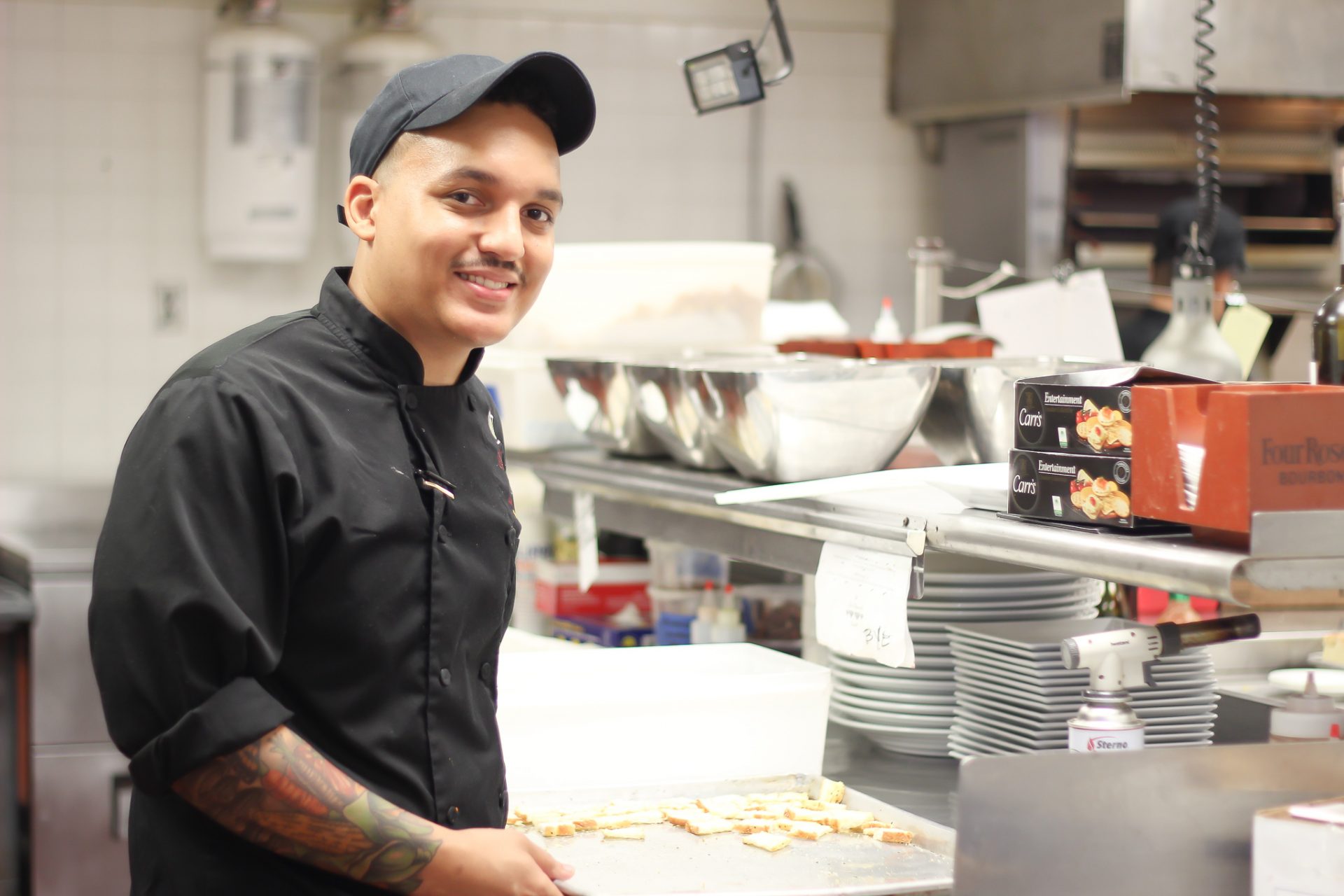 Justin Jones
The Brown Hotel
Justin started as a pantry cook fresh out of culinary school and quickly worked his way up learning every station in the kitchen. Justin earned the position of Sous Chef in the last year and during his tenure our food quality has been elevated and we have moved up the Trip Advisor ranks earning the #2 spot out of over 1,400 restaurants in Louisville! Justin is also a very caring person always looking out for the needs of his staff and spotting potential issues before they become major problems. Even when he has faced adversity, Justin never lets things hold him down and maintains his positive attitude and focus. Justin is goal oriented and he does not give up until he accomplishes what he set out to do. He spends time with all our staff, training and mentoring them and genuinely wanting them to succeed. Justin studied the art of cooking and always has new ideas to move us to a higher level. I truly can't think of anyone more deserving of this award.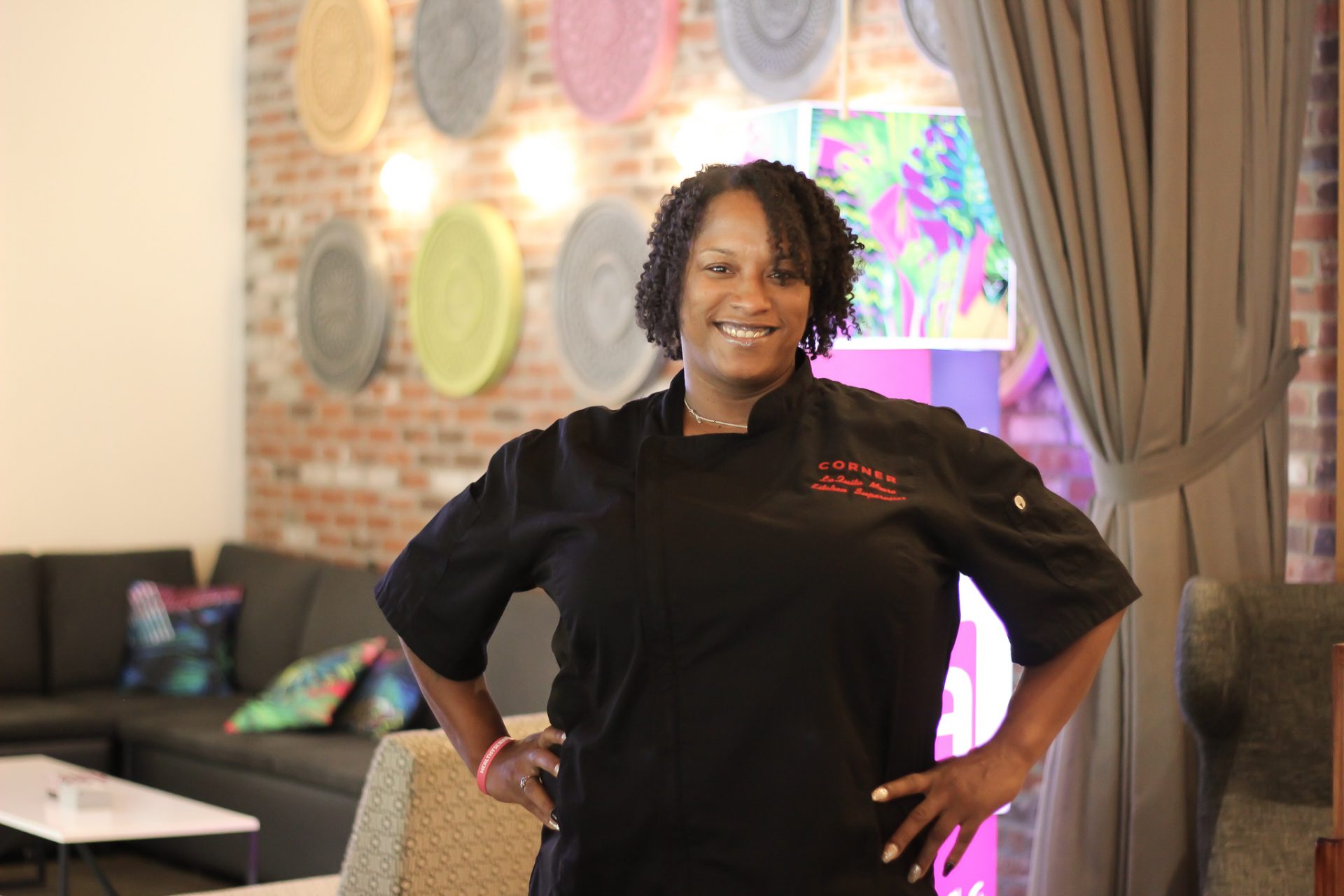 Laquita Moore
Aloft Louisville Downtown
Laquita is the go-to person for custom menus in our banquet space and restaurant. Guests love her creations and she even will offer tastings when the staff get curious about what is brewing in the kitchen. Laquita, or Twin as we call her, annually helps her community by organizing donations for "In God's Hands Backpack," to help kids and families who cannot afford back-to-school supplies. She accepts donations and even drives to pick them up when needed. Twin is one of the most passionate and bright spirited people I have had the pleasure to work with. She constantly goes above and beyond, not only for the guests but for the team. She has been with us since we opened our hotel in 2015 and loves her work so much that she is constantly campaigning to potential employees who might want to join our team. She is a dynamite Chef, creating custom items for our banquets and offering tastings to the staff when she tries out a new item. Our Food & Beverage team have almost doubled the budget set in place for the year, and the year is still going! Twin is always motivating people to get out of their comfort zone and explore new ways to be happy in their career. She was recently nominated by our company for the Bruce White Commitment to Excellence Award. All around she is amazing teammate, employee and person. I can't think of anyone who deserves this award more than her.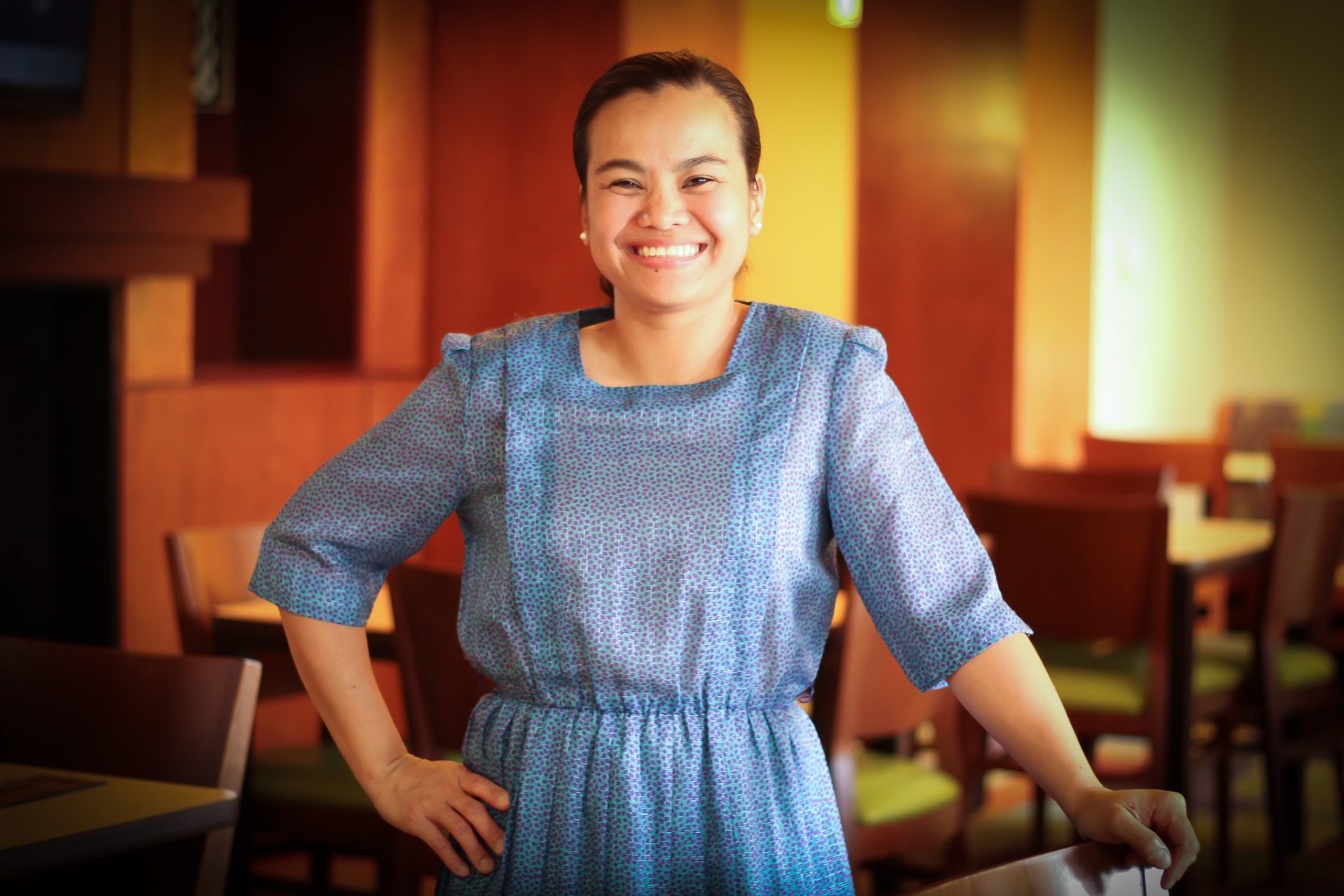 Liberty Baniqued
Springhill Suites Louisville Downtown
Liberty is hard working, energetic, and more importantly displays' genuine care for our guests and fellow associates. She is committed to putting forth 100% effort every day without fail. You can always tell when Liberty is at work with just a quick glance of the dining room- everything is always clean, organized, and you will see Liberty's smiling face greeting every guest that comes through the door. She will go out of her way to help guests and makes sure that all their needs are met. Liberty is always willing and ready to go the extra mile, from opening breakfast as early as 4:30am to bouncing back and forth between both breakfast areas, to staying late and making sure that things are clean and ready for the next shift. When we think of Liberty we think of a champion, someone who not only cares about her work, but dominates in her field. Liberty displays a true spirit of Hospitality and passion to serve. Liberty Baniqued is from Davao City, Philippines. She moved across the world from the Philippines two years ago with her husband Raphael. Liberty worked in the Philippines as a Senior Quality Assurance Specialist for 7 years. She brings many years of experience and diversity to the team and she is always cheerful and full of spirt. She makes work a fun place to be and we can't hear enough good things about her from our guests. They love her and mention her often as a reason why they keep coming back. She embodies the spirit of hospitality and we could not have been happier to have her as part of our family.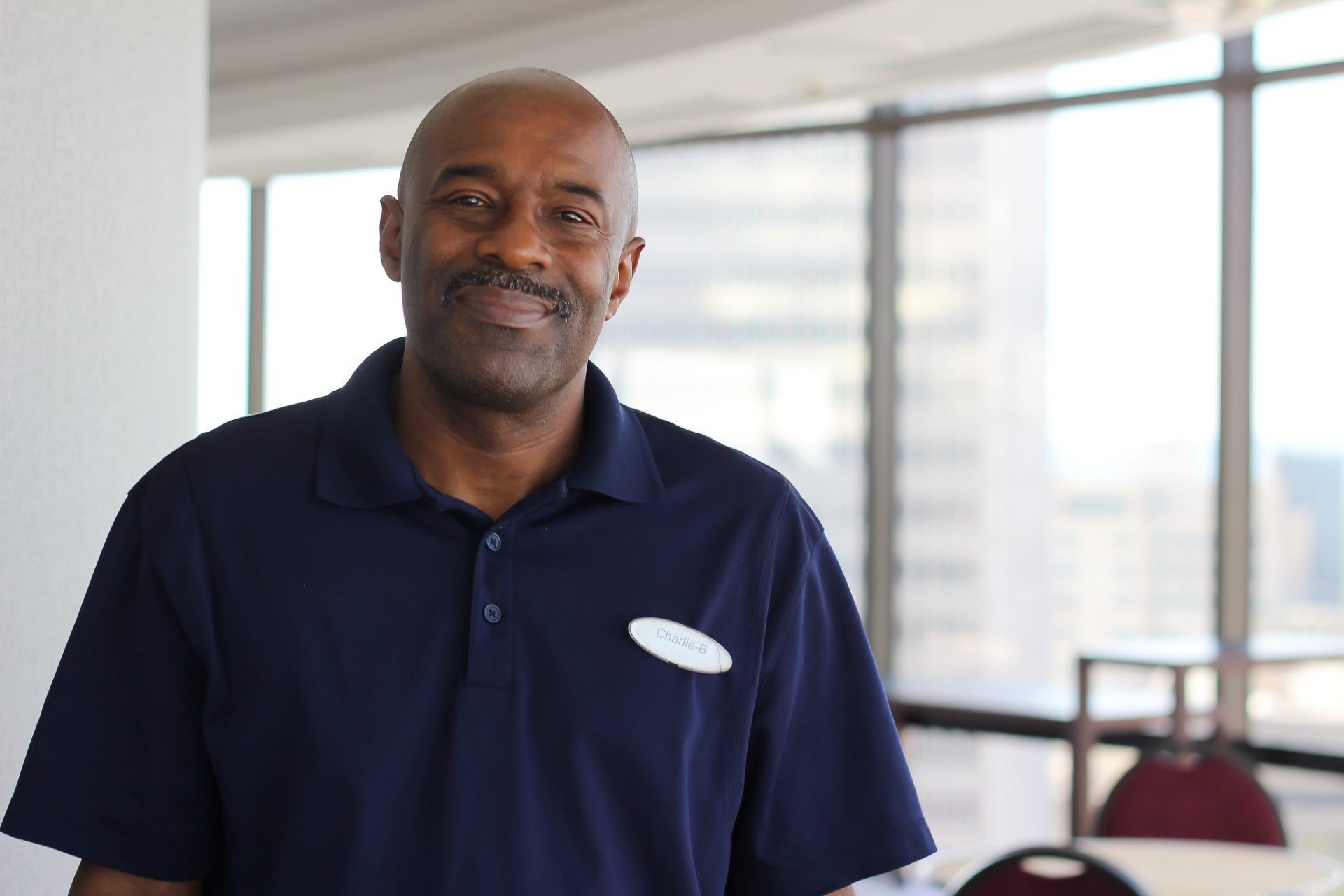 Charles Benton
Hyatt Regency Louisville
Charles has been in his position here for 29 years all in the back of the house, mopping, deep cleaning kitchen areas, equipment, loading docks, taking out trash, and maintaining/washing our dishware for the banquet kitchen and employee cafe. These are most of what Charles's job duties entail, but he completes these tasks and much more every day. He takes pride in his work and trains all our new associates coming in. He never hesitates and always agrees to stay after or come in early. Charles normally takes the bus, but the earliest it can get him here is 7AM, so he will ride his bike instead to be able to arrive to work by 6AM when we have a lot going on to get the kitchen crew prepared for the day. He embodies going above and beyond every day all 29 years he's worked here! Charles displays dedication, teamwork and leadership by taking initiative and helping all of those he works with in the kitchen and other areas. He was a Steward for many years prior to being promoted to Lead Steward about 5 years ago. Charles has had a lot of responsibility training new team members in the past couple years especially as our hotel took on new ownership and management. During this time, Charles continued to stay focused and lead his department with professionalism and grace, never complaining and always keeping his chin up. It was a tough time, but Charles's amazing attitude and smile made an impact on his fellow coworkers. His coworkers look up to him as a mentor and all our managers respect him greatly for his positive attitude, professional demeanor and for his excellent service to our hotel over the past 29 years! Charles has received numerous Colleague of the Month awards at least once every year for many years in a row if not all 29. He has also been a recipient a few times of the "Hyatt Ambassador" award which is a colleague voted award.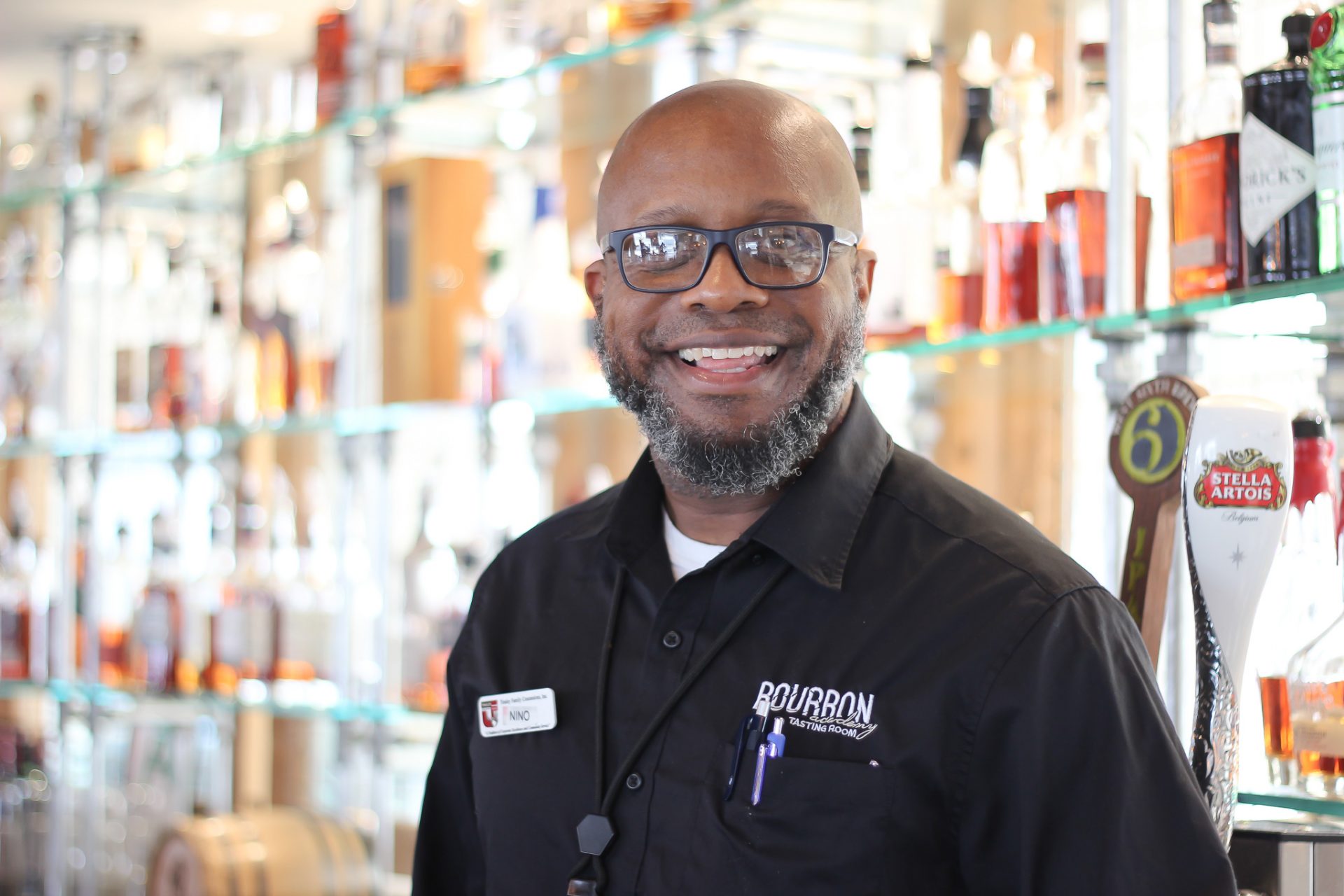 Nino Tunstull
Bourbon Academy Tasting Room
The Bourbon Academy (Located inside Louisville International Muhammad Ali Airport) Nino's passion behind his position at Bourbon Academy is unmatched. He always tries to find the positive in every situation resulting in better moral for not only the team, but customers as well. Nino has taken the role of making sure every new hire is properly trained and supported by staff members. He understands that when a new hire is properly trained, they are more successful at their job and helping delivery extraordinary customer service. Nino helps every team member the best he can with directing traffic in a pleasant way. He always puts the customer first, which is what makes him so awesome in his position.