Dining & Spirits
Kat Cameron – J. Graham's Cafe
Shahrokh "Tony" Pouranfar – Vincenzo's Italian Restaurant
Stacy Wright – Louisville Thoroughbred Society
Trevon Stovall – Jockey Silk Bourbon Bar
Rory McCollister – Varanese
Johnny Arnett – Derby Cafe & Bourbon Bar
Rose Award Voting will begin at 12:01 am on September 22nd and end on September 30th at midnight on louisvilleroseawards.com.
Only one vote in each of the 11 categories will be counted from an individual email address.
Please share on your social media, louisvilleroseawards.com, and encourage your family & to read about these inspiring finalists and vote!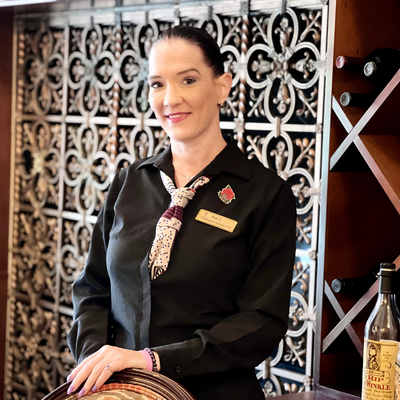 Kat Cameron
Bartender
J. Graham's Cafe
Kat Cameron is a significant part of the reason why J. Graham's Cafe at The Brown Hotel is currently ranked #1 out of 1,820 restaurants in Louisville on tripadvisor.com. Not a day goes by that we don't see another appreciative reviewer mentioning Kat by name for her outstanding service. Kat is the true embodiment of Louisville's Hospitality in everything she does and with everyone she meets.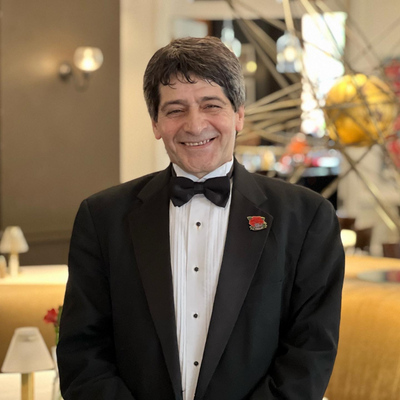 Shahrokh "Tony" Pouranfar
Assistant Dining Room Captain
Vincenzo's Italian Restaurant
Tony is always the first to arrive and the last to leave, ensuring that all tasks have been completed and adequately arranged for the following day's service. With consistently exceptional attention to detail, Tony notices anything out of place, needing adjustment, or requiring improvement, to ensure that all is perfectly presented for our guest's fine dining experiences at Vincenzo's.
Tony's exemplary work ethic, integrity, dedication, and appearance are invaluable to Vincenzo's Team! In addition, his consistent professionalism and commitment to assessing, focusing, and delivering solutions to guests' and colleagues' requests, whether immediate or future, is unparalleled.
Stacy Wright
Head Server
Louisville Thoroughbred Society
No task is ever too much for her, and she gladly helps everyone. Many times, a last-minute restaurant crisis would happen, as with any F&B establishment, and you can always count on her to smile, keep it rolling, and start to act.
She often brings breakfast for everyone without expecting ever receiving this level of kindness in return. No task is ever too much to ask. She brings personality and spunk to the business and pushes through any challenge. Despite struggling with a chronic illness, she is still the hardest worker and a shining light. Covid hit our industry harder than ever, and it has created even more challenges for a short-staffed industry and more demand than ever, and she handles it with grace and humor.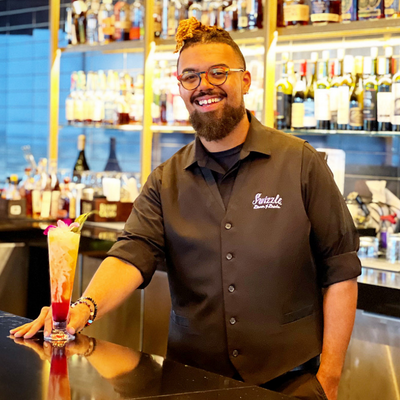 Trevon Stovall
Bartender
Jockey Silk Bourbon Bar
Trevon is an exceptional bartender. He delights our guests daily with his exceptional craft cocktails and his great personality! Trevon has so many compliments from guests to me when I make table or bar visits in the restaurant. He has great mentions on TripAdvisor and other review outlets. Trevon has sacrificed without hesitation so many of his days off to help us when we have been in need due to short staffing or someone out with illness. He has been key to us having success in our restaurant. Trevon is a role model for staff members surrounding him and our new team members! He has volunteered many times to help us out without expecting recognition. He is appreciated by our team so much. He takes so much pride in the perfection in crafting his cocktails. He inspires others to be as good as he is at his job.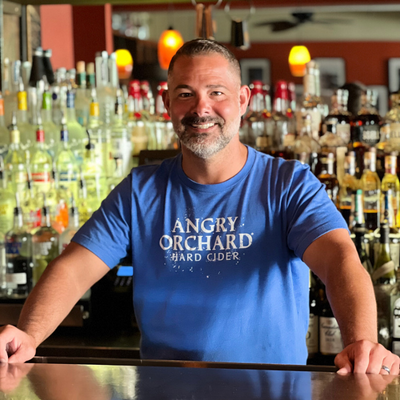 Rory McCollister
Head Bartender
Varanese
Rory has been an intricate part of the beverage program here at Varanese. Rory has taken ownership of the bar by assuring all equipment is in working condition along with going above and beyond to maintain or address areas of the bar that require attention. He has trained every other bartender hired to work with us. teaching his skills and communication skills. Rory has created a great atmosphere at our bar. He has gained many regulars over the years and he is solely responsible for the outstanding bar business that we now have.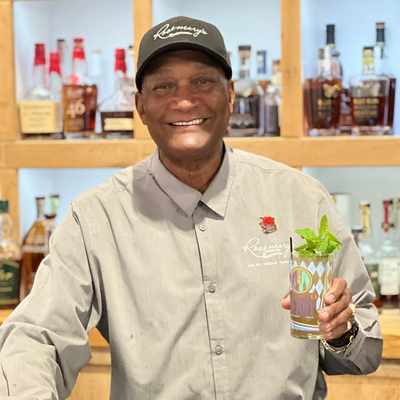 Johnny Arnett
Lead Cafe Bartender
Derby Cafe & Bourbon Bar
Lifelong bartender Johnny "Bourbon" Arnett takes hospitality to a whole new level. When patrons stop by, Johnny is there with a smile, a story, and that seasoned bartender flare. Johnny manages the Bourbon Bar, which currently has over 170 Bourbons available, and he is incredibly proud of the selection - as if it's his child he's showing off! Johnny goes above and beyond, making the perfect drink for guests. He provides an experience. Johnny educates guest on bourbon, making their experience memorable. He recently told us, "I call our Old Fashioned 'the perfect old fashioned, because I'm going to make it perfect for you."
---