Dining & Spirits
Greg Wilson – Porch Kitchen & Bar
Sabrina Hamiti – Crowne Plaza Louisville Airport
Felicia Corbett – LouVino Highlands>
Alexander Staub – Angel's Envy Distillery
Cheyann Pope – Hyatt Regency Louisville
Britney Basham – 4th St. Live!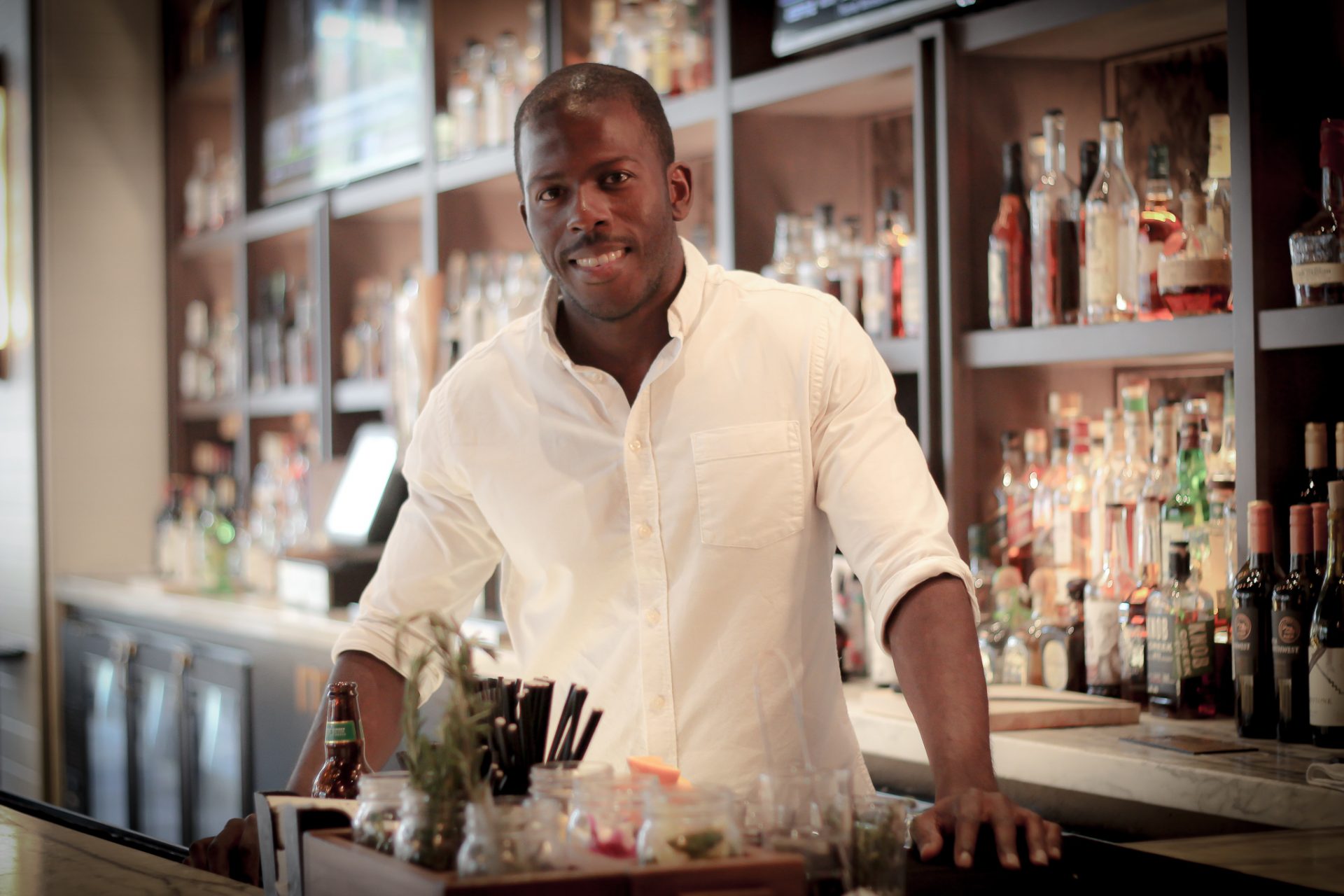 Greg Wilson
Porch Kitchen & Bar
Greg has been the driving force in recreating the beverage and, more importantly, bourbon culture at the Louisville Marriott Downtown as well as a leading figure in the resurgence of crafted cocktail culture in the city of Louisville. Greg has been an invaluable member of the Louisville Marriott family through the transformation of the hotel outlets from two restaurants that had been a staple for more than a decade to the opening of Porch Kitchen & Bar and the Marriott Lobby Bar. He spearheads a beverage program that generates millions of dollars in revenue and employs over fifty Louisville service industry ambassadors. Greg's crafted cocktail list has garnered awards and recognition from Yelp, Trip Advisor and Thrillist which honored Porch Kitchen & Bar as one of the top ten places for brunch in the city of Louisville. In 2019, Greg crafted a special bourbon inspired cocktail list that left the Derby crowd raving along with a commemorative glass for each drink that served as a souvenir for our guests to remember their Derby weekend in the city of Louisville. Finally, Greg opened the Distillers Club, an elite bourbon getaway hidden in the center of the Louisville Marriott Downtown. Greg and his knowledge of Kentucky's spirit have been instrumental in attracting millions of dollars of business to the Louisville area. He has done private bourbon tastings for event planners, decision makers, influencers and bloggers just to name a few. Greg's dedication to the service industry, beverage, the city of Louisville, the Marriott and his team make him an invaluable asset to Louisville's hospitality industry and best exemplifies the spirit of the Rose Award.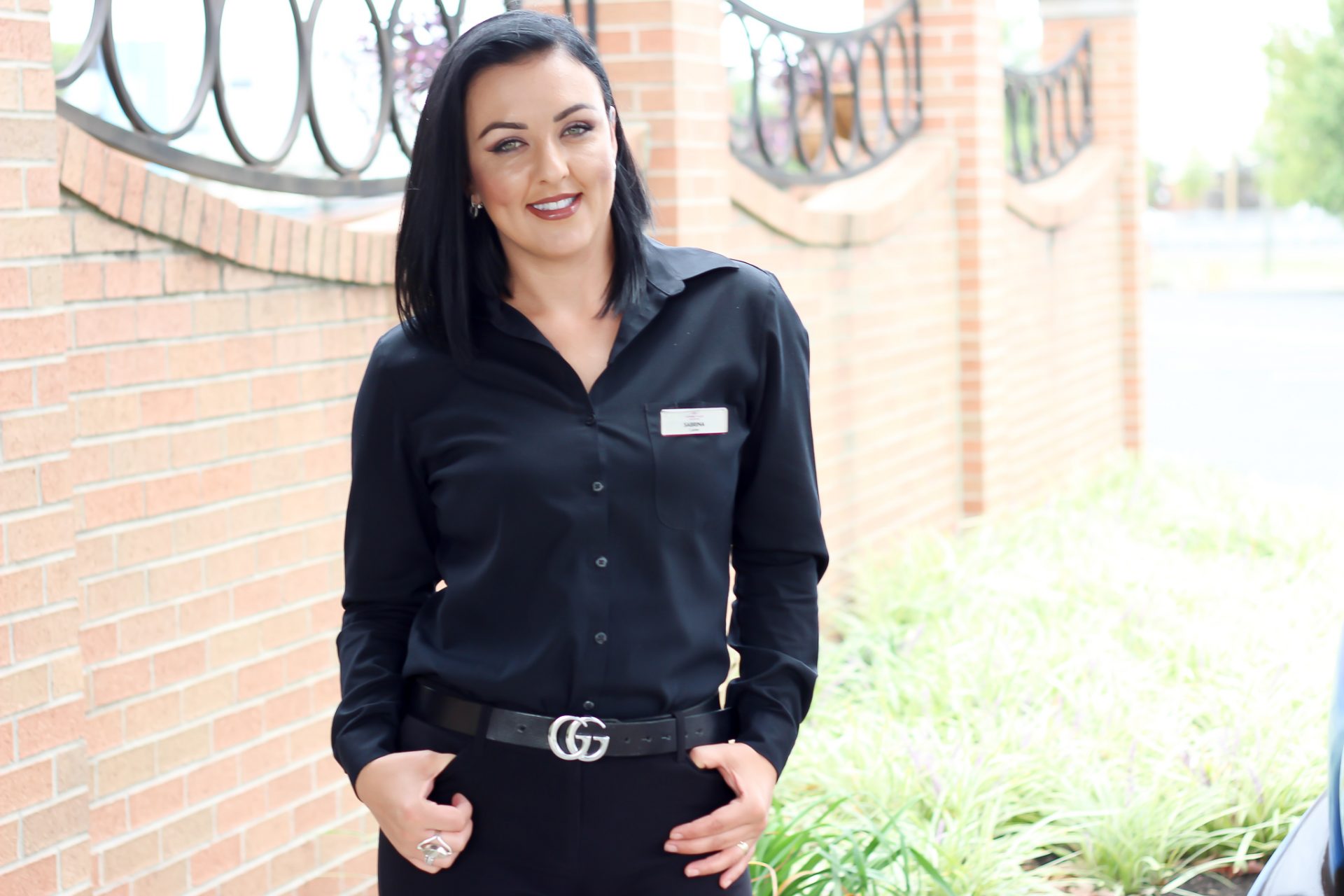 Sabrina Hamiti
Crowne Plaza Louisville Airport
Sabrina Hamiti began working at the Crowne Plaza in 2012 and has been an excellent addition to the team. You won't find Sabrina without a smile on her face throughout the day, greeting customers and co-workers alike. Sabrina grew up in war-torn Kosovo. At age 18, Sabrina, pregnant with her daughter, moved with her husband to the United States. In 2012, Sabrina entered the workforce for the very first time. She became an assistant server at the Crowne Plaza-Louisville Airport and quickly moved from the assistant server position to room service server. Not knowing any English, the job was a challenge for Sabrina in the beginning, but she persevered and learned quickly. Within two weeks, she learned the menu and was taking room service orders on her own. From the start, Sabrina proved an invaluable employee and her strong work ethic showed daily. She transitioned to Quench as the cashier and has been working there since. Sabrina loves the role at Quench as she enjoys interacting with people from all different backgrounds and personalities. She arrives bright and early each morning, coffee brewing, ready to go. Sabrina's creativity and resourcefulness are true assets to Crowne Plaza. If there is a problem, she addresses it swiftly and fully. If it is out of her area of expertise, she ensures that she contacts the department needed to assist the guest. With each smile and hello, Sabrina makes a difference for each guest that she encounters as well as her team. Over the past 7 years, Sabrina has become fluent in English by working at Crowne Plaza and by showing a strong work ethic has continued to advance in positions through the Blue Horse Restaurant at Crowne Plaza- Louisville Airport. The Crowne Plaza is thankful for the charisma and smile that Sabrina brings to the team!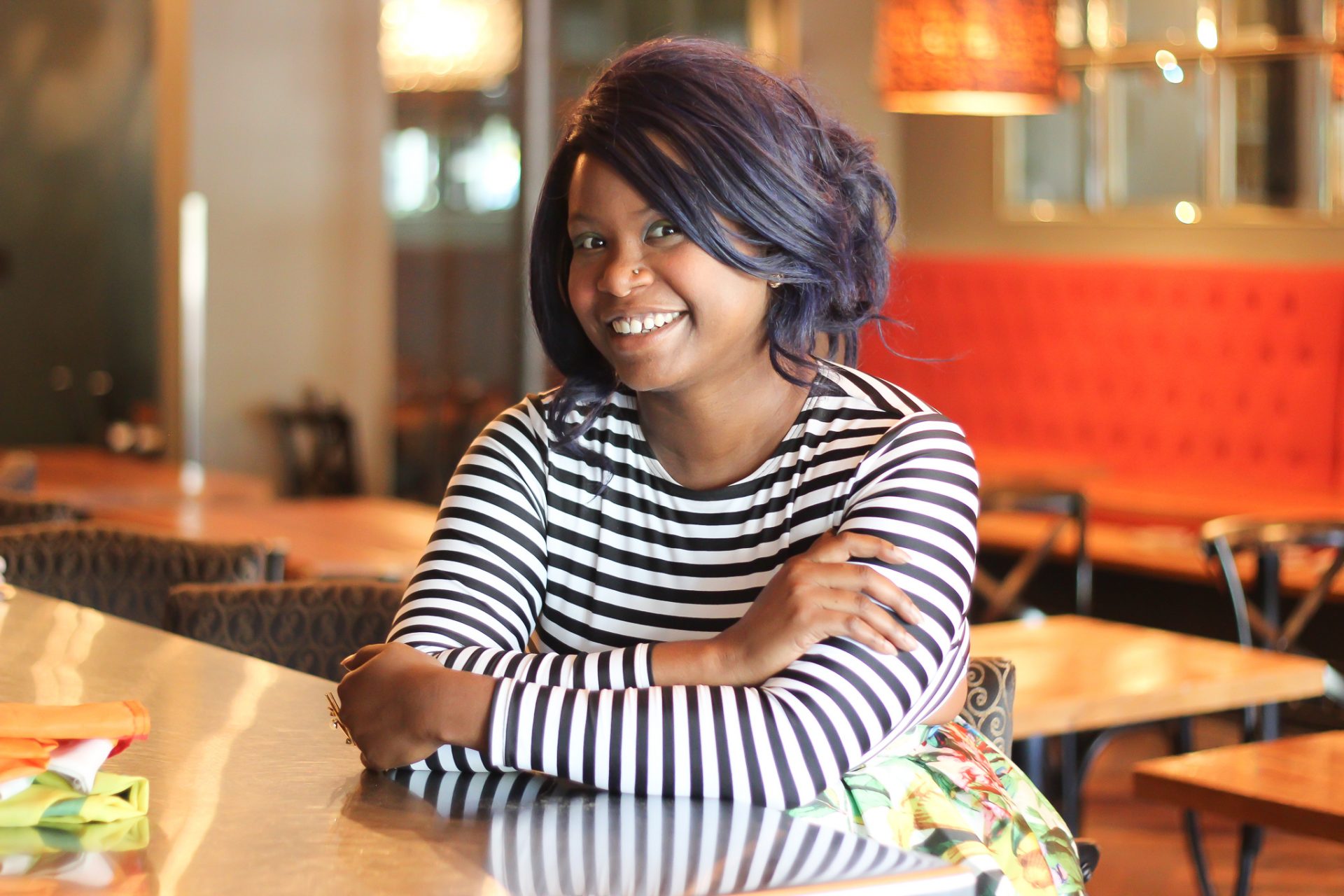 Felicia Corbett
LouVino Highlands
Felicia consistently goes above and beyond the normal call of duty to ensure her guests have an exceptional experience. She will go out of her way to create a memorable visit by adding personal touches, like impromptu wine or bourbon tastings, themed days behind the bar, or even something as simple as remembering a guest's birthday or anniversary. Felicia has an incredibly creative mind and has displayed her innovation through multiple projects, ranging from new menus, to curating themed wine dinners, such as our Harry Potter Holiday wine dinner. These responsibilities fall outside of her scope of responsibility, yet she is always eager to lend her knowledge and excitement to ensure every guest enjoys a unique experience. In relationship to her undertaking of additional responsibilities, she is the motivational cheerleader that gets the rest of the team engaged and excited about upcoming events at the restaurant. Whether it is encouraging everyone to dress like a certain character or role, to including elements of entertainment, Felicia always finds new ways to up the overall feeling of teamwork and camaraderie. For the last year plus, Felicia has been fighting through her 2nd bout of cancer. Her optimism and unyielding zest for life has truly been an inspiration to the restaurant community, and the service industry as a whole. As a Whiskey Guardian for Angels Envy, and as an employee of LouVino, she has never allowed her personal health struggle to define her or slow her down. She has so much to contribute to this city and the hospitality industry, and she has many years ahead of her to continue to wow people with her charm, enthusiasm, and love for extraordinary guest experiences.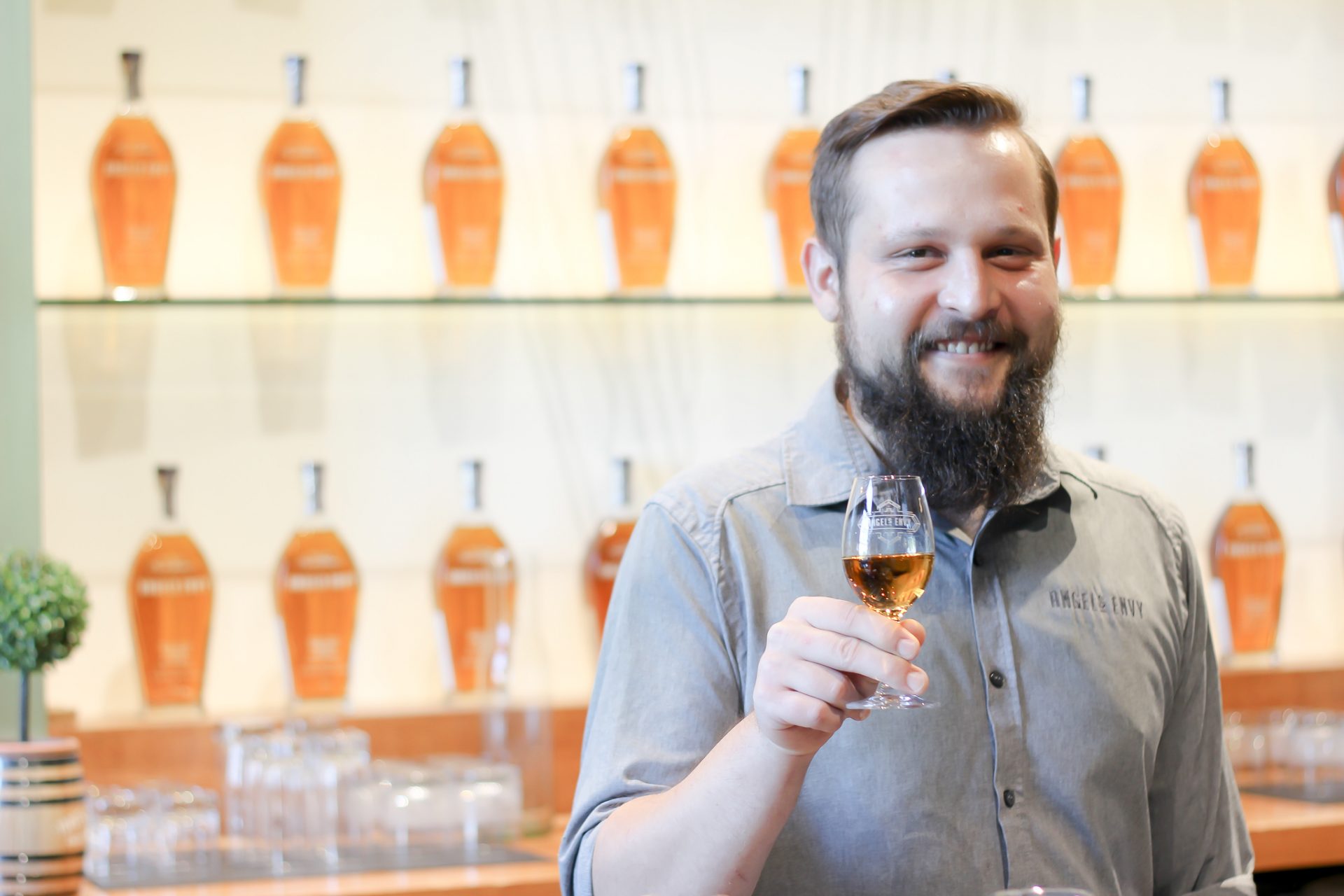 Alexander Staub
Angel's Envy Distillery
Alexander Staub is equal parts bartender, chemist, and gracious host. Beyond his extensive hospitality resumé, Alex is CTA trained and has worked almost three years behind the bar at Angels Envy. He has created a bitters program for the Finishing Room Bar, which he's developing into an upcoming bitters workshop. Alex places a very high value on education, and as an instructor for our cocktail classes, has taught many guests how to make our signature cocktail, The Henderson, as well as a variety of rye cocktails. Alex ensures that the utmost thought and care go into each cocktail that he makes, and he creates a very special atmosphere for each tour guest who joins him at the bar. He can consistently be found behind a wall of glass jars, excitedly explaining the ins and outs of bitters to his bar guests. His enthusiasm for educating his guests on different spirits is infectious, as many guests have noted in past reviews and comments. Alex is an anchor for our distillery bar and valuable member of our team as a whole. For his expertise, genuine warmth, and enthusiasm for education, we believe that Alex Staub isn't just an ambassador for our distillery, but for Kentucky bourbon tourism overall, and for this reason, we believe he deserves to be considered for the honor of the Rose Award.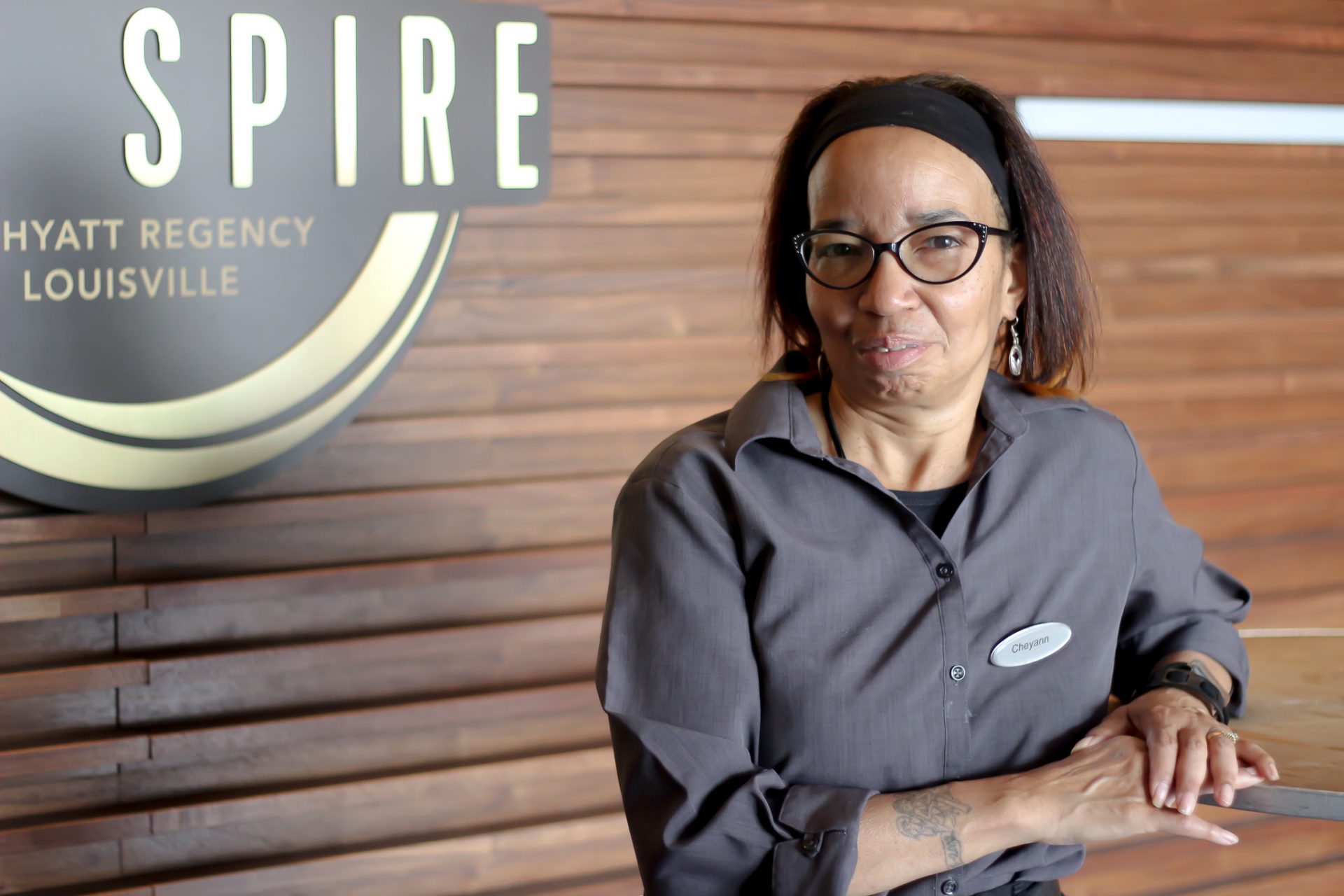 Cheyann Pope
Hyatt Regency Louisville
Cheyann has been a Banquet Server here at the Hyatt Regency Louisville for over 30 years. Although she has worked the same job for so long, you would never have a clue because of her high spirit, spunky personality, contagious smile, and her happy demeanor. Cheyann comes to work on a typical day at 5-5:30 AM, but sometimes comes as early as 4 AM to make sure events are ready, and preparations are finished. She always goes above and beyond by being here every day, ready to work and serve our meeting and convention guests. Our groups love Cheyann and always compliment her on going above and beyond. One client recently told the Banquet Manager that if Cheyann goes missing not to worry because they packed her up in their suitcase and took her home with them. Cheyann is small but mighty, and full of personality which is shown every day she comes to work. She never wavers and always provides quality service by infusing care and love into her work and the way she treats our meeting planners and guests. Cheyann was working an event where one Walt Disney family member was speaking. During the event, this speaker noticed Cheyann and her extraordinary service to the group and how she took ownership and cared for them. He was speaking to the group about customer service and pointed out that Cheyann was the epitome of customer service. We couldn't have been prouder of Cheyann for her outstanding leadership every day. She is truly a brand ambassador for all that she does and how she represents our hotel. As a result of Cheyann's extraordinary service to our clients and the amazing job she does every day, she is a large reason our hotel is ranked 5th out of 100 Hyatt properties for top meeting planner surveys!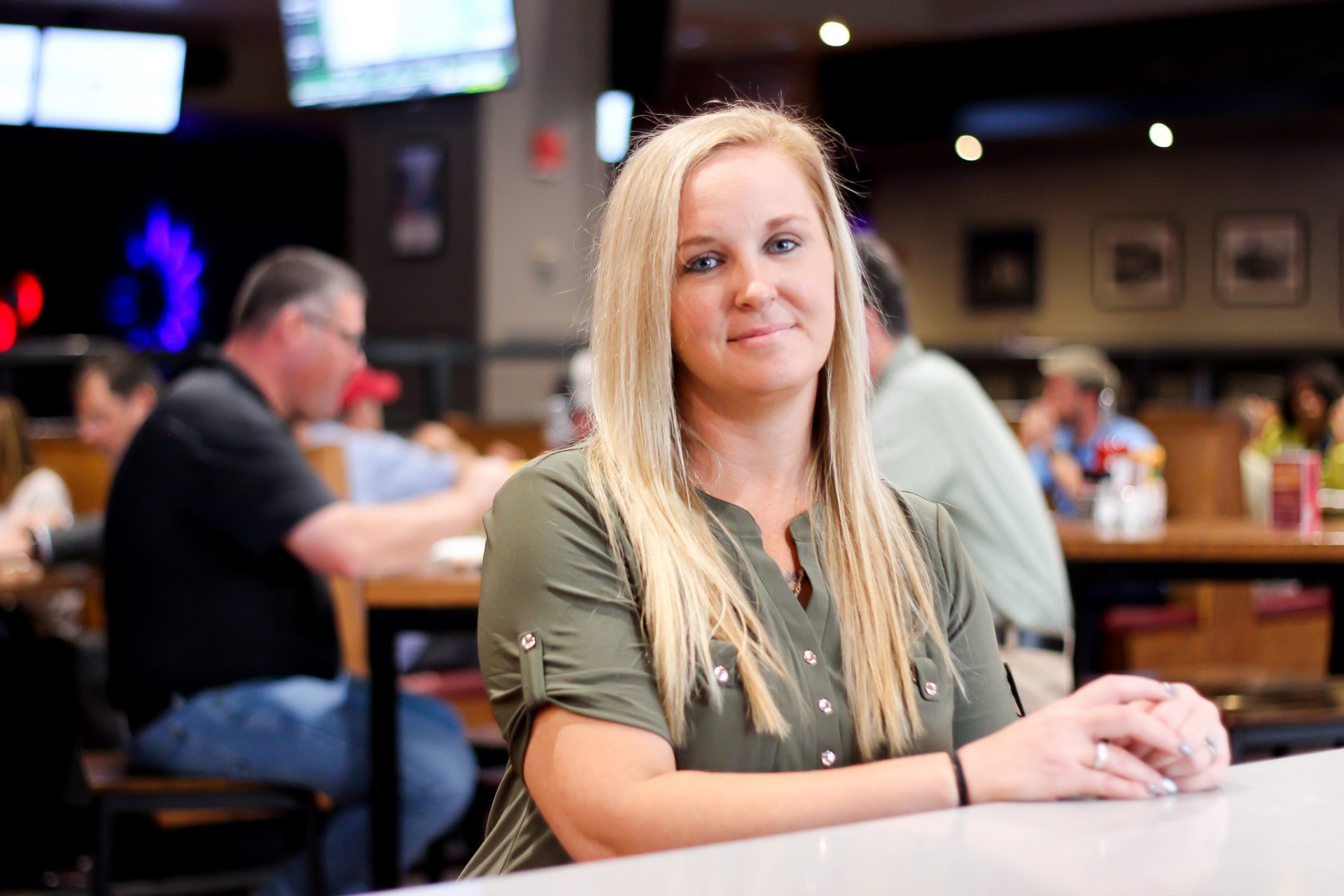 Britney Basham
4th St. Live!
When Tobi Hammond, Senior Sales Manager, met Britney around two years ago, she was just starting her serving job at Sports and Social. She was in training that day and just so happened to be working for one of her private events. She was nervous, but so professional & courteous. She helped setup all of the catering & jumped in, basically taking the lead with another server. Tobi was so impressed with her enthusiasm to learn & work hard, it really left a mark on her that day and every day after. She constantly comes to work prepared for her day, always giving out high fives & compliments, and most recently was promoted from a serving role to a full-time manager. If you give her the tools, she excels in everything she does, & I know this role will be no different. She is a mom to 4 kids, doesn't miss a chance to praise them & share what they are up to or talk about her plans with her wife. She exudes honesty & compassion, and I can say I haven't met someone in a very long time, that is willing to put in the work, like she does, across the board.