Dining
Billi Jo Hutches-Book & Bourbon Southern Kitchen
Marshall Manley-Butchertown Grocery
Troy Westrick, Bob's Steakhouse & Chop House
Beverly Sartin-Bristol Bar & Grille
Nicole Barker-Highland Morning
Dyan Hill, Marketing Coordinator/Server Mark's Feed Store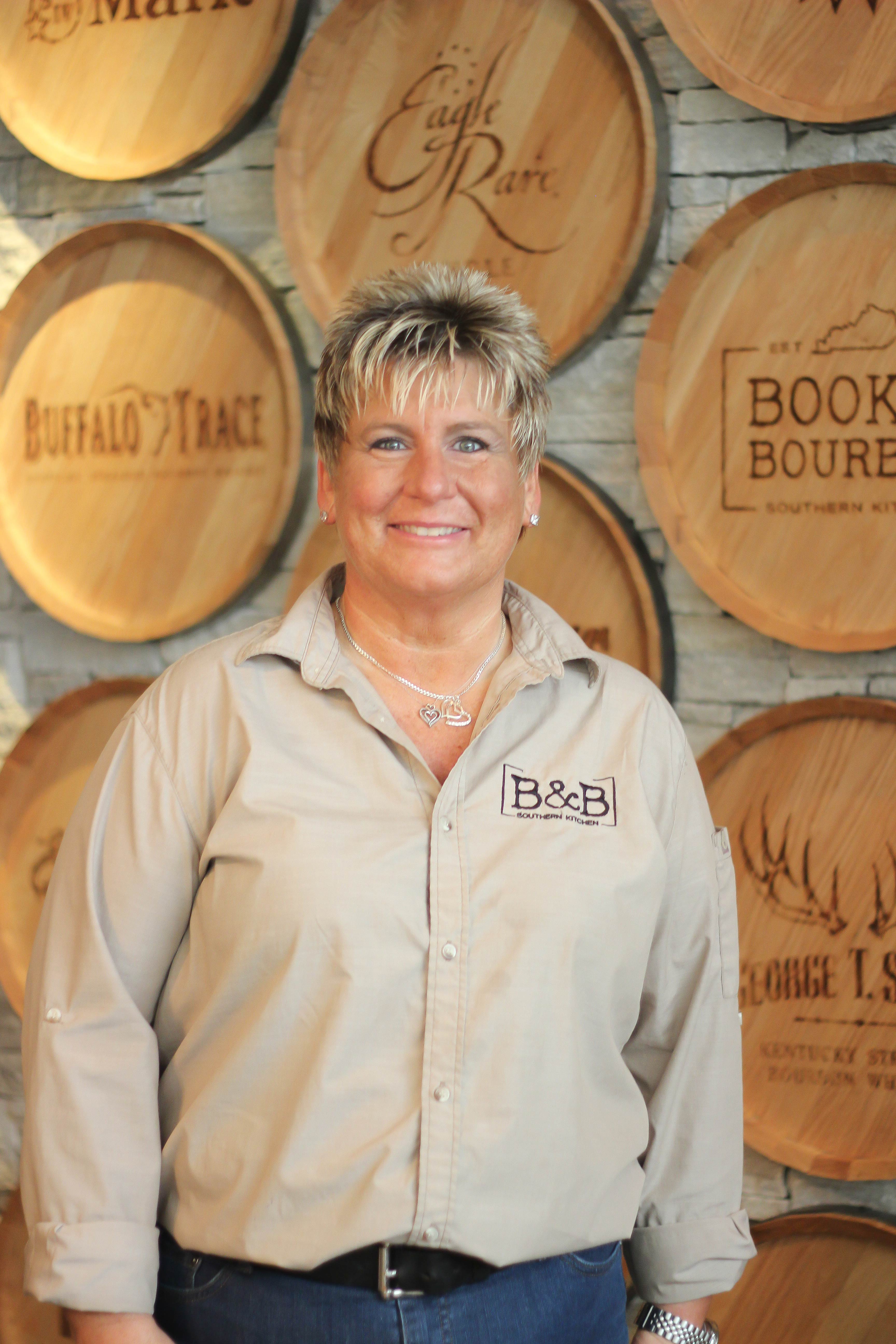 Billi Jo Hutches
Server/Trainer
Book & Bourbon Southern Kitchen
Billi Jo exemplifies what Southern Hospitality is supposed to be. Whether you are a weary traveler, executive from a bourbon company or a CEO from a visiting corporation, Billi Jo's welcoming, heart felt words have a positive impact on each guest that walks through our door. She goes out of her way to give outstanding, above board service and is a guest experience Rock Star. Billi Jo has trained many that have gone on to be outstanding servers and bartenders for our company. In roles that are not usually a servers, Billi Jo has taken the time to learn the line, so if the cooks get in a bind, she can jump in and help them out. She is selfless and relentless in her pursuit of each guest having an excellent experience in our restaurant. Billi Jo is a caring, compassionate individual. She has a larger than life personality and spirit. Her vivacious and enthusiastic approach to each day at work, is contagious. She uplifts her coworkers as well as the guest who had to fly, even though her daughter was killed in a plane crash four years prior. Billi Jo shed tears with her, but assured her that she had an angel in the sky watching over her. It's this beautiful soul that I nominate for a Rose Award.
Vote Now!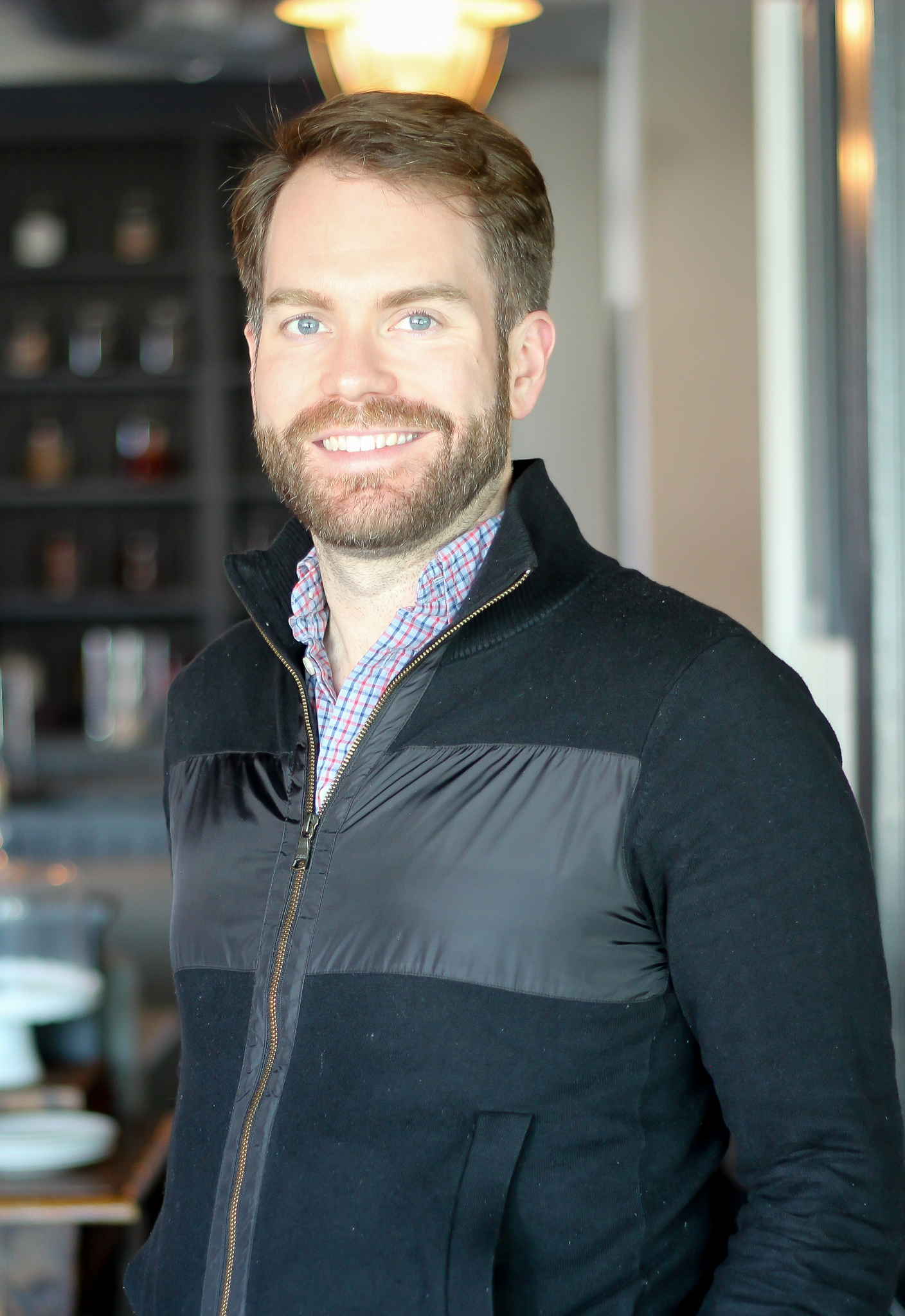 Marshall Manley
Server
Butchertown Grocery
Marshall wants things to be right- for our guests, our staff, and our community. His fastidiousness and attention to detail are unparalleled. He is always on top of the little things that set a great restaurant apart from a good restaurant. In a city with so many good restaurants, an employee like Marshall is invaluable. He is the one who notices when the linen delivery is a little light, who realizes that a USB lighter could help save money and is more environmentally friendly, and who takes the time, when not at work, to sift through all of the daily and weekly side-work for servers and streamline it to maximize efficiency. His selfless dedication to the greater good for our guests and employees is remarkable. Marshall's knowledge of the restaurant extends well beyond the menu and the wine list. He understands the important role that each job has in the larger restaurant ecosystem and makes absolutely certain that he and the rest of the serving team are pulling their weight, and then some. He does so not through bossing anyone around, but by example. He remembers to do the things that slip through the cracks. He does the non-glamorous things that need to be done, often when no one is watching. Many times I have caught him, before his shift has begun, when he believes he is alone, cleaning the wainscoting or detailing an odd corner of the dining room. The best word to sum Marshall up is "professional." He is consistent with his tables. He knows the menu back and forth, and always guides his guests in the right direction. He is the personification of what every server should be. We are very, very grateful to have him as part of our team. He is extremely deserving of recognition.
Vote Now!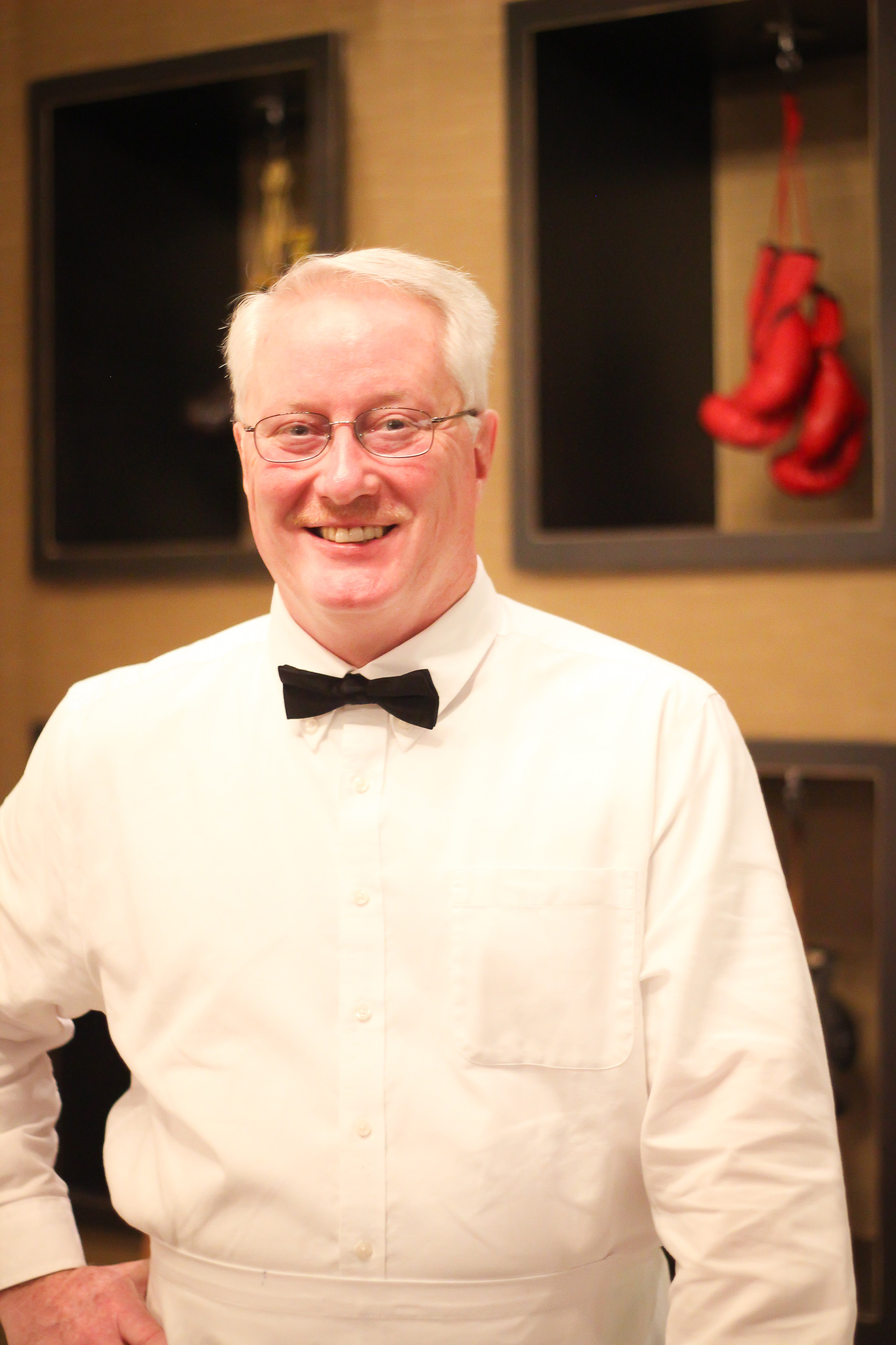 Troy Westrick
Bob's Steak & Chop House Server
Troy genuinely cares for each and every one of his guests. This is why he has established such a loyal clientele in Louisville. Troy will go so far as to call a guest personally to give them information that they may have conversed about during their dinner. He is thoughtful, he listens to his guests, he will even ask to come in on a typically scheduled off day if he knows a guest has requested his service. Troy has a leadership style of his own. He offers guidance and comfort based on his many years of experience. He does not lead by taking over, but rather offering ideas, suggestions, by truly listening and caring about his coworkers, our restaurant and hotel, and especially our guests. He will voice his concerns and offer ideas and solutions consistently. One of Troy's greatest attributes is his undying consistency. You can count on Troy every day to be a pillar of professionalism and kindness, to the point where some may take it for granted. He will absolutely do anything for anyone, never putting himself or his income first –it's people first for Troy. Thankfully, Troy's demeanor and style is contagious, and his coworkers are inspired by him to do their best. It's been an absolute pleasure to work with Troy and I feel very fortunate to have him onboard and part of our team. He's a strong role model for our associates and his knowledge is valuable to all.
Vote Now!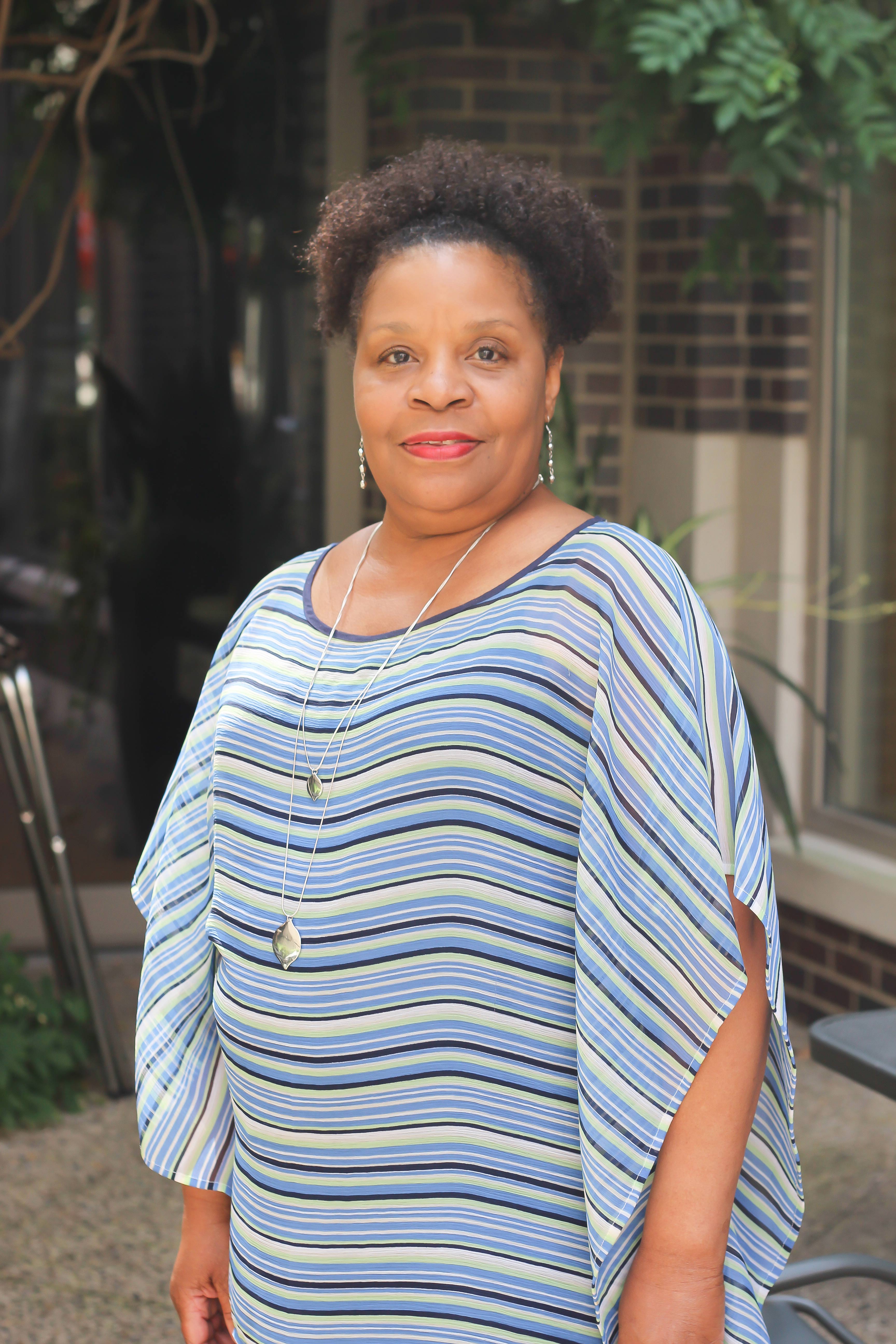 Beverly Sartin
Lead Host/Hotel Liaison
Bristol Bar & Grille
Beverly has always been an exceptionally caring and giving person. She has always been able to recognize the needs of our guests. She often will set up series reservations for our long time patrons of the performing arts and even knows the particular table that they desire. Beyond her daily tasks of training our newly hired host staff, managing the flow of guests as they arrive, greeting guest with a smile, Beverly is also a take charge individual. As the General Manager I am confident that guest will have the best experience when Beverly is at the door to greet them. She is quite capable of of making the snap decisions that make each guest feel like they are the most important person at the Bristol. This speaks directly to who Beverly is. "Ms. Beverly" as she is know to all of the staff is often a sounding board for many. She is often seen talking to and giving advice to many of our younger staff. More importantly she listens. I always see her, as other staff members might be having a bad day, encouraging others and doing everything that she can for them. She is the first person to bring a card in for the team to sign if there is a death in someones family, and the first to bring in treats in celebration of a birthday! She was nominated for her continued kindness and hospitality towards the guests, staff, even to the homeless on the streets. Beverly goes above and beyond in helping co-workers in their daily work as well as being a mentor to many.
Vote Now!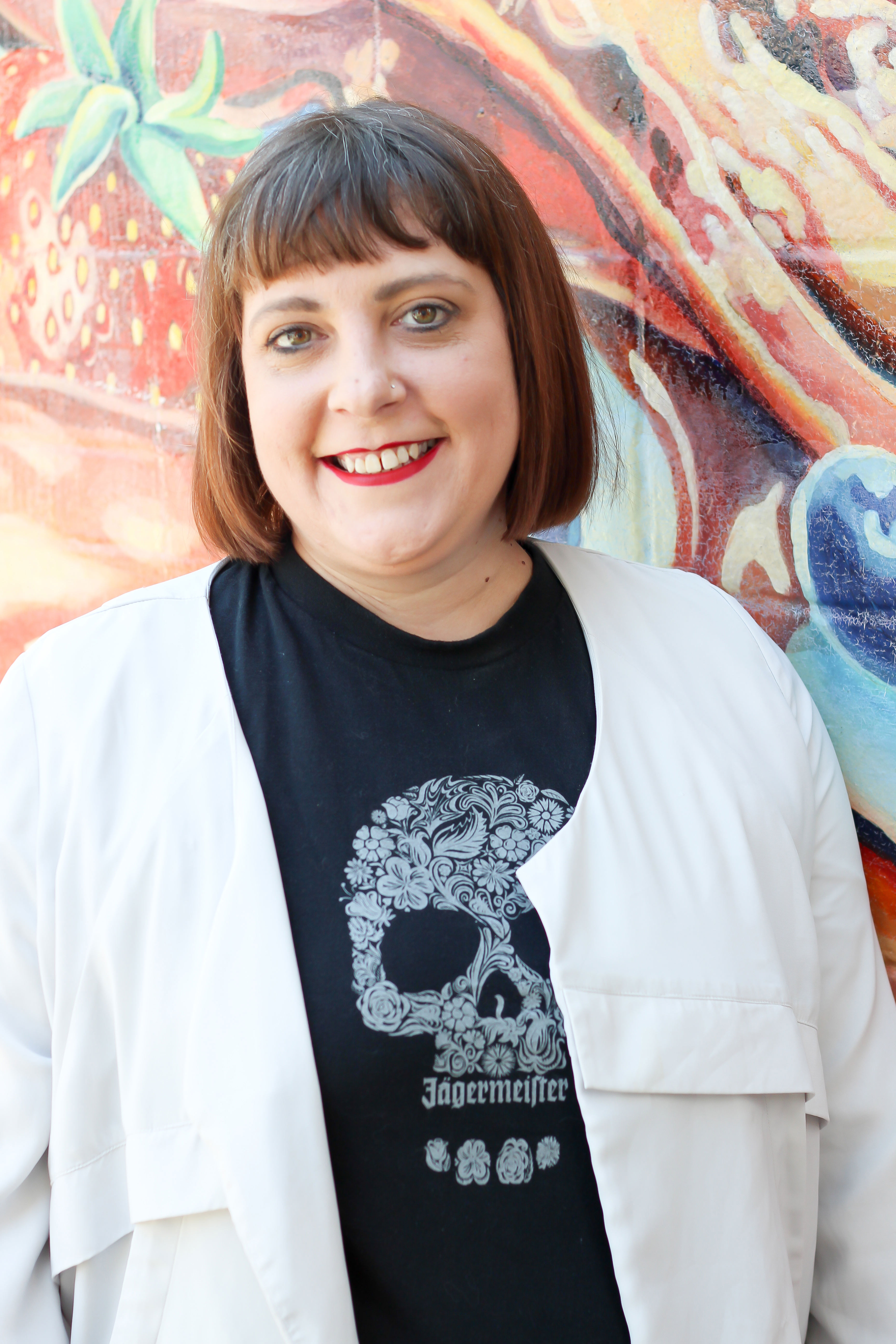 Nicole Barker
Server/Bartender
Highland Morning
Nicole consistently exceeds customer expectations and goes the extra mile to create raving fans and repeat customers. Nicole continues to bring others up around her by cross training and setting the bar high for herself and her peers. Nicole has a habitual and infectious positive attitude. Overall genuinely great person that spreads cheer through her passionate work.
Vote Now!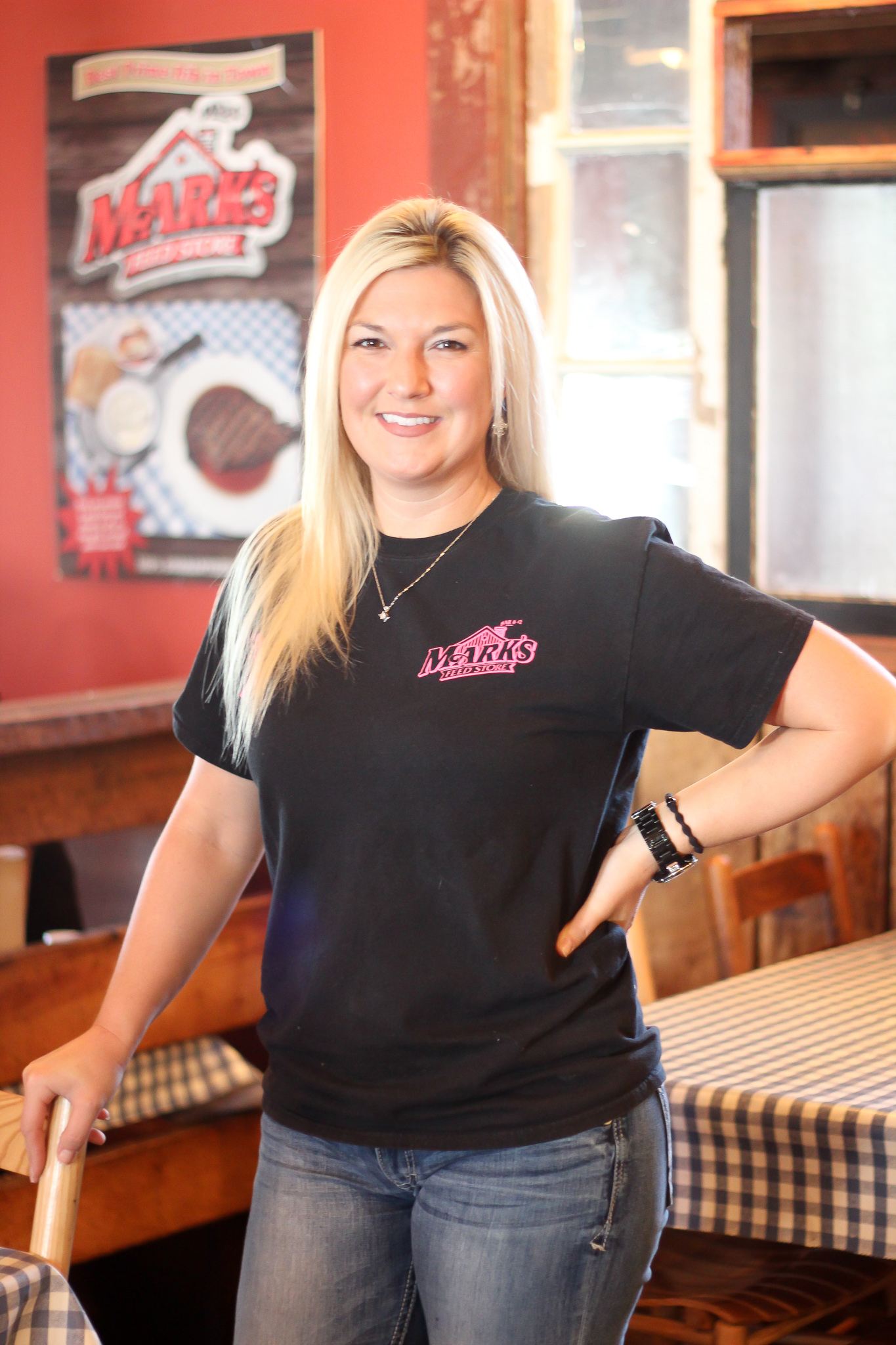 Dyan Hill
Server/Marketing Coordinator
Marks Feed Store
Dyan is a true example of a caring employee that gives 110% of herself for the guest. She knows all of her regular guests names and gets involved in what they have going on personally. She listens to the guest with care and compassion and when she gets to know you she will go out of her way to make sure she is there for you personally also.
Dyan has taken on the responsibility of becoming the Marketing Coordinator for the Valley Station Marks in addition to her serving. Every where she goes for marketing Dyan is well known by the people she visits because she is continually going above an beyond for her guest. She even saves pickle juice from our pickle buckets to give to a guest that comes to visit us every Friday! She is always making sure that not only her guest but all the guest that come to Marks (even though they may not be in her station) are taken care of 110%. On any given night you will find Dyan at Marks with a room full of guest who come just to see her and enjoy her personable service not only in the dining room but she also has so many regulars who will only let her deliver there food. In turn she has become a role model server for her co-workers. She does her best to coach and influence those around her to teach them her level of guest service.
Vote Now!
---