Hotel Services
Oliver Jenks – Louisville Marriott Downtown
Regina Hicks – Grady Hotel
Asia Tyler – First Hospitality-Home2 Suites by Hilton Louisville Downtown
John Vaeth – Galt House Hotel
Charlie Davidson – Crowne Plaza
Scooter Davidson – Brown Hotel
Rose Award Voting will begin at 12:01 am on September 22nd and end on September 29th at midnight on louisvilleroseawards.com.
Only one vote in each of the ten categories will be counted from an individual email address.
So please share on your social media, louisvilleroseawards.com, and encourage your family & friends to vote!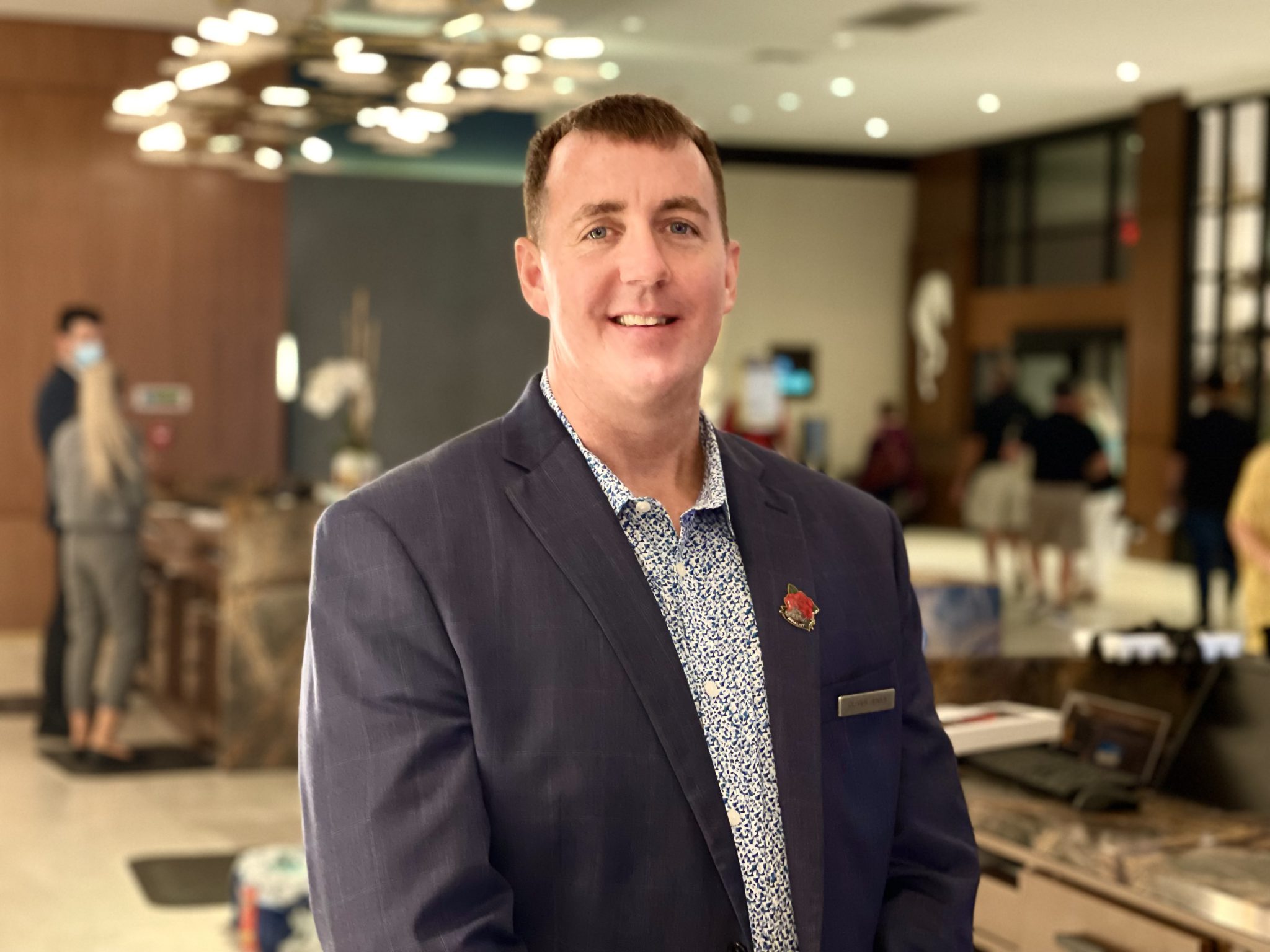 Oliver Jenks
Front Office Manager
Louisville Marriott Downtown
Oliver is so attentive and genuinely has the heart to serve others. From providing Band-Aids to exhausted guests with blisters on their feet to getting bottled water from the gift shop for a guest who was experiencing an asthma attack, Oliver goes the "extra mile" to take care of visitors and guests of the Louisville Marriott Downtown. Once, when a group of tired and hungry travellers from Ohio was going to be arriving at the hotel shortly after the hotel's restaurant would be closed, Oliver worked with a member of the group to get everyone's order over the phone. He then placed their orders with the restaurant so the food would be ready when they arrived. Not surprisingly, the group says they adore Oliver and always look forward to their visits to Louisville.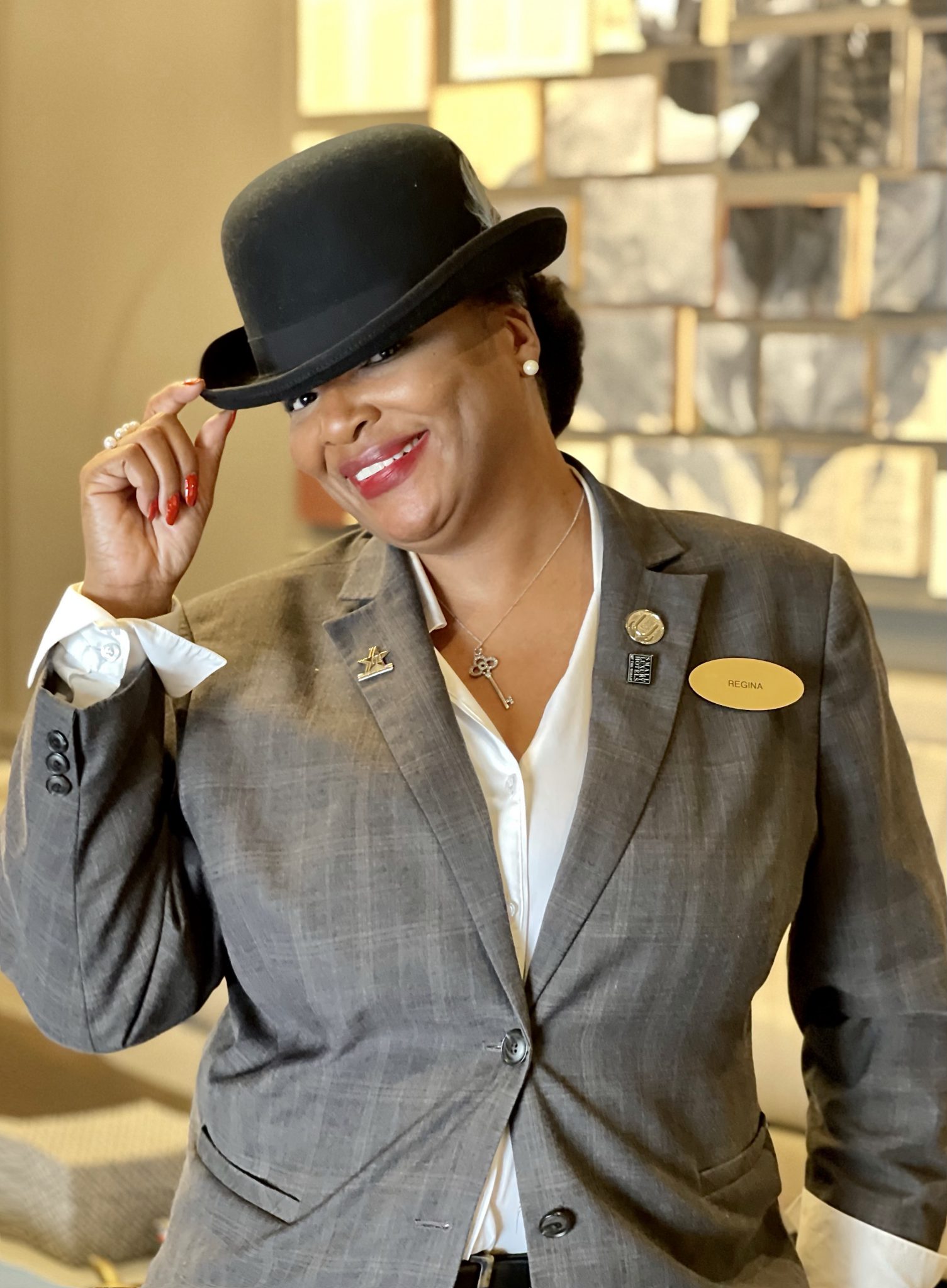 Regina Hicks
Brand Ambassador
Grady Hotel
Regina goes above and beyond with her job responsibilities by taking care of everyone. A couple celebrating their 25th wedding anniversary were guests who had a very memorable stay, thanks to Regina. She had favorite flowers ordered, got their favorite wine, made dinner reservations and helped them get into an event that they had been trying to get into. She is a true Brand Ambassador. Regina is a wonderful person with a great heart who takes everyone under her wing and offers them help when they need it. She helps train employees and assist guests with whatever they need, and demonstrates extraordinary leadership skills by working hard and leading by example. Outside of work Regina is involved in the community and is a part of various organizations. She is definitely a huge part of the success in our hotel and Louisville, KY.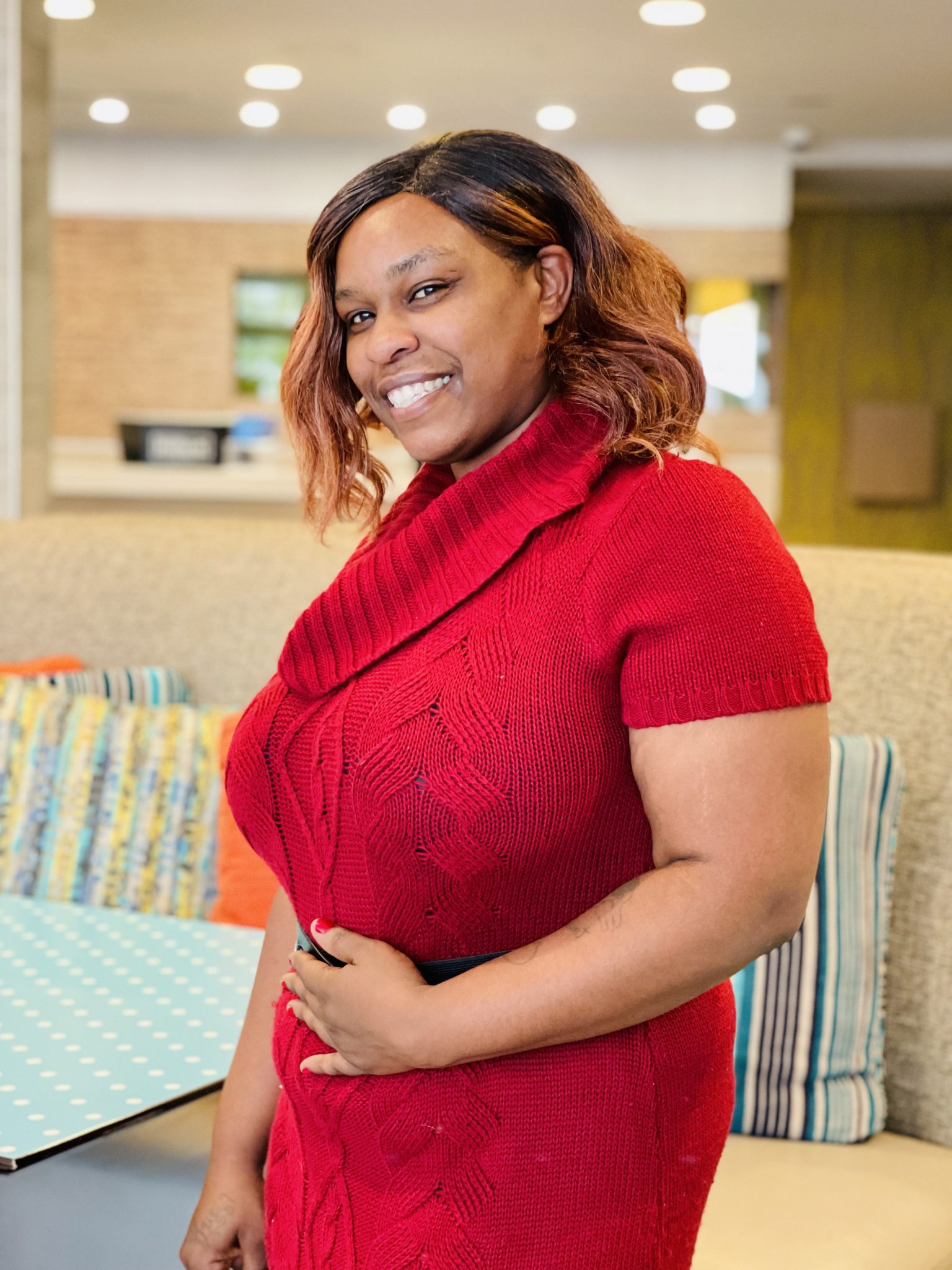 Asia Tyler
Housekeeping
First Hospitality-Home2 Suites by Hilton Louisville Downtown
While occupancy took a dramatic drop in March of 2020, so did Home2 Suites staff. A typical day for Asia was cleaning 20+ rooms, cleaning common areas, helping with laundry, and continuing to lead a now small team that had to be as efficient as ever. Asia never complained in these hard two years and wears a beautiful smile, dresses professionally, and gets right to work. The feedback from Asia was that guests need us to be ready for them. Home2Suites is close to the medical district and host many patients, family & friends of patients, and medical professionals. Asia and her team bought into a higher purpose to help our city and our nation in the best way they could for these travelers; a clean place to stay.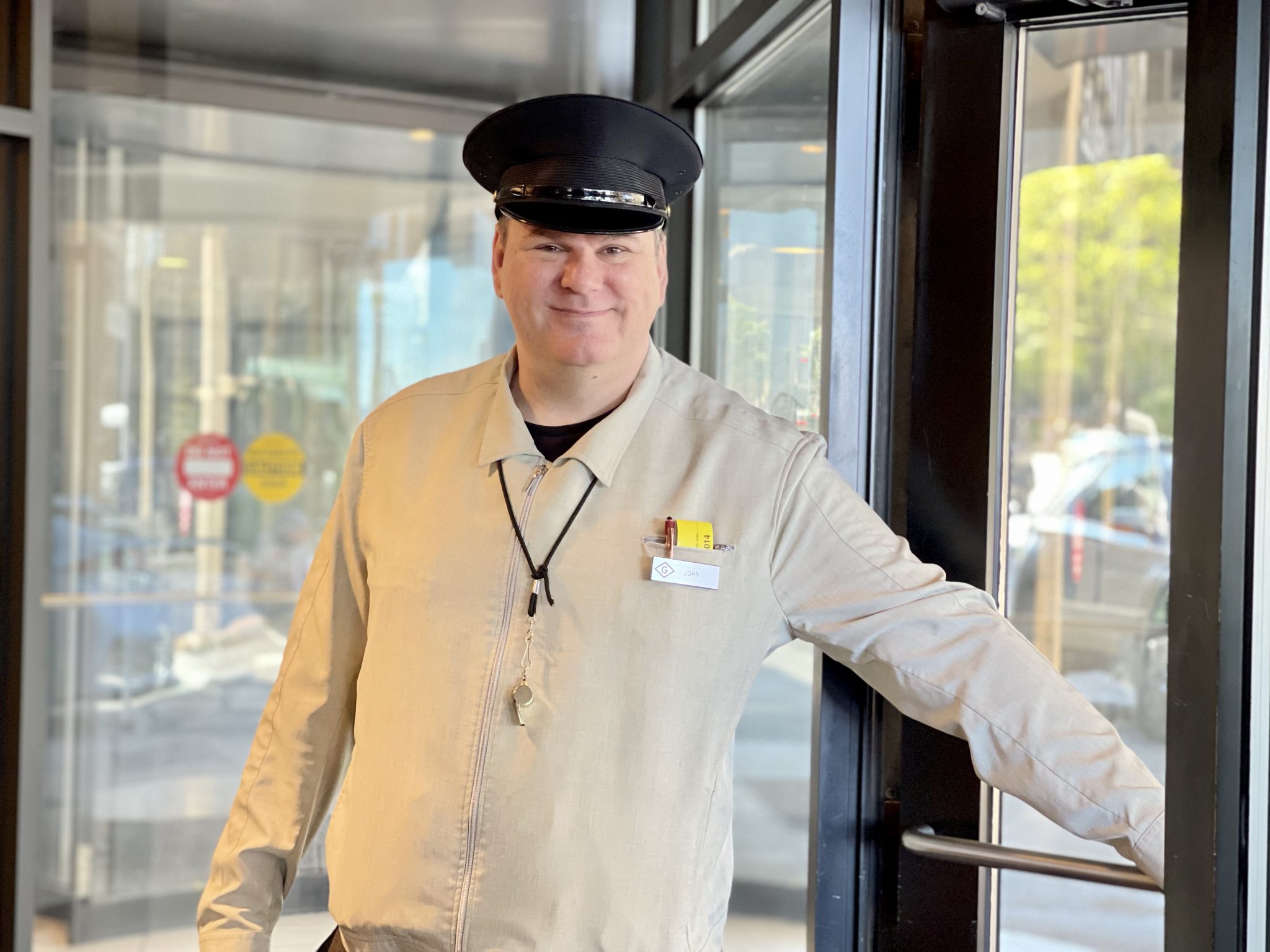 John Vaeth
Doorman
Galt House Hotel
The first impression for guests of the Galt House Hotel is a big one, courtesy of "Big John" Vaeth. You will find Big John outside the Galt House East Tower greeting guests and asking what he can do to help them, from opening a door and carrying luggage to getting checked in. No matter the weather -- heat, rain, snow or shine-- he is out there. John will study the weekly weather to make sure he is prepared for umbrellas and rugs for the rain, a warm coat and fur hat for the snow, and short leaves and sunblock for the warm summer days. He will greet guests from their cars with an umbrella when it rains to make sure they are dry. And all with a giant smile on his face.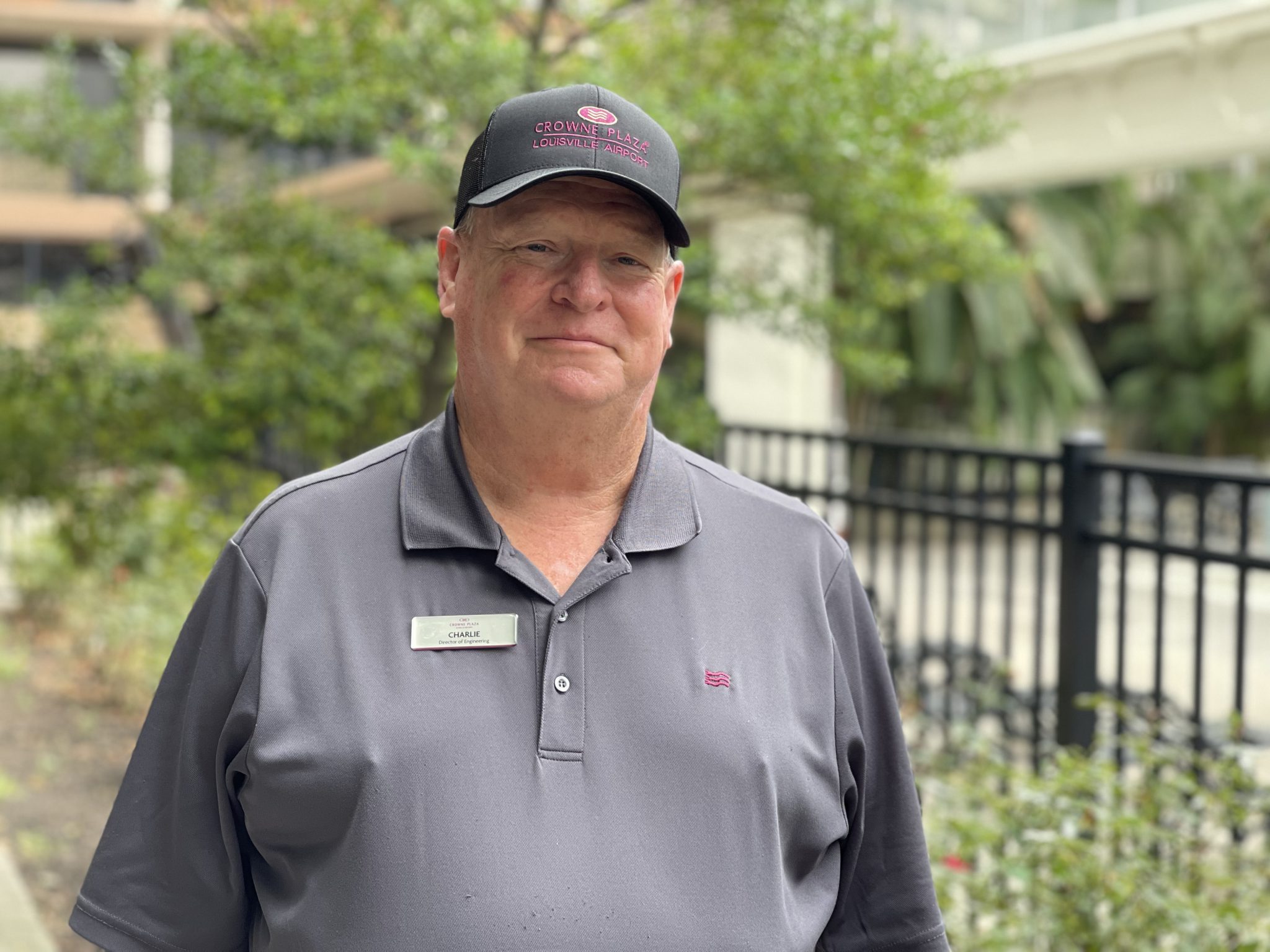 Charlie Davidson
Chief Engineer
Crowne Plaza
Charlie Davidson is a 44 year veteran in tourism as Chief Engineer of the Crowne Plaza Louisville Airport. "Charlie started with this company as a bellman, worked his way into engineering, and soon obtained his most important leadership position of Chief Engineer. His dedication to making sure things get done and get done right shows his forward-thinking and ability to resolve issues, and this creates a great place for guests to rest and relax. In addition to being responsible for our 588 guest rooms, his team oversees everything from the rooftop to the last square inch of parking. While we can all attest to the outstanding examples set by our associates that worked through Covid-19 for 12-14 hour days and 6 or 7 days a week, Charlie's dedication goes beyond that. 20 + hour days are common when safety systems are being tested, or kitchen hoods are being cleaned. Door lock installation that occurred during Covid-19 saw him working right alongside his staff replacing locks to give our guests an upgrade and secure entry point to all 588 rooms. When the roof of our building blew off in April of 2012, Charlie led his team through the debris and rubble to secure guests' vehicles and make the area safe again. Then countless hours and days turned into weeks of replacing and repairing interior and exterior parts of the structure so that the business could continue running as "normal." Forty-four years, and if we counted the hours, it would be so many more that Charlie has devoted to the hospitality our guests want and expect – what an outstanding leader and a true Rose among us!"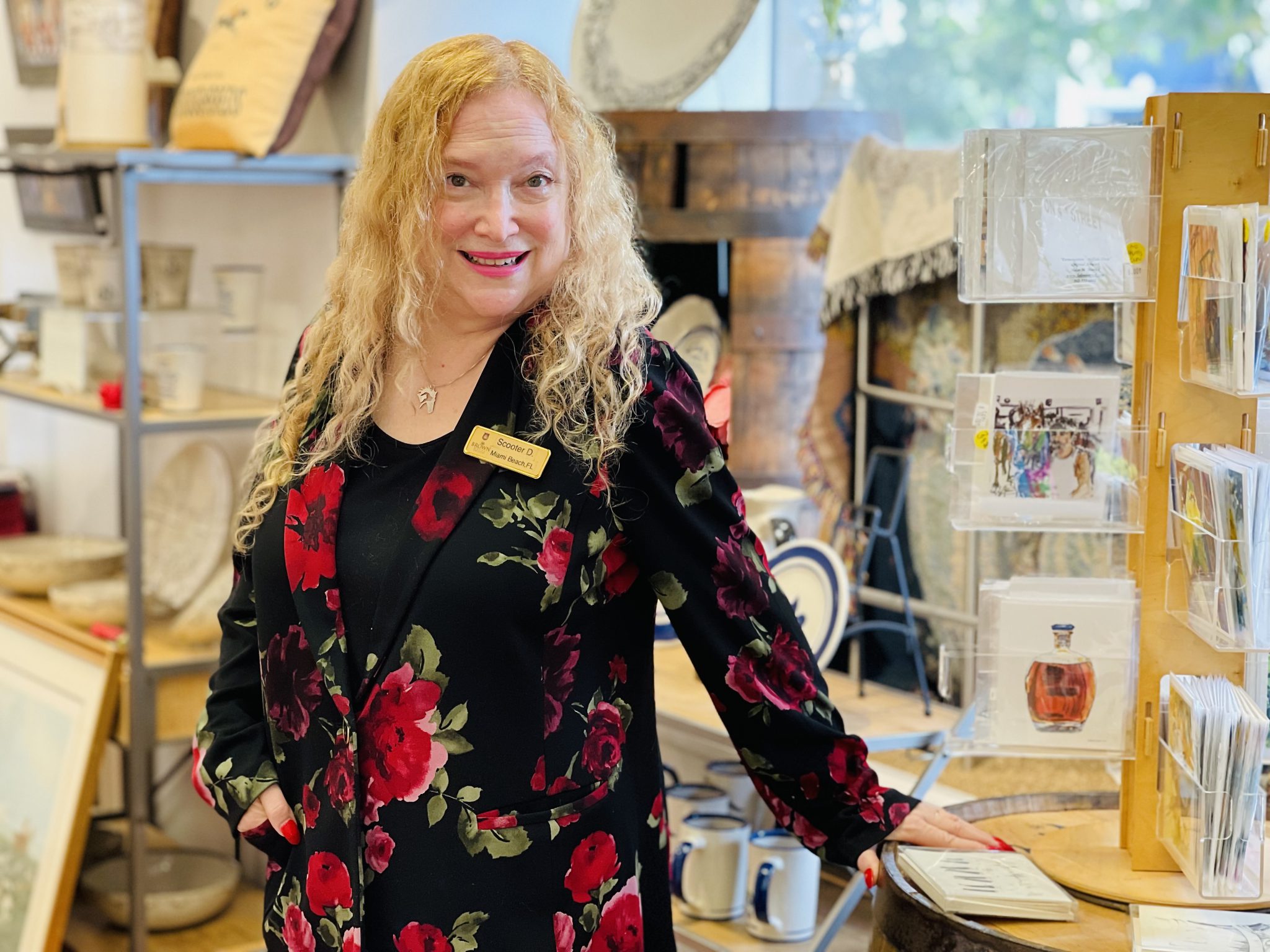 Scooter Davidson
Brown Hotel
Whether it's a weary traveler looking for quick snack, a tourist looking for a great souvenir of their trip to Louisville or someone looking for the perfect derby hat Scooter is there to make sure their visit is flawless. Her infectious smile, warm laugh and sincere interest in making a genuine connection with guests and visitors all embody the true spirit of hospitality.