Hotel Services
Joshua Petty – Home2Suites Louisville Downtown NuLu
Monique Johnson – Hyatt Regency
Mentwab "Menty" Sirna – Residence Inn Louisville Airport
Kim Smith – Galt House Hotel
Derrick Martin – Crowne Plaza Hotel
Terry Ragland – Embassy Suites
Rose Award Voting will begin at 12:01 am on September 22nd and end on September 30th at midnight on louisvilleroseawards.com.
Only one vote in each of the 11 categories will be counted from an individual email address.
Please share on your social media, louisvilleroseawards.com, and encourage your family & to read about these inspiring finalists and vote!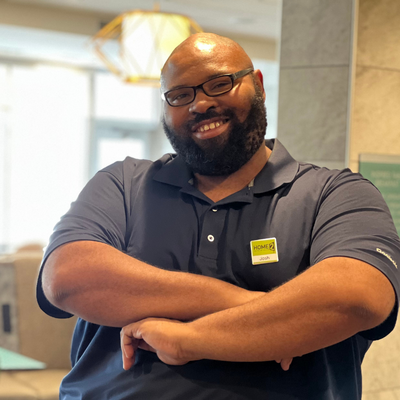 Joshua Petty
Guest Service Representative
Home2 Suites Louisville Downtown NuLu
Josh is our safety net. He is very responsive to all the needs of our hotel and works diligently to keep it that way. Josh always helps his fellow employees in any way he can! You always see Josh with a big smile on his face. Most people refer to him as a big teddy bear. Josh is a fantastic individual, and guests LOVE HIM! His coworkers feel the same! He makes everyone feel calm and safe and like your presence in the hotel is as crucial as the cornerstones. He is a dedicated employee who takes his job very seriously. He always provides excellent service and goes out of his way to help his fellow employees.
During a recent incident, a family needed to get in their room immediately, but the door would not open, and Josh sprang into action. Having relied on the training received from management, he acted. Using the tools available to him, he could open the door within minutes. After rushing into the room, running to the refrigerator, and grabbing a bottle, the family informed Josh that had they had to wait on Maintenance to come let them in their room, their uncle would have had a bad low blood sugar reaction. By acting immediately, Josh potentially saved a man from having a heart attack.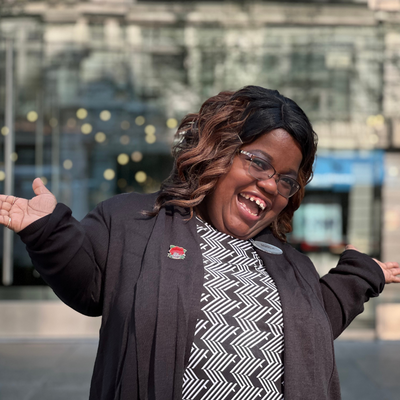 Monique Johnson
Front Desk Agent
Hyatt Regency
Monique has a way of getting to know guests in a friendly and personal manner. She establishes rapport with each guest that enters the door and then proceeds to continue a standing relationship with them, especially if they are reoccurring guests.
On one occasion, a guest who stayed with us and whose husband was in the hospital, which is not an uncommon occurrence for us, as we are a downtown hotel. However, Monique kept tabs on this guest as she came and went each day, letting the guest speak with her and acting as a listening ear, as the guest had several small children at home and no family nearby. The guest loved her daily talks with Monique. After two weeks, the guest finally went home for a few days and checked on her children; Monique spoke with her and then checked her out. Within 4 hours, the guest had returned. She walked up to the desk, and Monique knew that it was not good to see her again so soon. Without saying a word, Monique walked around the desk and hugged the woman, and held her while she broke down. After a while, the guest disclosed that her husband had passed about two hours after she had left. Throughout the experience, Monique stayed invested in the guest and gave comfort and solace. Monique has 17 years of experience working in guest services, and she displays her vast knowledge and professionalism each day.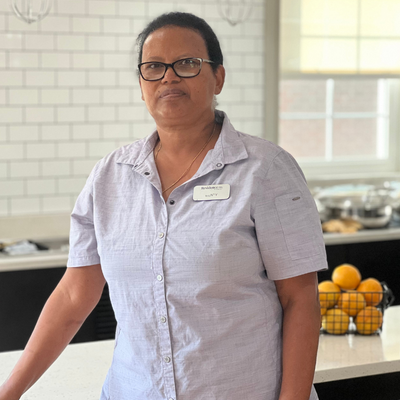 Mentwab Sirna
Breakfast Attendant
Residence Inn Louisville Airport- Commonwealth Hotels
Mentwab (Menty) has always been an excellent ambassador for the Residence Inn Louisville Airport. She always has a positive attitude and a welcoming spirit. As a result, the guests have become extremely fond of her and know her by name. Since Menty started at the property, our breakfast scores have dramatically climbed. Our property score is over ten percentage points above the brand average. She takes great pride in the work she performs and makes everyone she encounters happier. We invite the LMPD to enjoy our breakfast and coffee anytime they want, and they have also grown very fond of her. They ask for her by name, which keeps them coming back frequently. Menty is the role model of what we could wish for in an associate.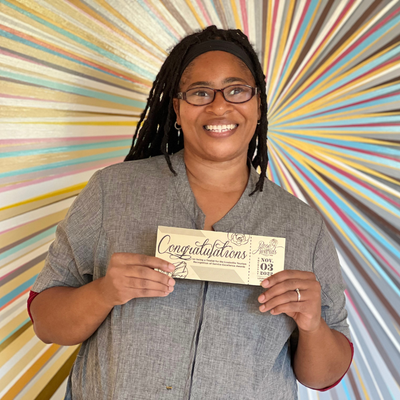 Kim Smith
Lobby Attendant
Galt House Hotel
Kim Smith consistently goes above and beyond her normal job responsibilities. Although she is considered a back-of-the-house associate, the scope of her responsibilities brings her to the front of the house quite often. She takes great pride in her work and where she works. She is constantly smiling and is a beacon of joy to anyone she encounters. Kim is delightful and hard-working. She is happy literally every day... happy to be at work, happy to do her job, happy to help. Her tagline is "So Good!"; as it is her response to everything, "Hey Kim, How are you?" - "So Good!"; "Hey Kim, how's your day going?" - "So Good!". She's consistently awesome, and she makes the people she works with better. I'm very proud, as many of us are, to work with her and call her our colleague! Kim's hospitable attitude and willingness to help is contagious. She's not only making the public spaces clean and tidy, but she also does it with incredible spirit and happiness. Consistently engages guests, making them feel at home and welcome.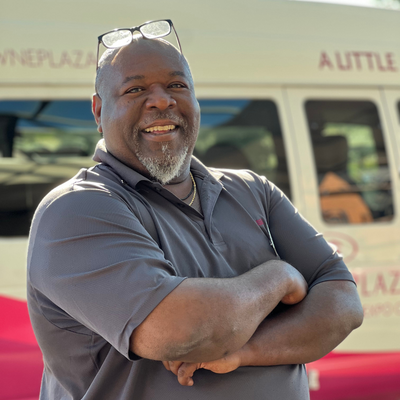 Derrick Martin
Bellman
Crowne Plaza Hotel
Derrick's work ethic and involvement are admirable, and the Crowne Plaza is fortunate to have someone as dedicated as him onboard. His smile and attitude are contagious to others which boosts employee and guest's spirits throughout the workday. He is always willing to help wherever needed without complaint.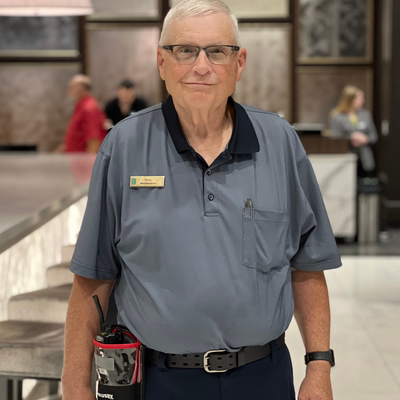 Terry Ragland
Maintenance Technician
Embassy Suites
Terry is customer service, with a welcoming smile and story to share. Terry's role allows him to meet with many guests and express the Embassy Suite's mission statement "To fill the earth with the light and warmth of hospitality by delivering exceptional experiences-every hotel, every guest, every time." Terry works the second shift at the Embassy Suites, which is a one-person shift; he has the maturity and problem-solving skills to handle any situation that comes his way. Either a fire alarm that goes off at 10:30 pm and he is working to figure out the immediate needs of the guests and hotel safety or finding the cause of a power loss to a guest room. Terry has the knowledge and experience to positively handle any situation. Terry's tenure with Al J Schneider Co has made him a much-needed valuable resource with his exceptional customer service skills, willingness to help staff and guests, and flexibility to work any shift. Terry is a role model that is counted on daily.
---