Leadership Excellence
Paul Cappiello – Yew Dell Botanical Gardens
Andy Treinen – Frazier History Museum
Mike Slaton – Louisville Pride Foundation
Christian Saylor – Repeal Oak Fired Steakhouse
Jose Rolon – Crowne Plaza Hotel
Rose Award Voting will begin at 12:01 am on September 22nd and end on September 30th at midnight on louisvilleroseawards.com.
Only one vote in each of the 11 categories will be counted from an individual email address.
Please share on your social media, louisvilleroseawards.com, and encourage your family & to read about these inspiring finalists and vote!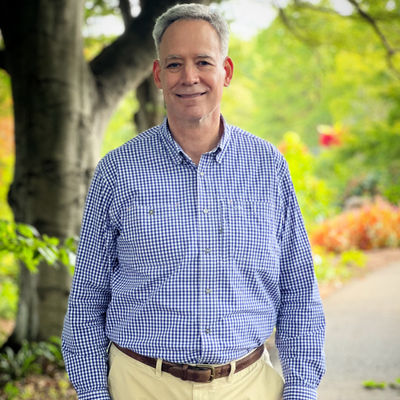 Paul Cappiello
Executive Director
Yew Dell Botanical Gardens
Paul supports every single activity at Yew Dell, from plant propagation to events to volunteers to gardening. He writes articles for the Courier to share garden know-how with the community, cooks food for volunteers or staff, attends countless fundraising events, takes extra effort to encourage professional development or networking, and always takes time to visit with guests, employees, vendors, or volunteers on his way from point A to point B. There's no *one* example to provide for this. Paul has put together a cohesive, creative, cooperative staff and trusts/allows them to do their job while supporting their decisions. He has a clear vision of the future and where this organization is going. He's been with Yew Dell since the beginning, and it is a fantastic destination/respite/place of learning today because of his leadership.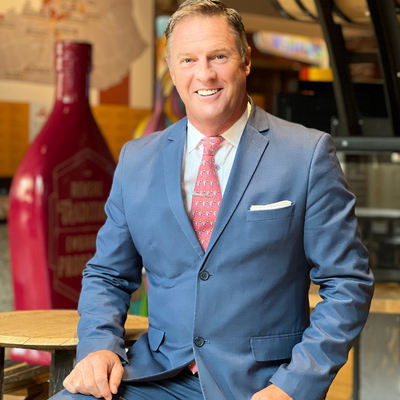 Andy Treinen
CEO & President
Frazier History Museum
Andy is the type of person you hope to work for one day. His communication and leadership skills are exceptional, and he is a phenomenally great mentor. He hires the right people for the job, gives them their directives, and lets them do the job, which is the ultimate example of a good leader. Andy treats everyone with incredible respect. He drops a company-wide email to every single employee on their anniversary and birthday, which helps establish a fantastic culture and inspires us to want to work for him. He works hard every hour of the day and doesn't complain about it, making us want to do the same. He doesn't ask for a pat on the back or any acknowledgment. He only wants to see the Museum succeed.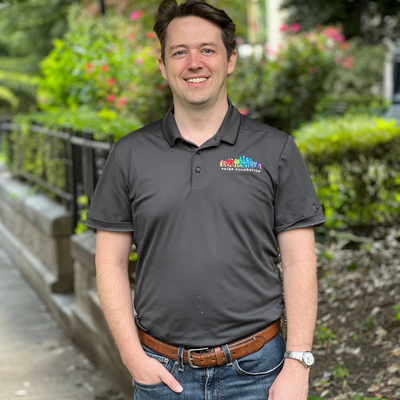 Mike Slaton
Executive Director
Louisville Pride Foundation
In light of other parties' pushback about the Foundation's ability to carry out so many events. Mike was able to gather the board together and devise a plan that would not hurt the Foundation and allow us to carry on with our mission. Mike has spent time off to make sure the Foundation stays on track with any event on the horizon. Being ready to jump in wherever he is needed. When we needed extra hands to finish a project, Mike was there with volunteers. The goal for LPF was to create a community center in Louisville. The project had hit many road bumps, but Mike was able to provide solutions and kept the project on track each time. This is due to his motivation and the upbeat energy that he always carries with him.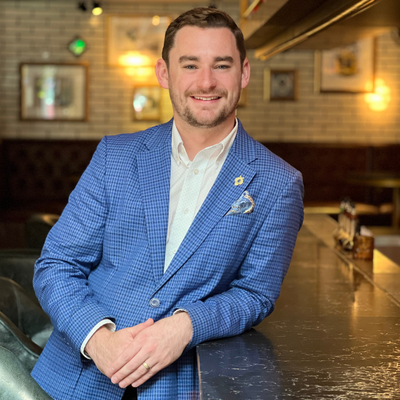 Christian Saylor
General Manager
Repeal Oak Fired Steakhouse
Christian has a genuine spirit of care and concern for all associates in the restaurant and Hotel, regardless of what department or discipline they work in. For example, a team member from another department had a leg amputated a few months ago. While recovering at home, Christian and his Team prepared a full steak dinner for two with all the sides delivered to his house. During Christian's tenure, he has focused on elevating the dining experience while creating a unique and refined experience. His passion for creating this experience has led to collective recognition as he continues challenging his Team.
While doing this, he is also committed to the mentorship and development of his Team. Under his mentorship, Christian has promoted two hourly associates into management roles. He has established formal plans and recognizes each milestone achieved. They are the future leaders of our business. This embodies his philosophy of taking care of his guests and the lessons he teaches future leaders. Christian is a Louisville native who began his career in the hospitality industry as a busser and food runner in a local country club. His enthusiasm is contagious as he strives to provide the ultimate dining experience.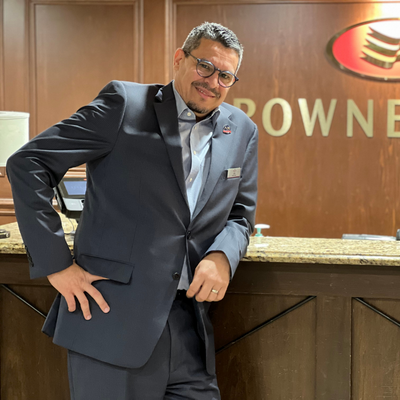 Jose Rolon
General Manager
Crowne Plaza Louisville
In 2020 during the COVID Pandemic, Jose worked in every department from housekeeping, cleaning rooms, maintenance, new guest room door locks, F&B helping prepare food, and his duties as a manager too. In July 2013, a straight-line wind removed the roof from the south wing of the Crowne Plaza. Jose worked countless hours side by side with the employees to help get the building back up and running for Street Rods and State fair. Jose would not go home until the last employee working on the building restoration went home.
Each day Jose inspires his team to go above all service standards to make the guest hotel experience the best. If you know Jose, he never runs out of energy. Jose will always put his Team and any community project like the Phillips Lane clean-up every year on the top of his to-do list and follow-up. Jose will step up and help the team succeed and wants no recognition for himself, only for his team.
---
Leadership Excellence Vote
Leadership Excellence Vote