Transportation
Lisa Lopez – Jaco Transportation/Tour KY Bourbon
David Herde – Transit Authority of River City (TARC)
Mark Clark – Mint Julep Experiences
Mary Smith – Courtyard by Marriott Louisville Downtown
Jay Sigman – Pegasus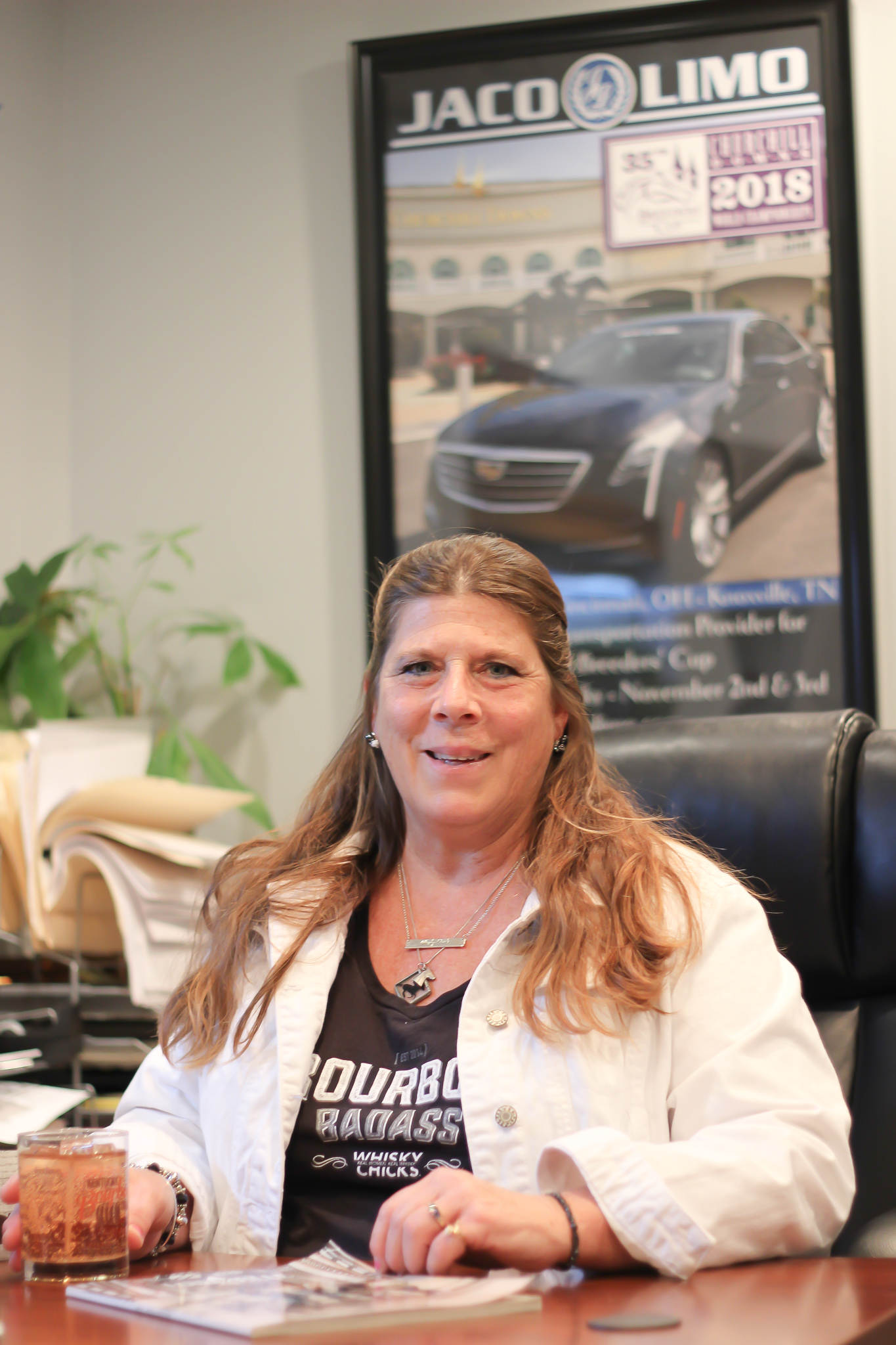 Lisa Lopez
Jaco Transportation/Tour KY Bourbon
Lisa started with JACO limo a little over 4 years ago and in that time she has been trained up and can help in just about any capacity or aspects of the JACO operations that she is needed. She does everything from chauffeuring all categories of clients(retail, corporate, and the highest level affiliate passengers), help with daily operations such as reservations and client customer service, booking and entering of reservations, and driver dispatching, new hire training, and organizing booths and attending retail trade shows, and retail sales.
For the past two years, her main focus and passion has been to run their Bourbon Tour company, Kentucky Bourbon Tours or tourkentuckybourbon.com.
She takes the time with each client to listen to their thoughts and expectations, and since almost all are coming from other states ( and countries!) to our wonderful city of Louisville and they really dont know anything about being here or how to navigate around, she works extensively with each individual client to educate them on all that our city and state have to offer them while they are visiting us... she gives them as much info as she can on different distillery options and other places they can visit abd tour such as the Muhammad Ali center, Louisville slugger factory, Churchill downs and the derby museum, famous horse farms, wineries, breweries etc, and then when they narrow down what interests them the most, she will coordinate with the places of their choosing and pre purchase all of their tour tickets etc to plan a full day or multi day itinerary for them, and then chauffeur them in their luxury JACO vehicles, Lisa is amazing!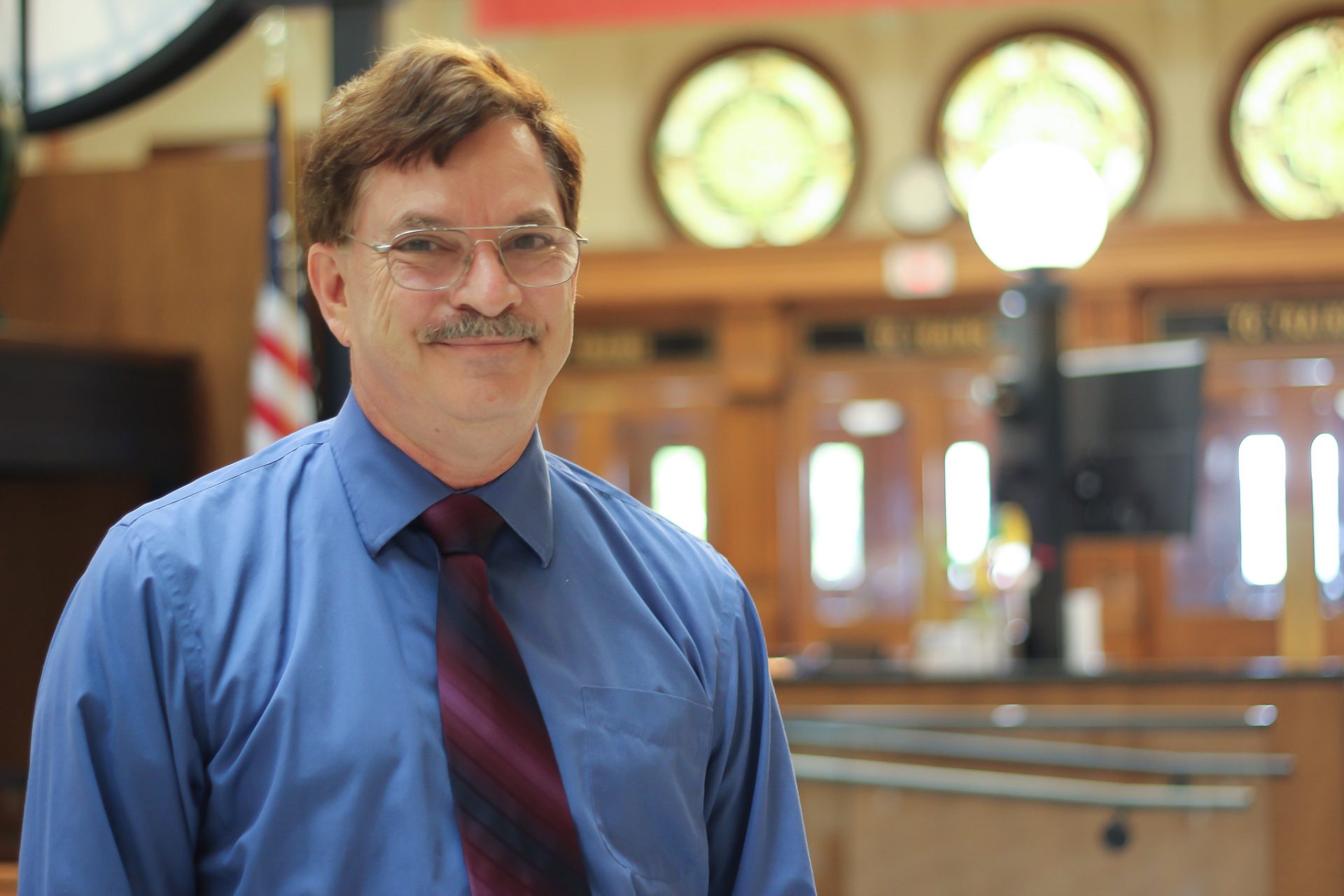 David Herde
TARC
David has been with TARC for 10 years, makes helping others a priority in all that he does, and truly has a servant's heart. While he does not—as part of his job, have a direct face-to-face interaction with customers every day, he is behind-the-scenes keeping the technology that is integral to residents and visitor's daily transportation needs up and running. He created, built and maintains the Wi-Fi system onboard every bus—ensuring our customers stay connected to the larger world while moving through this city, and is overall largely responsible for the back-end technical successes of TARC which have taken us to a position of national leadership. David does a lot of work to keep this city moving, but he by no means stays out of sight. Routinely I hear stories or witness David's dedication to helping others firsthand. In addition to the transportation work he does for TARC, David also purchased the first of the original fleet of Toonerville II trollies that gave Downtown its Old Louisville charm when these were retired from city use. He restored "Molly" to pristine condition—with some improved onboard technology— and uses her for weddings and special occasions ("people's best days"), and just as often donates the trolley's time to organizations such as Susan G. Komen, and Knights of Columbus for charity events and fundraisers. David's default setting is to help people. He strives to spot and remedy issues before they become a major concern. David continues to encourage all of us to "Do good things." a line of text he inserts in his signature line at the bottom of every email. He is an inspiration to many, not just his coworkers and there is no doubt TARC is a better place for the dedication and heart that he brings with him each day.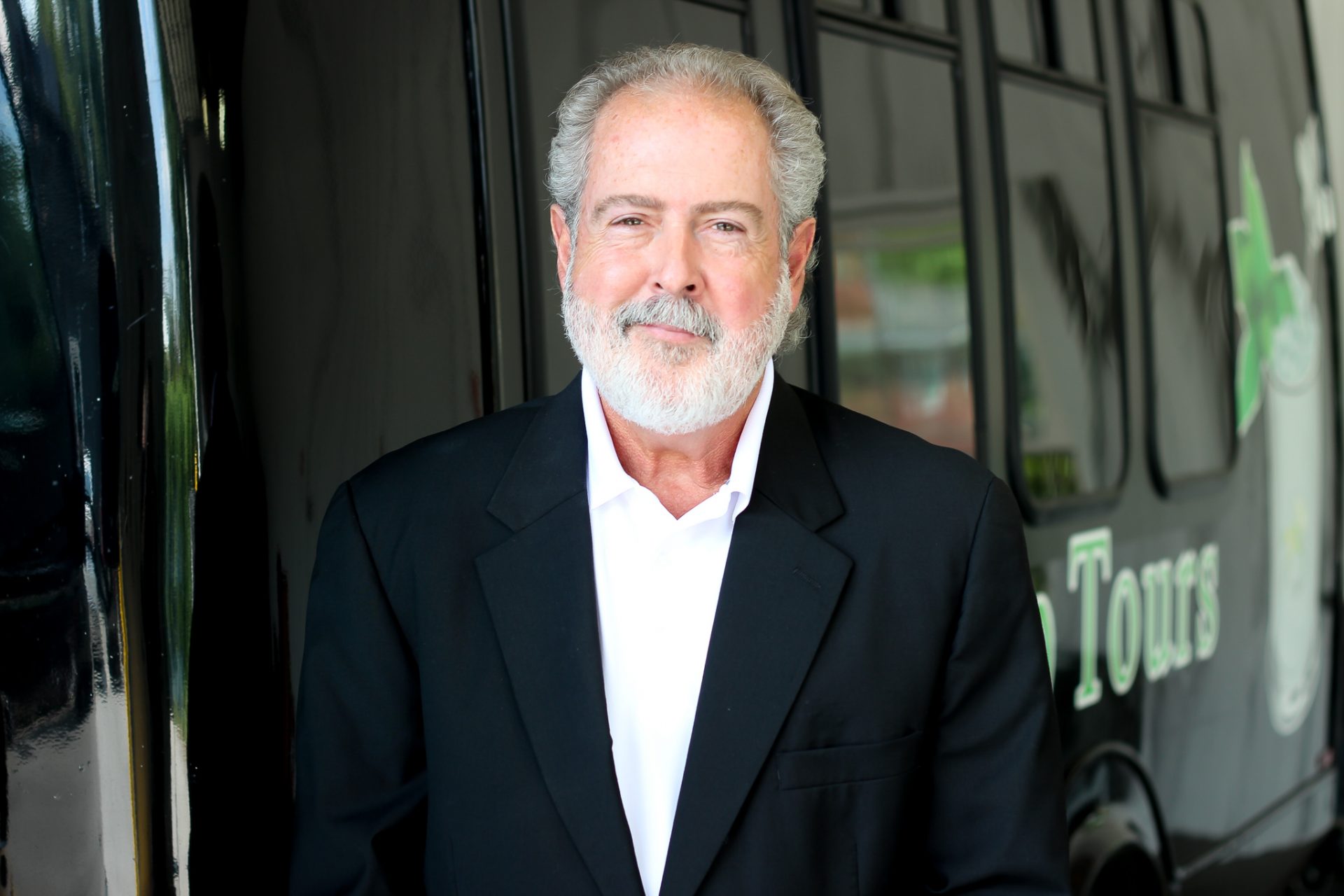 Mark Clark
Mint Julep Experiences
Mark Clark always goes above and beyond for his tours to make sure each person has an informative and fun time. If he finds out that his group is interested in a certain aspect of the tour — whether it be in the bourbon industry or in regards to anything else that might come up, like horses, history, cooperages and more — Mark makes sure he knows all there is to know about the topic. Mark adapts well with every type of client — from corporate executives to bachelorette parties and everything in between. His attitude is always positive, and he is intuitive to his clients and their needs. Mark has a calming demeanor and immediately strikes up a friendship with his clients from the get-go. Some tours can be challenging — if guests get out of hand or get upset due to traffic issues — but Mark never fails to diffuse the situation, calming people's nerves with a quick joke or change of topic. As a business that thrives on schedules and punctuality, we cherish our staff who are consistently on time, prompt and organized — and Mark demonstrates each of these. In just over two years, Mark has become a mentor and leader for our other guides and is always quick to lend a hand or offer advice to those who are new to our company. Mark will go out of his way to fully prepare for each tour he does — even if that means taking several trips to the library to familiarize himself on all the details that might be discussed. Each tour group is like family to him, and his passion for the tourism industry is inspiring. Mark Clark possesses just about every great quality you want in a tour guide and driver, including a welcoming smile that is always beaming from the beginning of the tour to the end. We receive positive feedback from our customers on just about every tour Mark gives, ranging from "On a scale of 1 to 10, he gets an 11!" to "We really bonded well with him."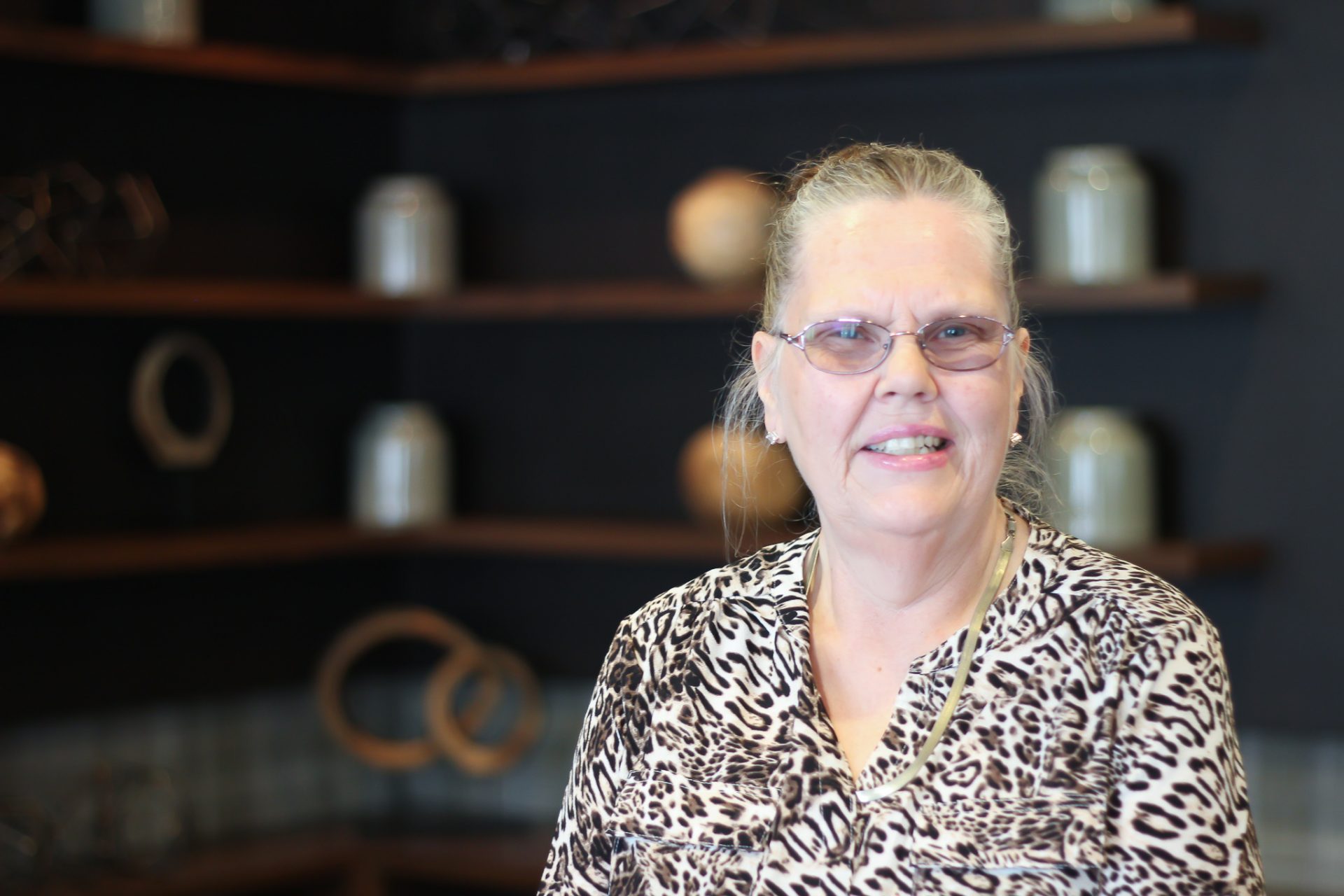 Mary Smith
Courtyard by Marriott Louisville Downtown
Mary has been a full-time shuttle driver for our hotel for over 10 years. She shuttles guests to and from the Louisville International Airport as well as take guest around our Downtown area. She delivers exemplary customer service to every guest that steps in her shuttle. Mary gladly helps and lead by example in training new staff whether it's on taking the shuttle out or cleaning areas in the hotel. Mary is more than a shuttle driver. When she is not driving, she is greeting guests in our hotel lobby and at the door, answering the phones, keeping our Market stocked, and cleaning our lobby. She has a heart of pure gold and is here for every co-worker and manager. She has always given 110% and has never stopped through the years. The entire team loves her, and we are all proud to have her at our Courtyard by Marriott.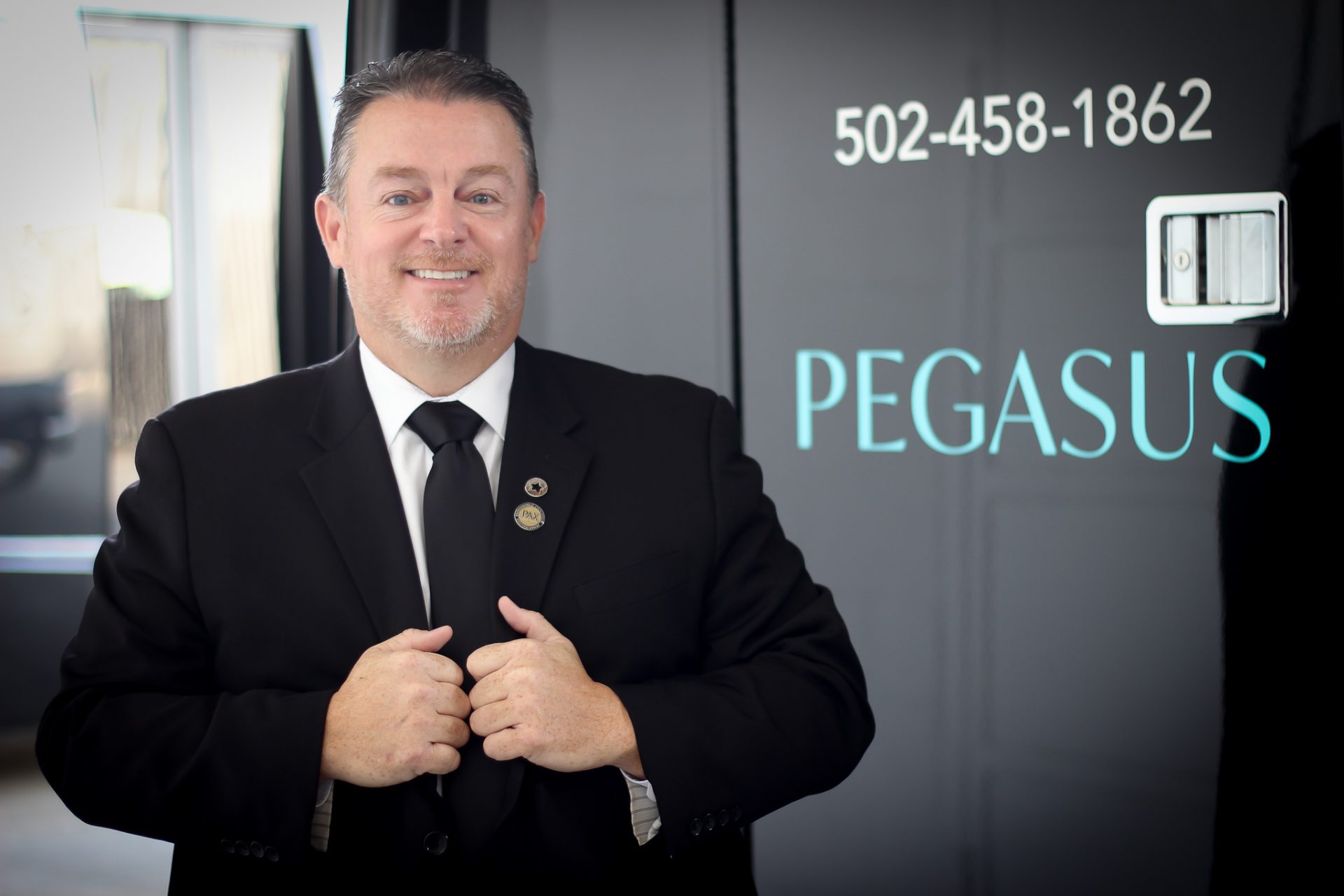 Jay Sigman
Pegasus
Whether his passengers are first-time visitors to Louisville or have lived here all their lives, Jay Sigman sees himself as not only a chauffeur, but also a concierge and tour guide. Jay brings this "above and beyond" attitude to work with him every day. He wants to ensure that all his guests have an appreciation for the many wonderful things our city offers and can provide them with all they need while they are staying here. Jay builds a relationship with the guests immediately to build and earn their trust. He wants to be someone these guests can count on for any and all situations while they are in his care. Jay told me, "My way of treating all guests is to treat as them as if they are your favorite relative in a new city where they have nobody but you to count on." Jay is well versed in the many things Louisville has to offer, especially as it relates to restaurant recommendations, shopping suggestions, and historical insight. Jay Sigman is a PAX Certified Chauffeur with Pegasus, taking care of our customers in a variety of vehicles and for a myriad of important occasions. That means his job ranges from something as simple as taking someone from the airport to their hotel, to spending a fun day (or two or three) on the Kentucky Bourbon Trail, to even assisting a bride and groom on the most important day of their new lives together. Jay brings the same level of preparation and pride to every assignment he is given. When our company had a full-time opening for a chauffeur, Jay was the ideal and obvious choice. Pegasus is proud to have Jay on the front lines taking care of our customers because we know they will have an excellent experience and come back to us again and again.