Transportation
Shelby Pipes – BourbonTown Tours
Ashley Staker – Xtreme Transportation
Richard Colton – Pegasus
Dale Reynolds – TARC
Rose Award Voting will begin at 12:01 am on September 22nd and end on September 30th at midnight on louisvilleroseawards.com.
Only one vote in each of the 11 categories will be counted from an individual email address.
Please share on your social media, louisvilleroseawards.com, and encourage your family & to read about these inspiring finalists and vote!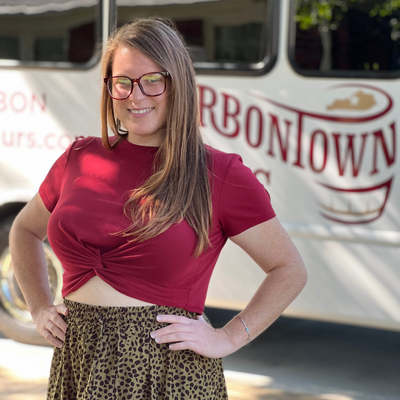 Shelby Pipes
Tour Planner
BourbonTown Tours
Shelby came on board just to help me out with scheduling. Since then, she has taken the reins, worked out a safety manual for our drivers, and trained them in all phases of what we do as a tour company. She works nonstop and is available 24/7 if needed. She has also created different experiences for our tour requests that occur at the last minute, called a Distillery Crawl (like a Pub Crawl). She also keeps us all updated on new experiences offered at the distilleries that we may include in our itineraries. Rarely, if ever, is she wrong. That says a tremendous amount regarding her leadership skills.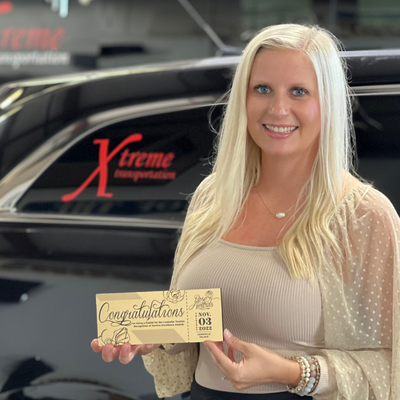 Ashley Staker
Customer Service Rep
Xtreme Transportation
Ashley went well above expectations to service both our customers as well as our drivers. Our Derby wouldn't have been what it was without Ashley. Ashley is a natural-born leader and always leads by example. As a result, it boosts the morale and positivity of others around her. Ashley steps up every day to assist others; whether it be her coworkers, customers, or family, she is always there to help.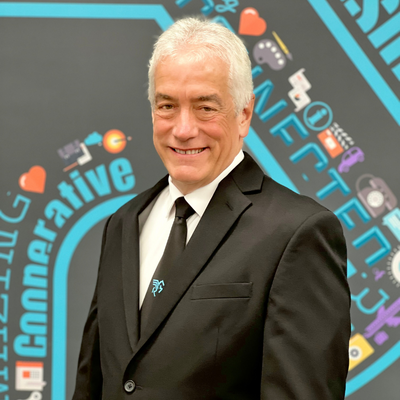 Richard Colton
Chauffeur
Pegasus
Rich has been essential for our Team as he is always willing to help with last-minute runs and special events. He is usually one of the leads for our most sensitive reservations. Rich can wow anyone from a quick run from the airport to large-name artists for festivals and the Kentucky Derby. On numerous occasions, Rich has set aside personal engagements to help with the last-minute needs of some of our most sensitive clients. Rich can always be counted on for consistent, reliable service; just ask Katy Perry! Rich often stays late on runs to ensure clients get safely to hotels after stressful flight delays or cancelations. We offer all types of service, from donations to schools, bourbon tours, transportation for organ transplant teams, weddings, and funerals and Rich consistently provides service with care and concern for every occasion. We can always count on Rich, and so can his passengers.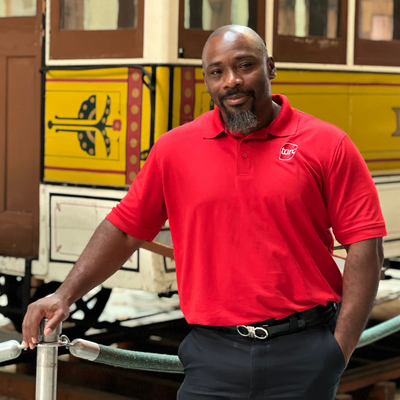 Dale Reynolds
Coach Operator
Transit Authority of River City (TARC)
In the early morning of Tuesday, August 30, Dale Reynolds made his regular route on Route 22. As he traveled through the intersection of 23rd and Date, he came across a young child, three to four years of age, alone in the middle of the street. Afraid something would happen, Dale picked up the young boy and brought him onboard his bus. He immediately radioed back to TARC headquarters to inform them of the situation and to have a Road Supervisor dispatched to help. TARC contacted LMPD. There was a language barrier as the child didn't speak English, so Dale sat with the child sharing snacks and letting him watch Netflix on his phone until the police arrived. LMPD brought the child to the Home of the Innocencents, where he was reunited with his mother later that day.
Mr. Reynolds' natural inclination to help others was exemplified in the instance of the lost child he helped reunite with his mother--a story that has inspired other Coach Operators and staff members to continually give their best and extend themselves beyond their official responsibilities to help build a better community.
---