Volunteer
Susan A. Lancaster – Yew Dell Botanical Gardens
Mary Henry – Louisville Tourism
John Mangino – Louisville Muhammad Ali International Airport (SDF)
Rose Award Voting will begin at 12:01 am on September 22nd and end on September 30th at midnight on louisvilleroseawards.com.
Only one vote in each of the 11 categories will be counted from an individual email address.
Please share on your social media, louisvilleroseawards.com, and encourage your family & to read about these inspiring finalists and vote!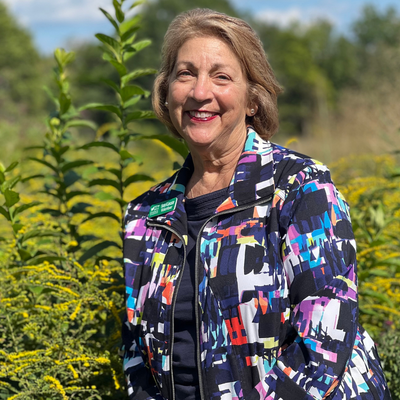 Susan A. Lancaster
Yew Dell Botanical Gardens
Susan constantly seeks new ways to get even more involved in Yew Dell as a volunteer. She's been adopting one of our gardens and helped to establish a cohesive Garden Adoption program now mimicked throughout the grounds; she is one of our docents who lead tours for groups, assists with special events, has helped with plant curation in the past, and has recently begun helping with new administrative tasks as well (saving many hours of staff time for this task). This extreme integration into the organization is exceptional and embodies "getting involved." She is an inspiration and shining example of a community member caring for others.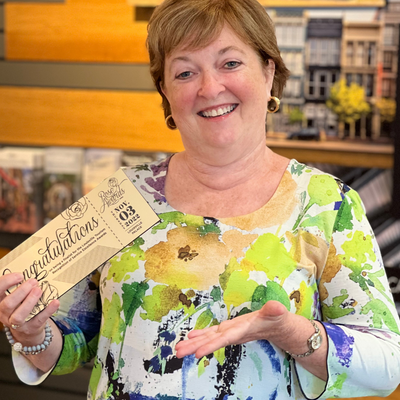 Mary Henry
Louisville Tourism
Mary had operated the successful "The Louisville Quest" part-scavenger hunt, a part-race attraction that persisted for many years, enjoyed by individuals, families, companies seeking to host team-building opportunities, and groups that just wanted to have fun and learn more about Louisville. After retiring, Mary wanted to stay involved in tourism and hospitality by volunteering her time and talents. Her knowledge has been invaluable to our team and visitors.
Every time Mary shows up for her volunteer shift, she immediately jumps into greeting visitors and asking other team members how she can help. Mary takes it to the next level through her attention to personal service and caring for our visitors. When Mary is here, everything seems to run smoother.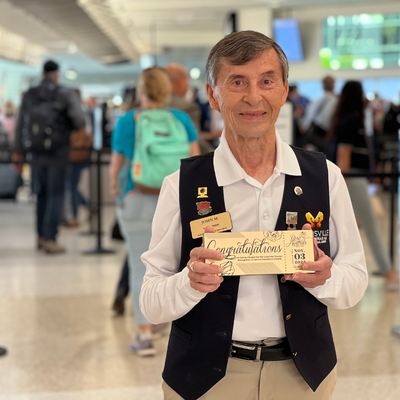 John Mangino
Louisville Muhammad Ali International Airport (SDF)
John assists travelers and airport visitors with various questions and needs. On one occasion, a passenger reported he had lost his wallet and phone. He needed to get home, but he didn't have money and, like many of us, did not know any of his friend's numbers without his phone. The passenger told John he had a friend in town that was a realtor who might be able to help him, but he, like the others, did not know his number by memory either. John searched online and found the realtor's name and phone number. The passenger's realtor friend paid for Uber so he could finally go home, largely thanks to John's out-of-the-box thinking and resourcefulness in finding a solution.
It was no surprise that John was one of the first to participate. He says one of the reasons the volunteers to help people feel comfortable in a new place, and at that time–assisting people in handling comfortable was so important. Since joining the program six years ago, he's volunteered more than 1,500 hours.
---