Attractions
Lessley Wood-Kentucky Artisan Distillery
Charles Nugent-Evan Williams
Patricia Fullen-Huber's Winery
Brent Gettelfinger-Angel's Envy
Allison Scheinost, CTA-American Printing House for the Blind
Elisha Shultz-Churchill Downs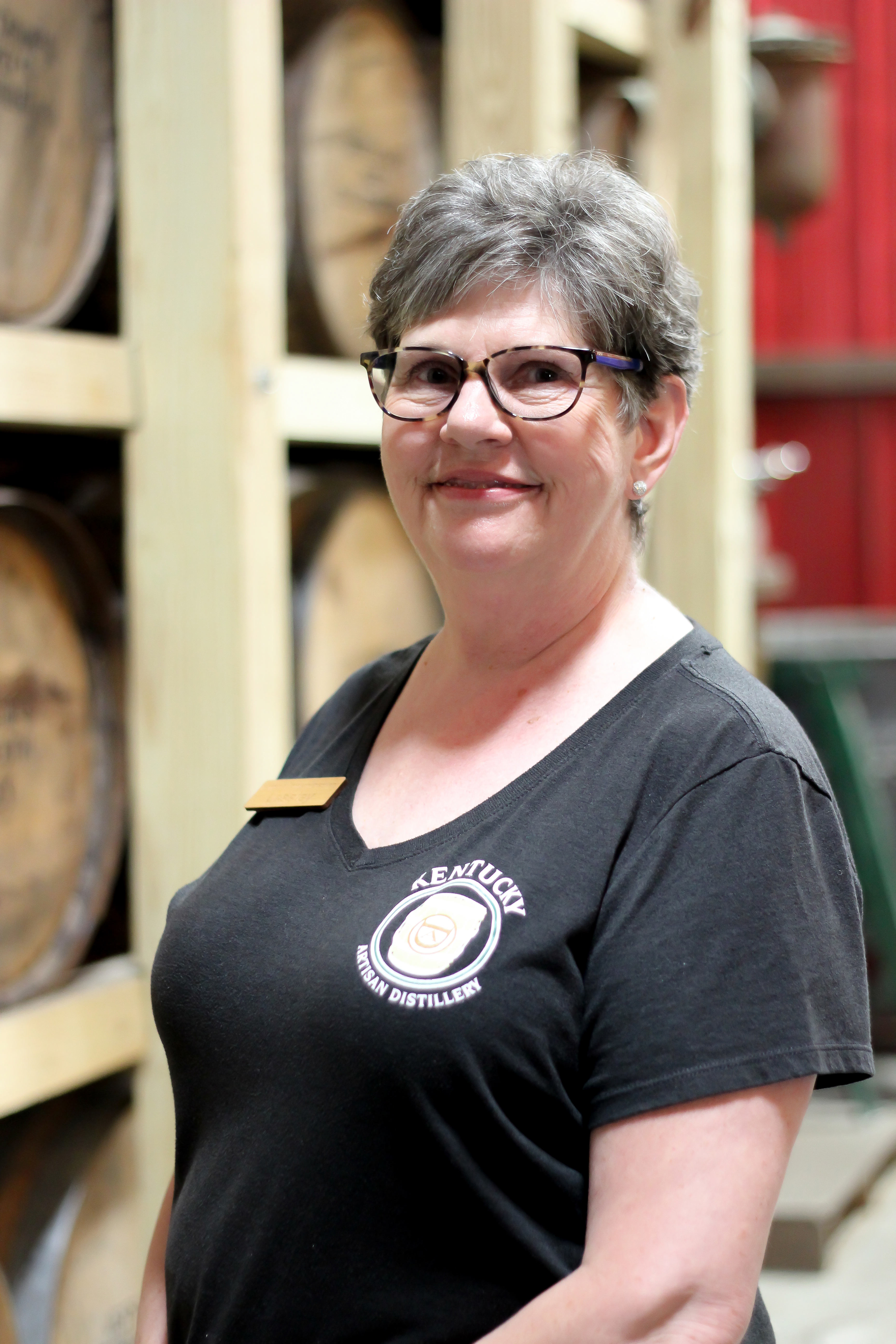 Lessley Wood
Tour Guide
Kentucky Artisan Distillery
While Lessley's 'job description' is to give tours and run the gift shop, she has taken on many projects outside of this. Countless times Lessley has stayed far after her scheduled shift to help other guides, who might be newer and need a little help, or just be there to be an 'extra body' to set up tasting, run the register, or just stock the shelves so that someone else doesn't have to. Being a tour guide, and being on your feet all day can be very tiring. But for this retired banker, she makes it look like a breeze. She never slows down, and never, never asks for recognition. She does this job purely because she loves it. She is an inspiration to everyone at KAD. She is the definition of amazing customer service, and KAD is a better place because of Lessley. She is a true gem, and represents all the good things that Kentucky has to offer our guests!
Vote Now!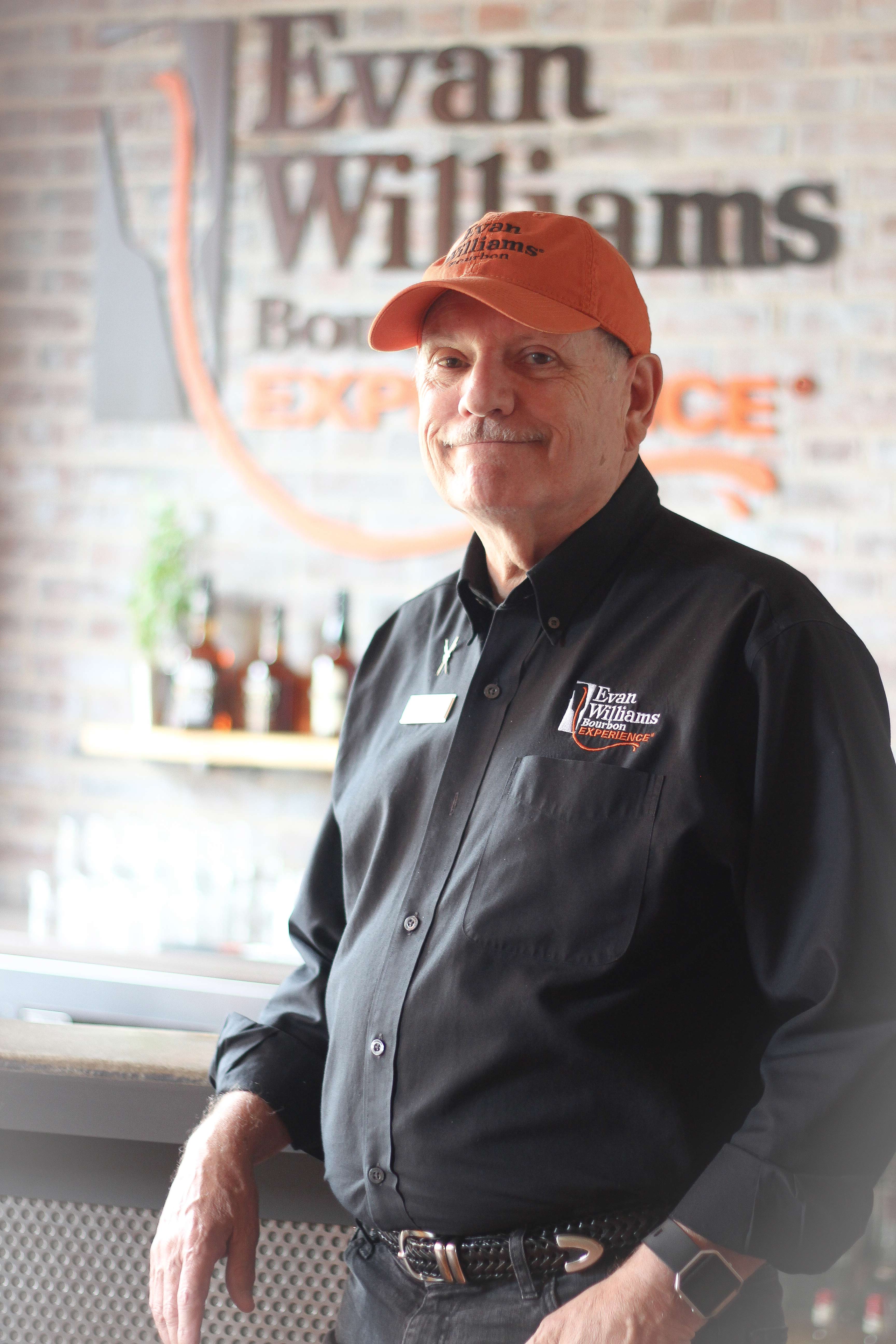 Charles Nugent
Bourbon Host
The Evan Williams Bourbon Experience
Charles Nugent's offical title is a Bourbon Host, however has also been trained as a barkeeper, ticketing agent, retail assistant, after hours tour host, etc. Charles explained his inclination was to be able to be a more effective team player by offering assistance to other areas. He brings his "A" game to every shift and every duty. Charles treats every situation that involves a guest as urgent and feels everyone should be greeted upon entering the facility whether they are there to participate in an educational tour, shop in retail, or just walked in to learn about what we offer. Charles has the philosophy of treat each person in line as if they are your ONLY customer for the day. I cannot brag enough on his customer service. Many days we struggle with being understaffed due to illness, vacation days, etc. and Charles is quick to step up to the plate to help motivate other teammates to handle additional duties to ensure our guests do not feel the lack of staffing during their experience. Charles is the first to speak up in team meetings to remind others that we are here to make sure all guests have an unmatched experience on the Bourbon Trail and that we are ambassadors of Evan Williams, Heaven Hill Distillery and the city of Louisville. I have never seen Charles shy away from any jobs, projects or team efforts. We are so blessed to have him as part of our team and Louisville is blessed to have a "Charles" who promotes the entire city of Louisville.
Vote Now!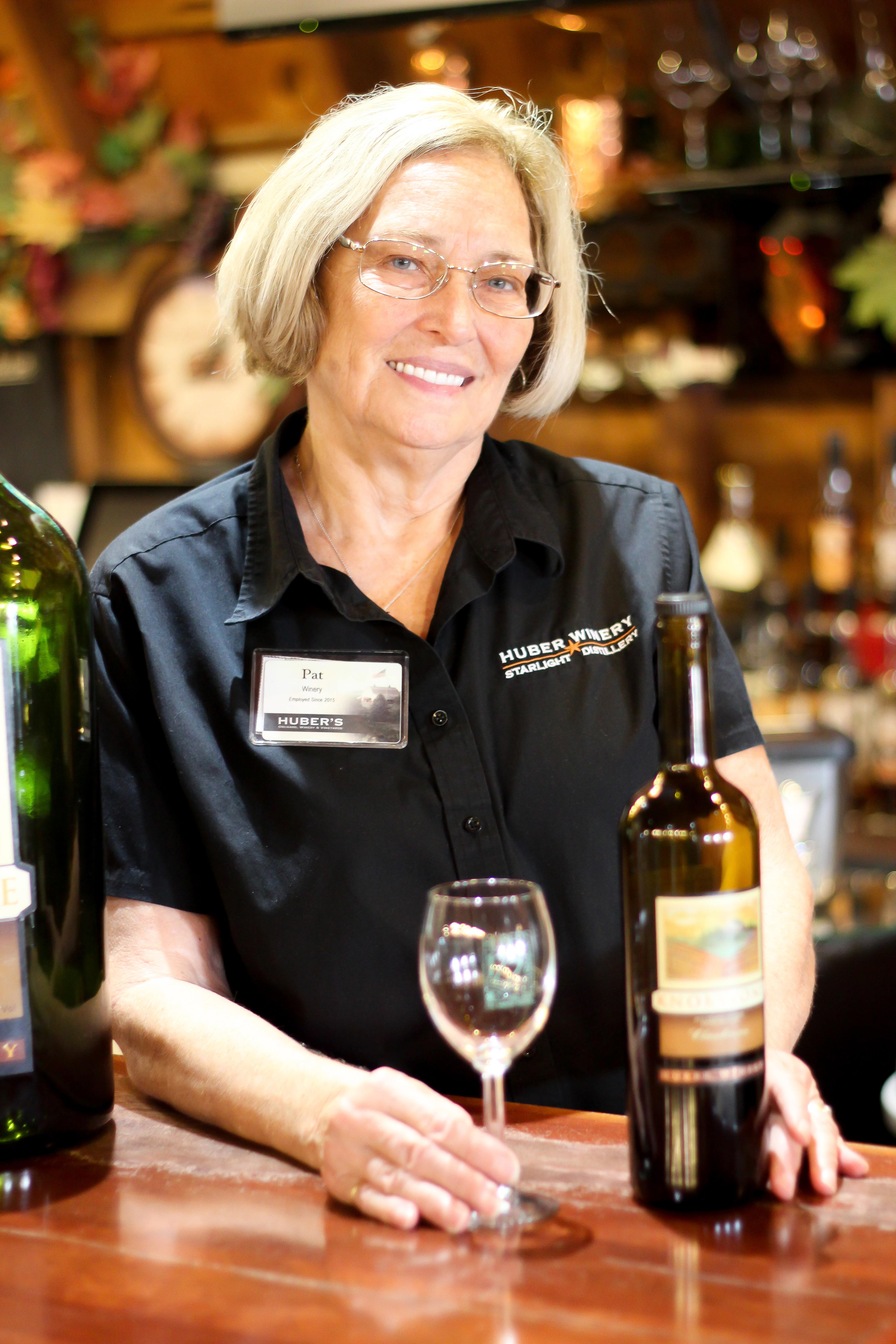 Patricia Fullen
Tasting Room Associate
Hubery Winery
Pat is always going above and beyond her normal job responsibilities and assisting other team members. We are a diversified company and within the tasting room we have many activities taking place beyond just the responsibilities of tasting. Pat will often go back to the Starlight Cafe kitchen and assist with making cheese trays or washing dishes. She's constantly volunteering to guide more tours because she loves the conversation with our guests. She is often a resource that other team members call upon to fill gaps in the schedule since she is newly retired from her full time position with a local law firm. Whatever the case might be, Pat is always ready, willing, and able to help when needed. She brings a smile to work everyday, gives 110%, and really, really, genuinely cares about our family and our brand. It's people like Pat that make working FUN!
Pat demonstrates extraordinary leadership skills every day. She volunteers to take on new tasks, she has a desire to learn, she helps to orient other tasting room associates with the company just to name a few. She leads tours, is always open to learning and challenging not only herself but the rest of the team. She never looks for credit but just wants the entire team to be in the spotlight. She is the caretaker and wants to ensure that everyone is taken care of and feels included. Our guests give Pat such amazing reviews. She's personable, approachable, down to earth, and just really someone that makes you feel like our destination is the right place for everyone!
Vote Now!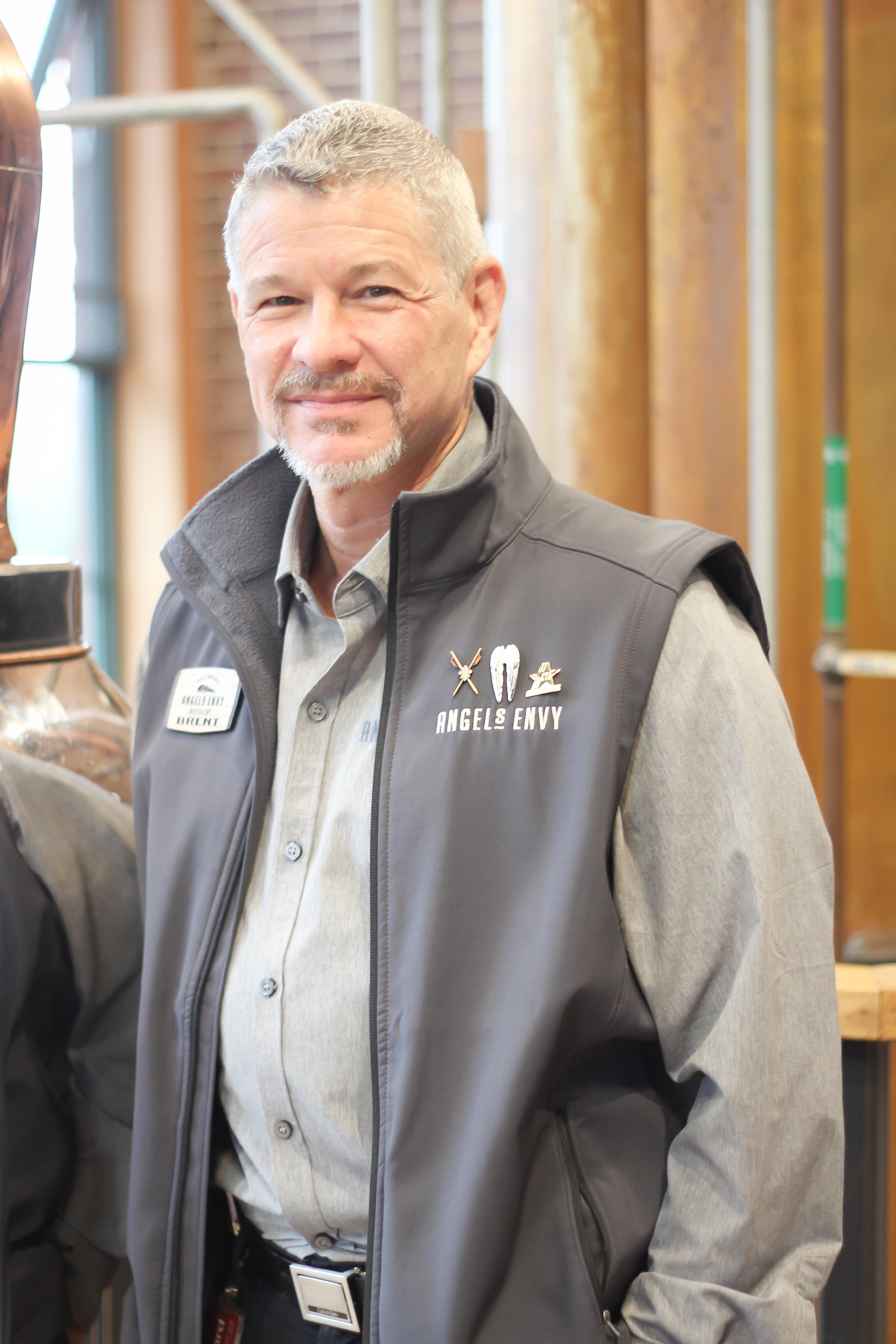 Brent Gettelfinger
Angel's Envy Distillery Guardian
Angel's Envy
Brent continues to go above and beyond each day with guests by inquiring where they are from and connecting with them in some way. Brent connects with the guests to create a personal connection and make their visit feel like they are the most important person on the tour. Brent is continuously providing suggestions and improvements for the guest experience by testing out a variety of new ideas. Brent has helped out during his time with Angel's Envy in multiple ways, one way is helping to train the new distillery tour guides. When new guides were hired, Brent met with them independently and gave them some suggestions, ways of working and talking points that work well for him. He wanted to give the new members tools to be a success without formally being asked to train them. As an actor, Brent Gettelfinger's unique talents have found a true home at the Angel's Envy Distillery. He has a gift for connecting personally with each guest on his tours, and tailoring his approach by quickly intuiting their bourbon knowledge levels. He entertains and educates guests whether it's their first bourbon distillery visit or if they're Kentucky Bourbon Trail veterans. His training and whiskey expertise are incredibly valuable, but it's Brent's kindness, grace and genuine warmth that our guests most often remember and comment upon in the many excellent reviews that they share. As an ambassador for Angel's Envy, The Kentucky Bourbon Trail and Louisville, we believe that Brent deserves to be considered for the honor of the Rose Award.
Vote Now!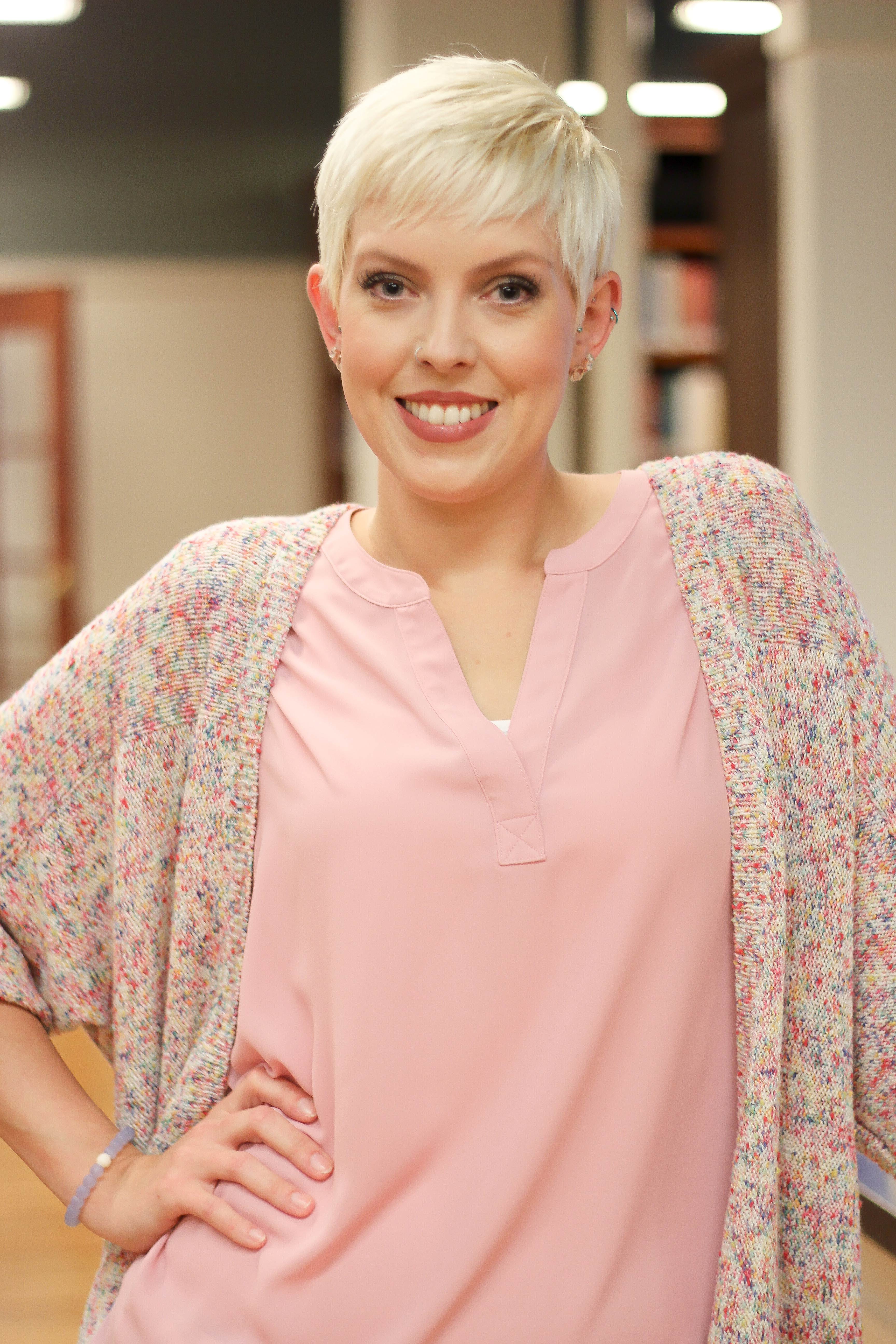 Allison Scheinost, CTA
Administrative Assistant and Tour Guide
American Printing House for the Blind
Allison goes above and beyond by welcoming people of all ages to APH with respect and a sincere interest in sharing our mission of making the world more accessible to everyone, including people with vision loss. Allison is a Certified Tourism Ambassador and carries the APH message out into the community as often as possible by representing APH at local events such as Convention and Visitors Bureau gatherings, Frankfort Avenue activities and the Kentucky State Fair. She is always professional, enthusiastic, and knowledgeable about how people who are blind and visually impaired learn and how they function independently in the world. When Allison was hired, her job description did not include much in the way of community outreach effort. She took it upon herself to earn her Certified Tourism Ambassador designation and now takes every opportunity to reach out into the Metro Louisville. During the Frankfort Avenue Easter Parade, Allison helped put together APH's float and brought her two young sons to participate and distribute candy along the parade route. As always, she represented APH and our local community in a fun, professional way. She has also taken it upon herself to learn braille - not an easy task - so that she can better understand the population we serve, and she can prepare accessible documents for people with vision loss. Allison makes us very proud and we are fortunate to call her an APH team member.
Vote Now!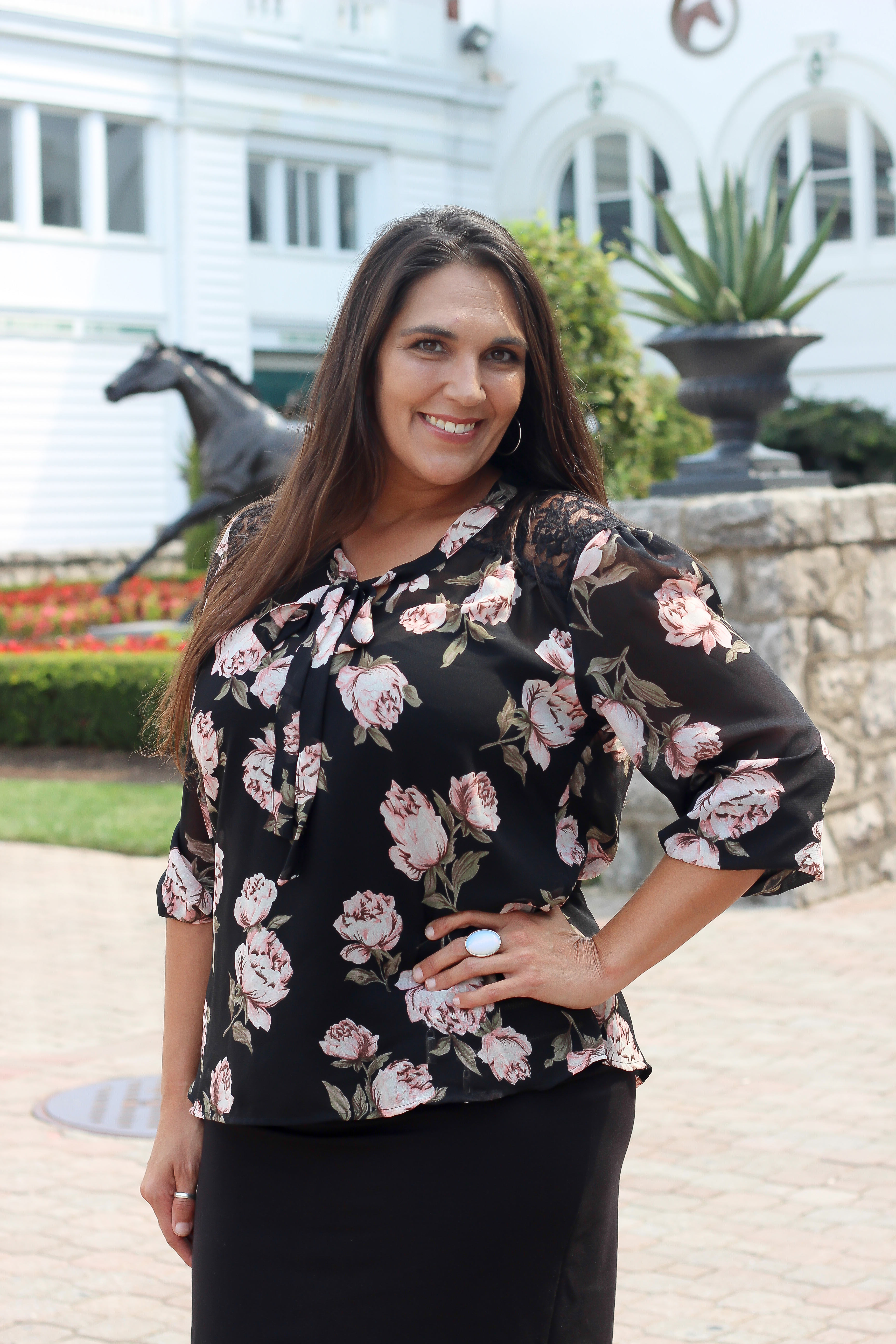 Elisha Shultz
Guest Services
Churchill Downs
Elisha has a gift of high intelligence, energy and positive attitude. She is one of the first people you see at Churchill Downs in the Main lobby, the person who answers the phone, or replies to your email for Guest Services. Her knowledge of Churchill Downs and how she can help you is impressive. Elisha goes above and beyond to help everyone. This includes tourists, vendors, trainers, jockeys, new employees and other co-workers. Her positive attitude makes everyone know that she cares and her goal is to make your visit the best it can be. She will be the first to help others even if it's not her responsibility. After this years Kentucky Derby a person who lost a special ring contacted Elisha. No ring was turned in to lost and found, but Elisha invited the customer back to Churchill Downs to look for the ring in the infield. This year many inches of rain consumed Churchill Downs on Derby Day. Elisha went above and beyond handing out free ponchos and helped people on the phone who need assistance or guidance due to the weather. There were many changes at Churchill Downs this year including parking. She helped part time employees quickly learn the system and was always there for them. If Elisha doesn't have the answers, she will find them and follow up with you. If you need directions she will give them to you and she will even take you where you need to be. She stays consistently calm, pleasant, enthusiastic and professional. Elisha is a Rose at Churchill Downs.
Vote Now!
---