Attractions
Julie Mayfield – Angel's Envy Distillery
Stephen Yates – Frazier History Museum
Tina Coomer – Derby City Gaming
Doris Brewer – Huber's Orchard & Winery
Sarah Smith – Old Forester Distilling Co.
Doug Wilson--Bernheim Arboretum and Research Forest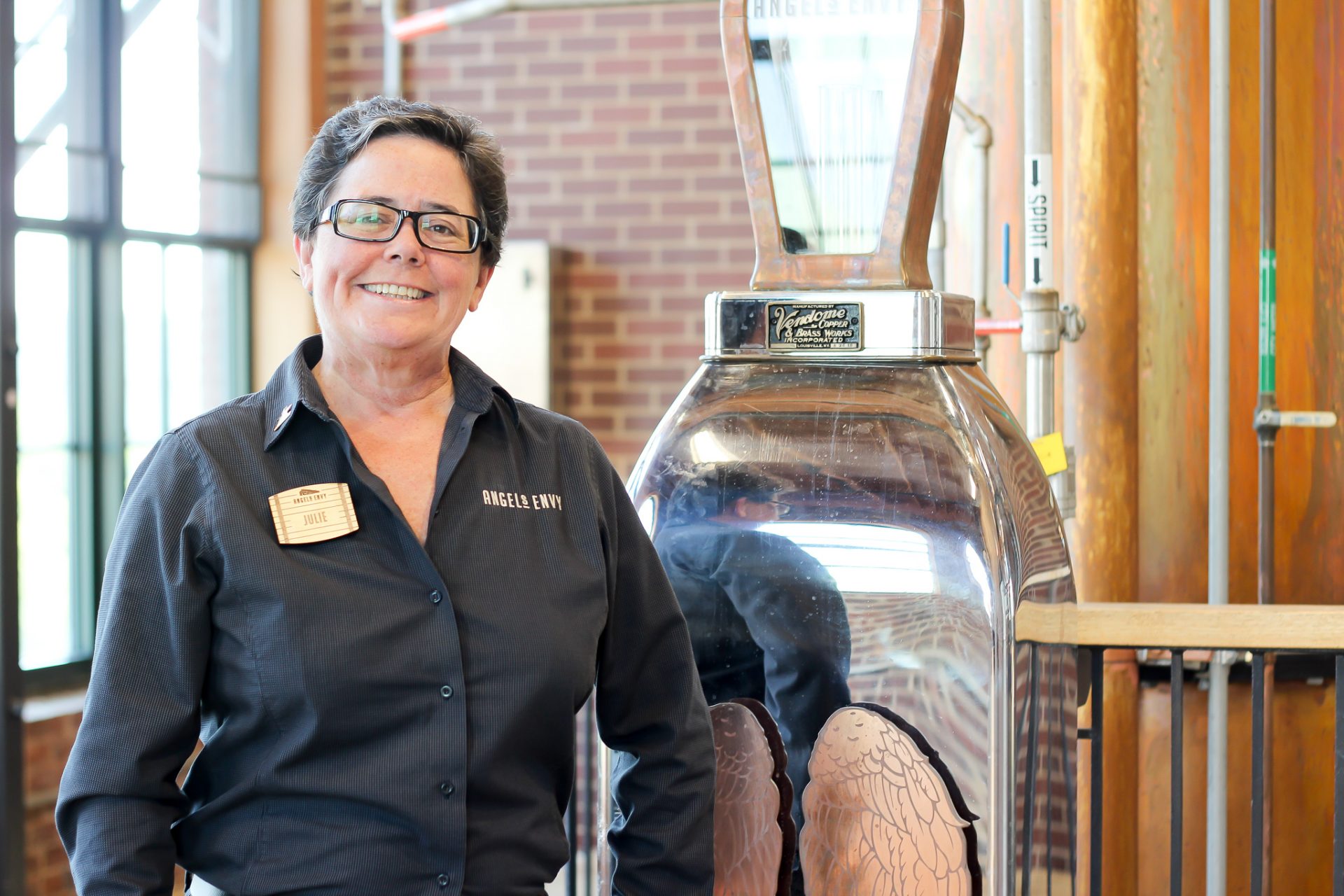 Julie Mayfield
Angel's Envy Distillery
Julie Mayfield is living proof that it's never too late to find your true calling in life. An administrative professional with over 40 years of experience, she joined Angel's Envy as a Distillery Guardian in 2017, and has since managed to charm and delight every one of her tour groups. Her wit, warmth, and whiskey knowledge are frequently remarked upon on Yelp and TripAdvisor, and she possesses a natural confidence that makes it seem as though she's been doing this job her entire life. She has a natural ease with large groups, and a genuine knack for making guests feel right at home in our distillery. While her industry expertise is undeniable, her warmth, humor, and kindness are often what guests remember, and for that reason, we believe that Julie Mayfield deserves your consideration for the honor of the Rose Award.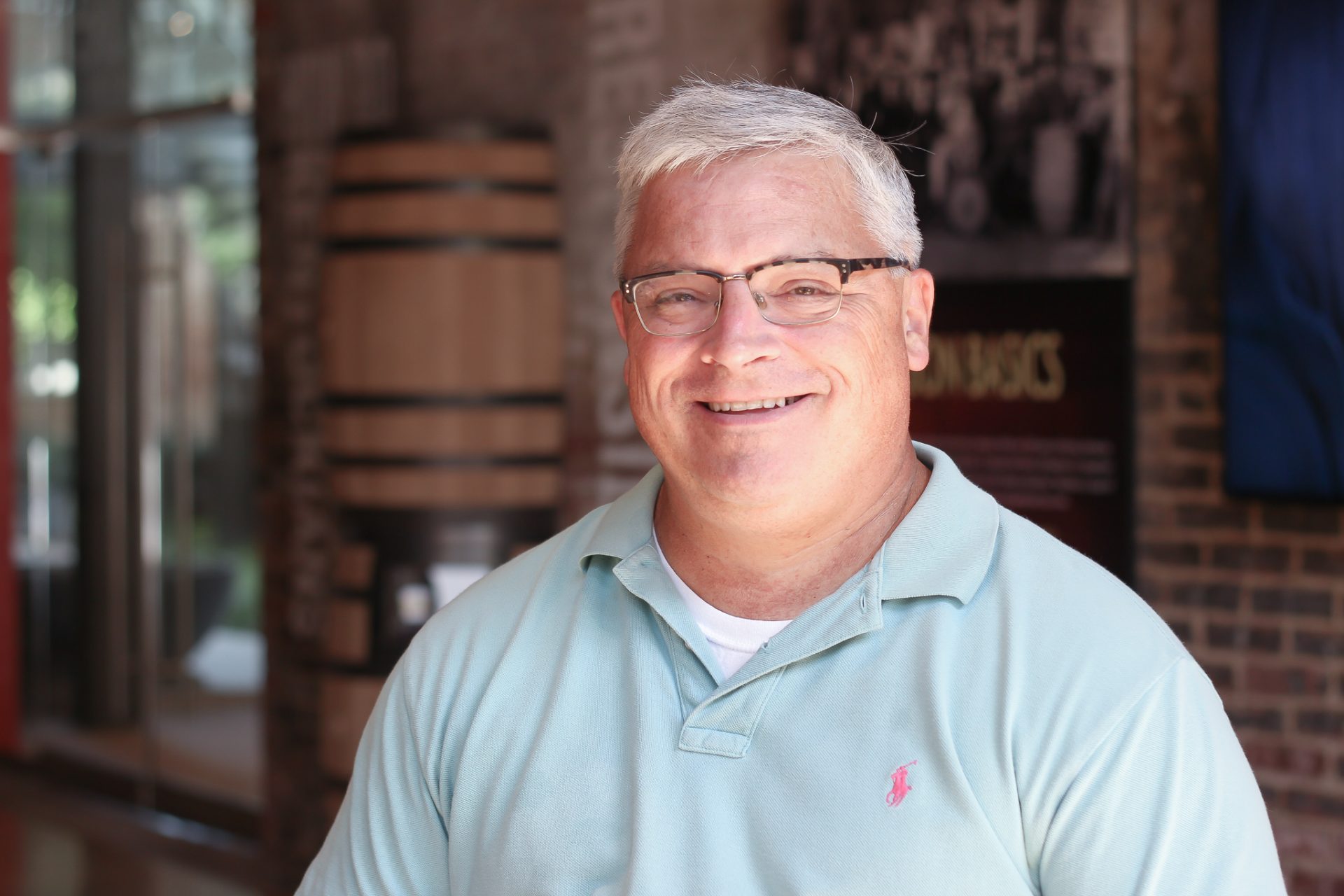 Stephen Yates
Frazier History Museum
Stephen consistently answers the call when a need arises for a positive person to represent the Frazier both at the museum and in the community. He's an outstanding and engaged tour guide and goes out of his way to serve his groups and the groups who come to the Frazier through development, education, facility rentals or marketing. Stephen recently spearheaded the Frazier's new Farm Fresh Friday Farmer's Market capitalizing on his personal contacts from outside of the Frazier to ensure a successful inaugural market. He took the lead in planning and followed through with hands-on set up and tear down. Whether it's at a trade show, a fair, or a Louisville tourism initiative, Stephen is an outstanding ambassador for the city of Louisville and the state of Kentucky. He is proud to be a part of the work going on here at the Frazier and represents the museum with enthusiasm and positive energy.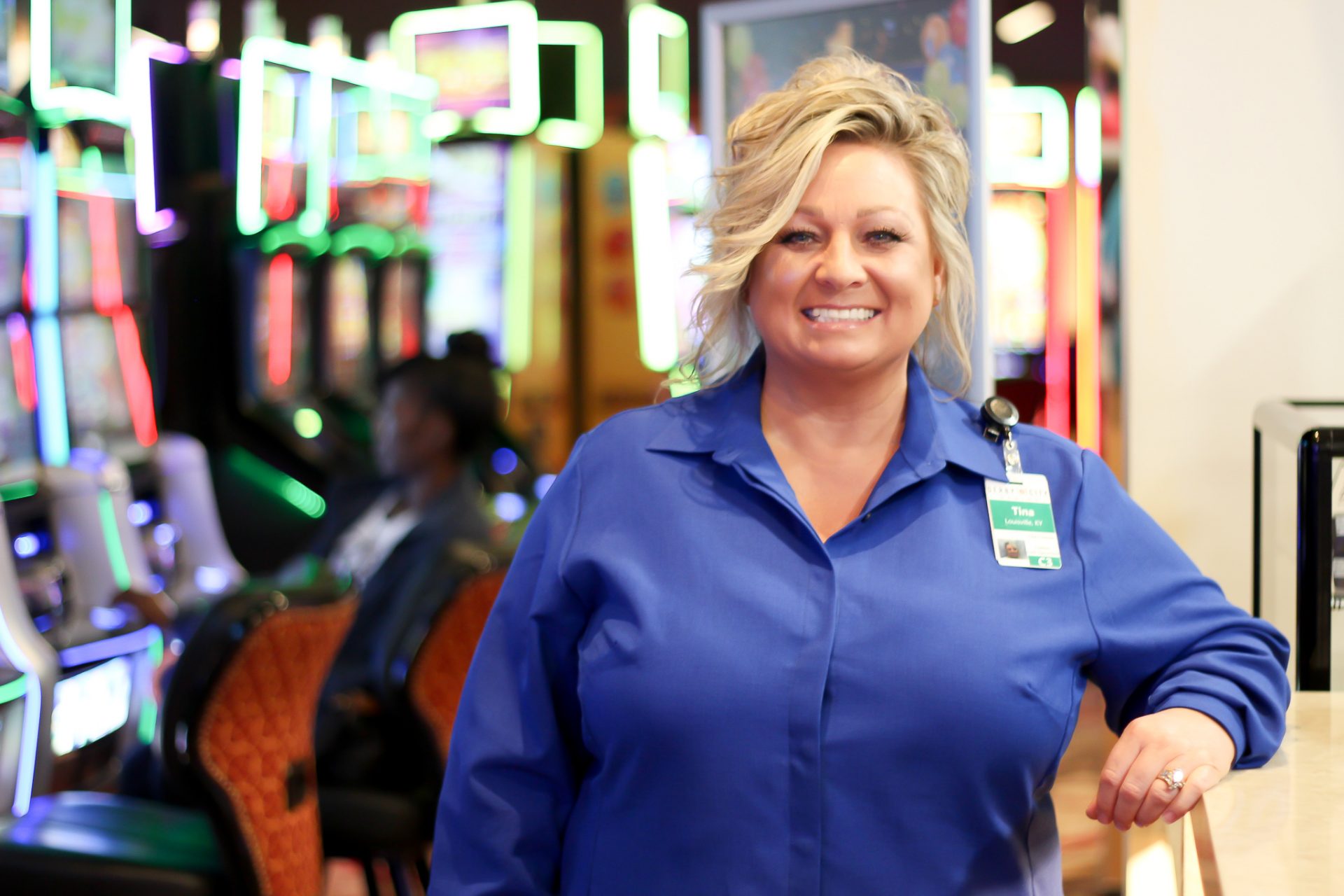 Tina Coomer
Derby City Gaming
Tina presents a teamwork attitude on every shift. She pushes the team to go above and beyond using a "lead by example" attitude – by not just being a co-worker, but a friend to all she is around. As a trainer of new cashiers and setting expectations, she sets the pace within the department & teaches new cashiers the importance of making it right for the guest to always be our #1 priority. When a first-time guest interacts with Tina and experiences her welcoming demeanor and positive attitude, we know we've made the kind of favorable first impression that will keep that guest coming back which is ultimately what it's all about. We are fortunate to have Tina as the face of our facility; she is the best possible ambassador any business could hope for.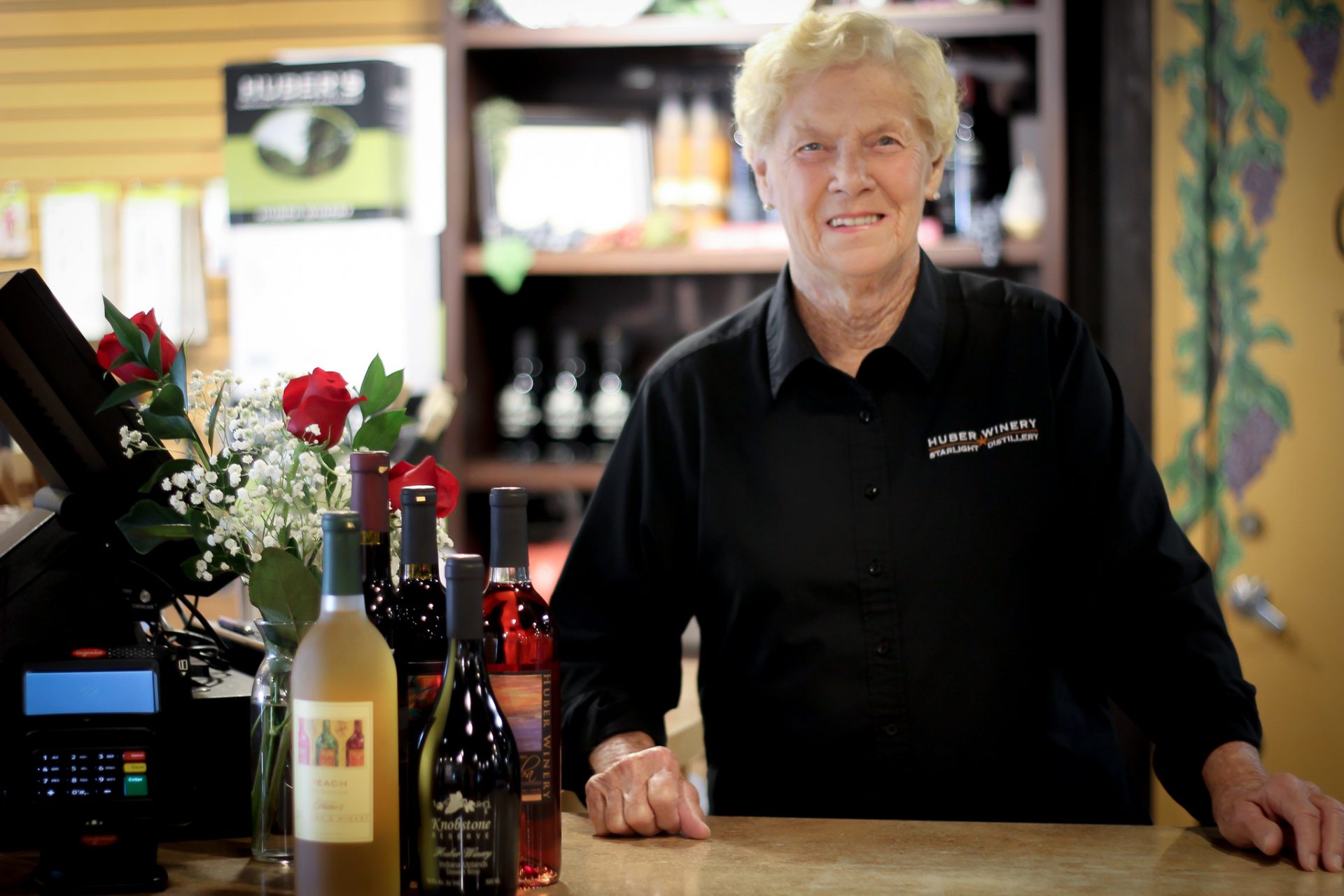 Doris Brewer
Huber's Orchard & Winery
As our longest standing (quite literally standing!) Winery Retail Cashier, Doris has gone above and beyond so frequently that doing extra has become her new normal. Whether it is creating sangria packages in her downtime at the register, organizing shelves of decor in the gift shop, or selling those last few bottles of wine, Doris is always getting something done. She gives you a smile the second she sees you, asks about your family, has a hug or pat on the back for anyone who needs it, always remembers your birthday, and in general makes the atmosphere more pleasant. Despite the challenges of standing for long hours in front of a register, Doris never misses a weekend, and can be counted on to come in when called to cover a shift when necessary. Her commitment to the customer and to the Huber family are obvious to anyone who sees her, and her spirit is absolutely contagious! Despite having no formal customer service training, Doris is the embodiment of a retail ambassador. There is something about the ease with which she handles customers - a perfect combination of efficient no-nonsense and warm affability - that inspires and cheers other staff members and customers alike. We could never say enough about how inadequately the title "Winery Retail Cashier" describes Doris. She is truly that rare breed of individual who takes pride not only in doing her job, but in contributing to the lives of her fellow employees and our customers. She is mom and grandma to all, and you would be hard-pressed to find a visitor to the Farm who doesn't know or remember her.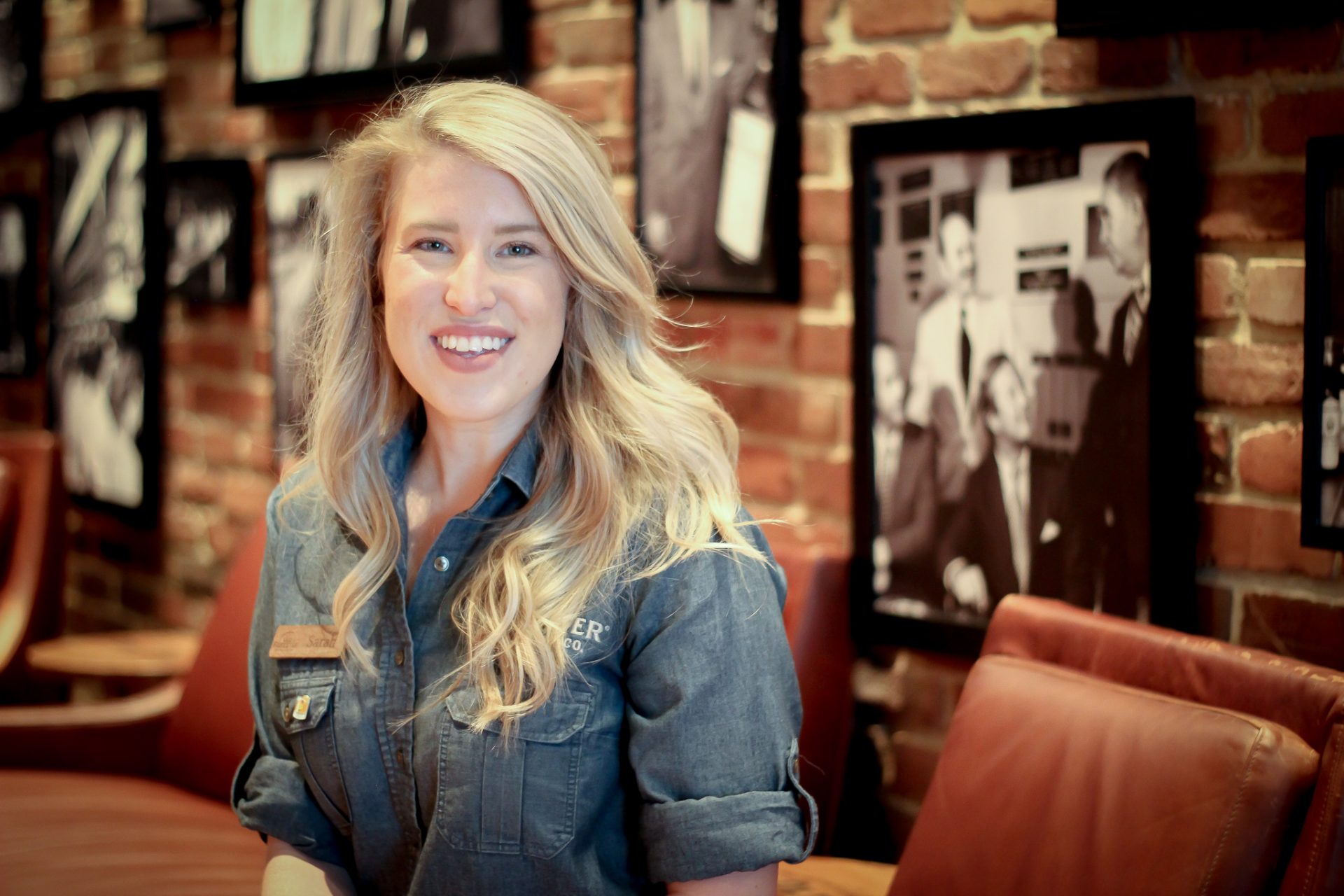 Sarah Smith
Old Forester Distilling Co.
In her role as a Whiskey Experience Team member, Sarah serves as a Tour Guide, works the Front Desk, and aids with set-up and tear-down of the tasting rooms. However, in her free time and between tours, she worked to develop detailed training materials to help educate the team and to facilitate the training of new guides. Sarah is proactive and continually looks for ways to help improve our training process and to ensure our staff have all the information needed to succeed. She is reliable, professional, team oriented, intelligent, guest focused, positive and has an enthusiasm and an energy that can lift an entire team. She is charming and engaging in her interactions and this creates a fun and lighthearted atmosphere for both staff and guests. From the moment Sarah was hired, her work ethic, her positivity, her enthusiasm, and her team first attitude set the standard for the quality and caliber person Brown-Forman wanted representing and telling the story of Old Forester. As a tour guide, Sarah is knowledgeable, engaging and fun. When working Guest Services, Sarah is the first to greet guests as they walk in the door and her ability to remain calm and focused during times of chaos, put her at the center terminal every Saturday. When working in the tasting room as part of her Tour Operations Assistant responsibilities, she effectively and efficiently directs the team to ensure the tasting rooms are set on time and without error. Her positivity, enthusiasm, energy, and willingness to do whatever it takes to make the team succeed and the guest experience more memorable, push all of Old Forester to be better.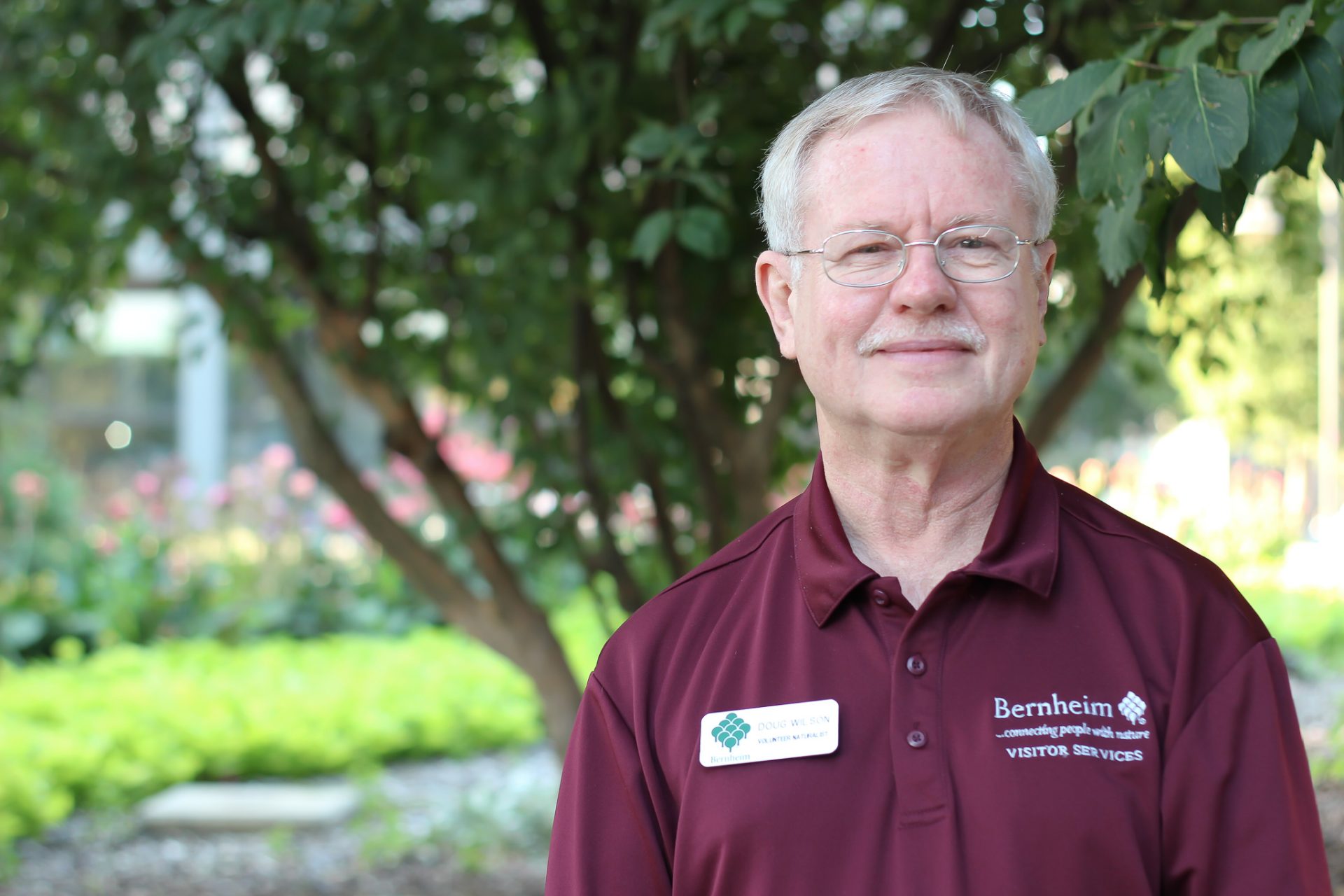 Doug Wilson
Bernheim Arboretum and Research Forest
Doug is such a pleasure to work with. He has been such a dependable and thoughtful part of our team and he treats each visitor as if they are the most important interaction of the day. He truly loves these interactions, tailoring his message to each visitor, listening and trying to fulfill what they need from the conversation. Doug brings a joy to Bernheim that would be greatly missed in his absence. He has instituted our I-Naturalist program, leading the charge with citizen science and species documentation at Bernheim. He has been an invaluable ambassador to our Forest Giants this year, not only helping with the build project, but has jumped in as the storyteller, protector, and caretaker for our Forest friends! Doug has led many Naturalist training programs in I-Naturalist to help our volunteers to map and share observations of biodiversity in our area. He has put this program together for our organization and has led this project from its inception. Doug is also an integral part in the construction and continued success of our Forest Giants. He has been very involved in subsequent art projects at Bernheim with our Artists in Residence. In addition to all of this, he frequently can be found at Bernheim taking pictures for social media, chatting with visitors, and helping whenever and wherever he sees a need. He has been a familiar and dependable face at all our special events. His work has impacted a great deal of Bernheim staff, visitors, and fellow volunteers.