Attractions
Angelique X Stacy – Louisville Historic Tours
Linda Herron – Churchill Downs
Rick O'Daniel-Munger – Angel's Envy
Bob DiPasquale – Kentucky Derby Museum
Sarah Moran – Evan Williams Bourbon Experience
Kadie Engstrom – Belle of Louisville Riverboats
Rose Award Voting will begin at 12:01 am on September 22nd and end on September 30th at midnight on louisvilleroseawards.com.
Only one vote in each of the 11 categories will be counted from an individual email address.
Please share on your social media, louisvilleroseawards.com, and encourage your family & to read about these inspiring finalists and vote!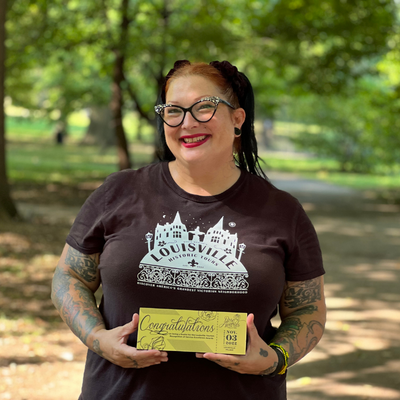 Angelique X Stacy
Tour Guide
Louisville Historic Tours
Not only does Angelique provide her guests with an excellent and entertaining experience during her guided tours, she often goes above and beyond her duties as a tour guide. She not only makes recommendations for other things to do in the city and places to eat and stay, she often provides transportation to her guests on her own time so they don't have to wait around after the tour for taxis and Ubers, which can sometimes be tardy in their arrival. If, for example, a party is too large for her to transport back to their downtown hotel herself, Angelique will wait around with them until their transportation arrives, ensuring their return to their lodgings. Her enthusiasm is contagious, and visitors always comment on her positivity and forward-thinking. She consistently brings in fantastic reviews for Louisville Historic Tours.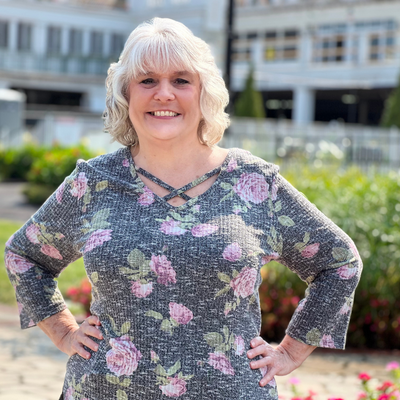 Linda Herron
Ticket Sales Account Executive
Churchill Downs Racetrack
Going "above and beyond" is something she does daily. She is known almost famously around Churchill Downs as Linda in Ticket Sales or the Queen on our staff. She used to have a counterpart who recently retired by the name of Linda, but the two of them have maintained and led our front-line ticket sales team for many years. This past year she was the internal Track Star and won an award at the company holiday meetings. Linda is always the person we choose to have the best experience with any of our customers. She also put in well over 250+ extra hours this past year for Derby Week in her 27th year with the company. It is unbelievable the work ethic she brings in daily. Every single member of our staff sings her praises for the attitude and effort she brings consistently to work.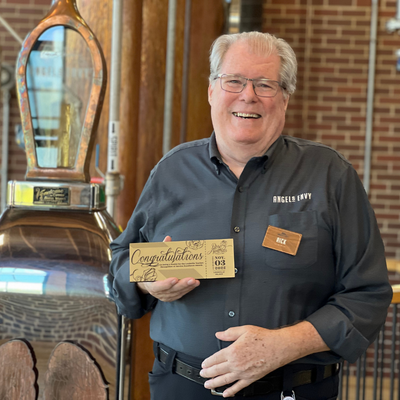 Rick O'Daniel-Munger
Distillery Guardian
Angel's Envy
The guy gives the best tours around. But honestly, providing a great tour about something you enjoy and your guests love is not hard. But this award isn't solely about who gives the best tours, because there are all sorts of fantastic tours. The stuff Rick does that makes him deserving of acknowledgment has little to do with the nuts and bolts of the tour. It has little to do with bourbon or a passion for bourbon. The thing that makes Rick singularly unique is his passion for decency- every day, in an unforgiving, unflinching, exhausting way of life. At 75 years old, with more replacement body parts than came original on the model, the guy works harder and happier than anyone else we have. We are far luckier to have Rick than he is to have us.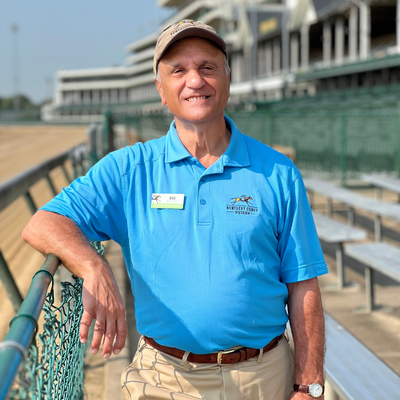 Bob DiPasquale
Tour Guide
KY Derby Museum
Bob is a retired schoolteacher and is a fantastic tour guide. He has a great voice and is a hit on tours. He has an excellent northeast accent and cuts up with our guests who also share his New York/Jersey/Philly area dialect. He has a nickname amongst other tour guides - Radio Bob because they always have to "radio Bob" on the walkie-talkie to corral him back from a tour. He is so engrossed in sharing information on his tours and making them unique that he almost always runs over the allotted time! (Guests get their bang for their buck with Bob's tours!)
He is upbeat, positive, and friendly and genuinely wants to know how his co-workers are doing. He brings smiles and laughter to everyone who works with him. We've never seen him upset or unpleasant with anyone. He is also a Veteran!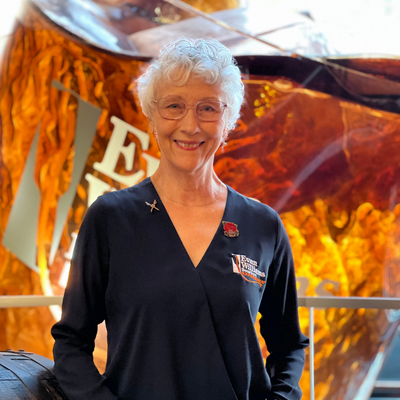 Sarah Moran
Tour Guide
Evan Williams Bourbon Experience
Sarah always goes above and beyond and never complains. She diligently ensures that every guest who walks through our doors has everything they need for an enjoyable experience. She always shows up to work with a great attitude and is willing to do whatever it takes to get the job done. Sarah works full-time as a French teacher at KCD and works at the Evan Williams Bourbon Experience on the weekends. She provides a great customer experience for everyone but lights up with our foreign, French-speaking guests. It is great to see the look of delight on the guest's faces when they have someone in Kentucky speak to them in fluent French. Sarah is an absolute delight to work with! She never complains and will take on any role. Her versatility makes running the Evan Williams Bourbon Experience on the weekends much easier! She is an asset that we would love to have recognized.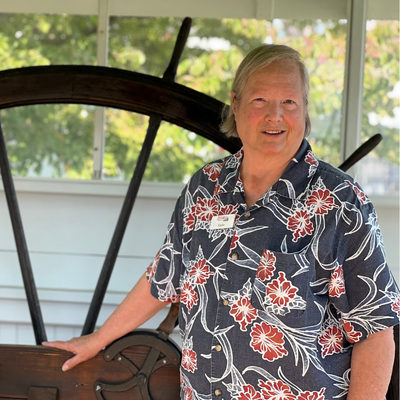 Kadie Engstrom
Historian
Belle of Louisville Riverboats
Kadie is always willing to help out customers and crew members. She not only answers someone's questions but also provides excellent information and assistance. She also volunteers at the Howard Steamboat Museum and can tell you anything and everything about our River history. Kadie has done just about every job at the Belle. She is very competent and does each task with style and grace. She is a definite asset at the Belle of Louisville. Kadie is what we all aspire to be in the Hospitality Industry. She is the Real Deal!
---