Behind The Scenes - Accommodations, Attractions & Venues
Alyssa Massey – Kentucky Kingdom & Hurricane Bay
Raymond Crutcher — KICC
William Ferguson – Springhill Suites Louisville Downtown
Vickie Weathers – Galt House Hotel
Patrick Rhodes – Seelbach Hilton
Elba Santiago - Hilton Garden Inn/Louisville Airport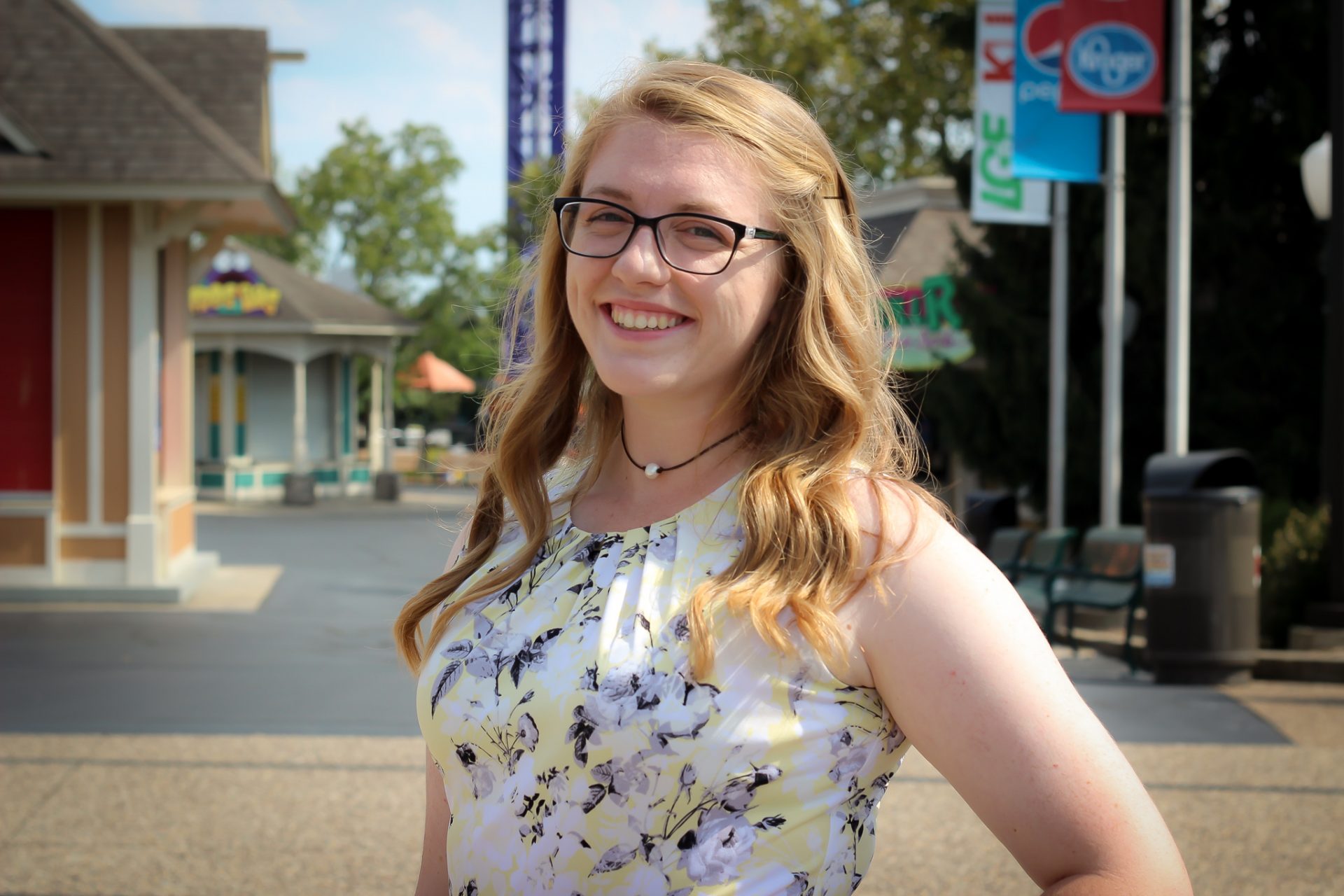 Alyssa Massey
Kentucky Kingdom & Hurricane Bay
Ally can be seen leaping highly above and beyond what is expected of her daily. She insures each of her team members know everything expected of them by constantly working with them. She is a very understanding supervisor and has the upmost respect from every one of her team members. One day, a team member encountered an upset guest and was struggling with the situation. Ally noticed from afar and approached the two, knowing she was stepping into a confrontational situation. She successfully gauged the conversation with her strong service recovery skills and care for each individual. Ally sympathized with the upset guest and went above and beyond by showing her concern for the situation, contacted proper personal, took notes of the issue, and concluded the conversation on a positive note with the guest. Ally then took time with the distraught team member to further de-escalate the situation and coach him on how to handle similar situations in the future. Ally continues to surprise the staff daily with her level of detail, innovation, care, and leadership in the three seasons she has spent working at Kentucky Kingdom. Ally is a dedicated, intelligent, kind young adult whom I am thrilled to have on my team. Her leadership skills and level of maturity, dedication, passion, and knowledge of the industry have made her an outstanding supervisor. She has not only a fantastic work ethic, but also a great sense of care for every individual as she will do everything she can to help someone.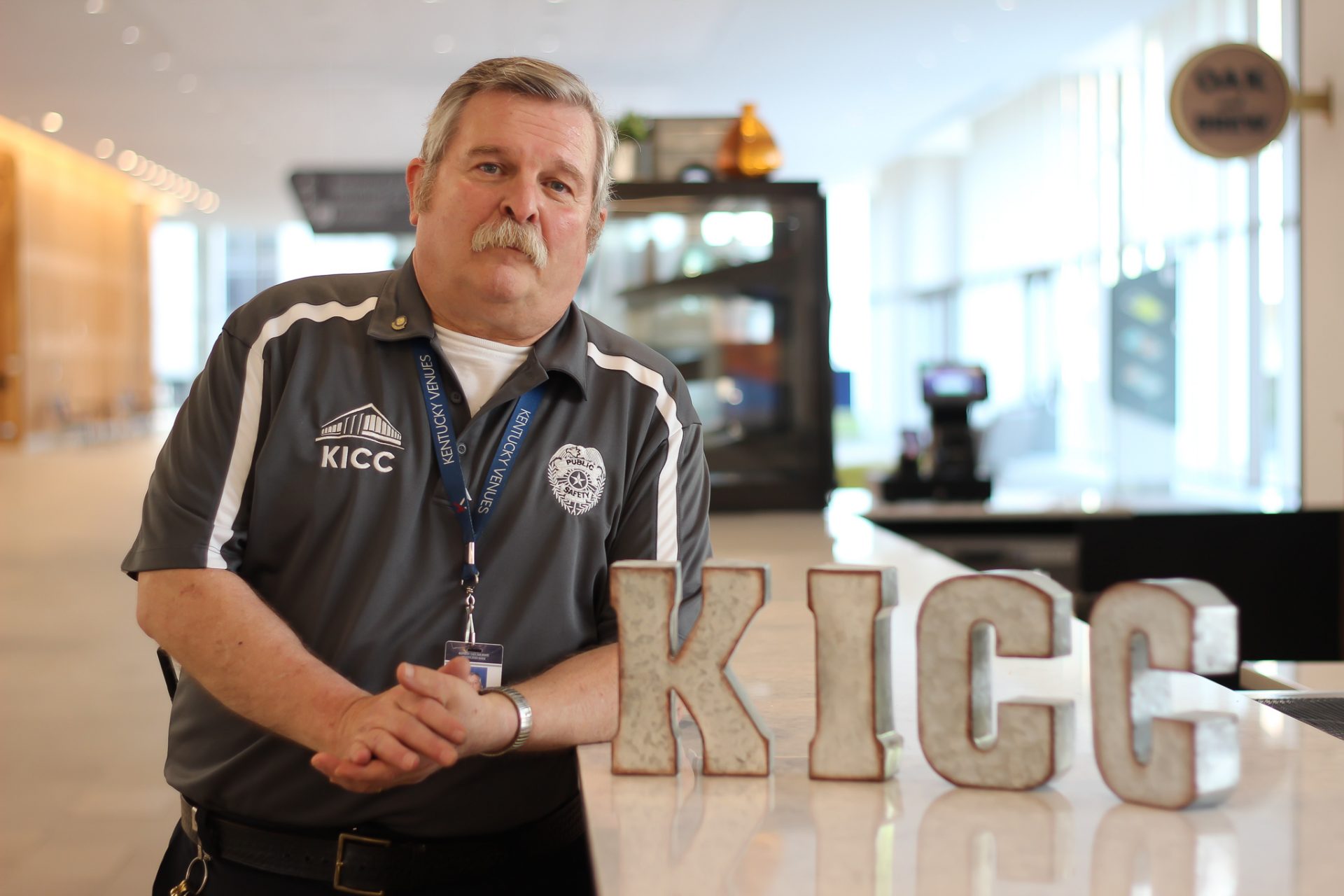 Raymond Crutcher
KICC
Raymond Crutcher is a 25-year state employee and spent the last 15 years working for KICC. He was well known to me in my prior career in police command in downtown Louisville for his reliability and ability to handle issues and concerns affecting the Convention Center. Mr. Crutcher is a stalwart employee focused much more than just working in the convention center public safety department. Raymond has worked serving the convention industry for years and is time-tested and proven in providing quality customer service to guests and clients of the convention center. His nomination does not come from a single incident, but more profoundly comes from serving years with a positive attitude and the willingness to accommodate to provide a safe and secure environment to our city's guests. Raymond often gets called to assist with client concerns and is always willing to go the extra mile to attend to the needs of any given show or client. I have never known him to call in and more importantly he has always been willing to work a schedule at a moment's notice that attend to clients ever-changing demands. His work and constant dedication to the industry is second to none. Raymond is the epitome of reliability and service mindedness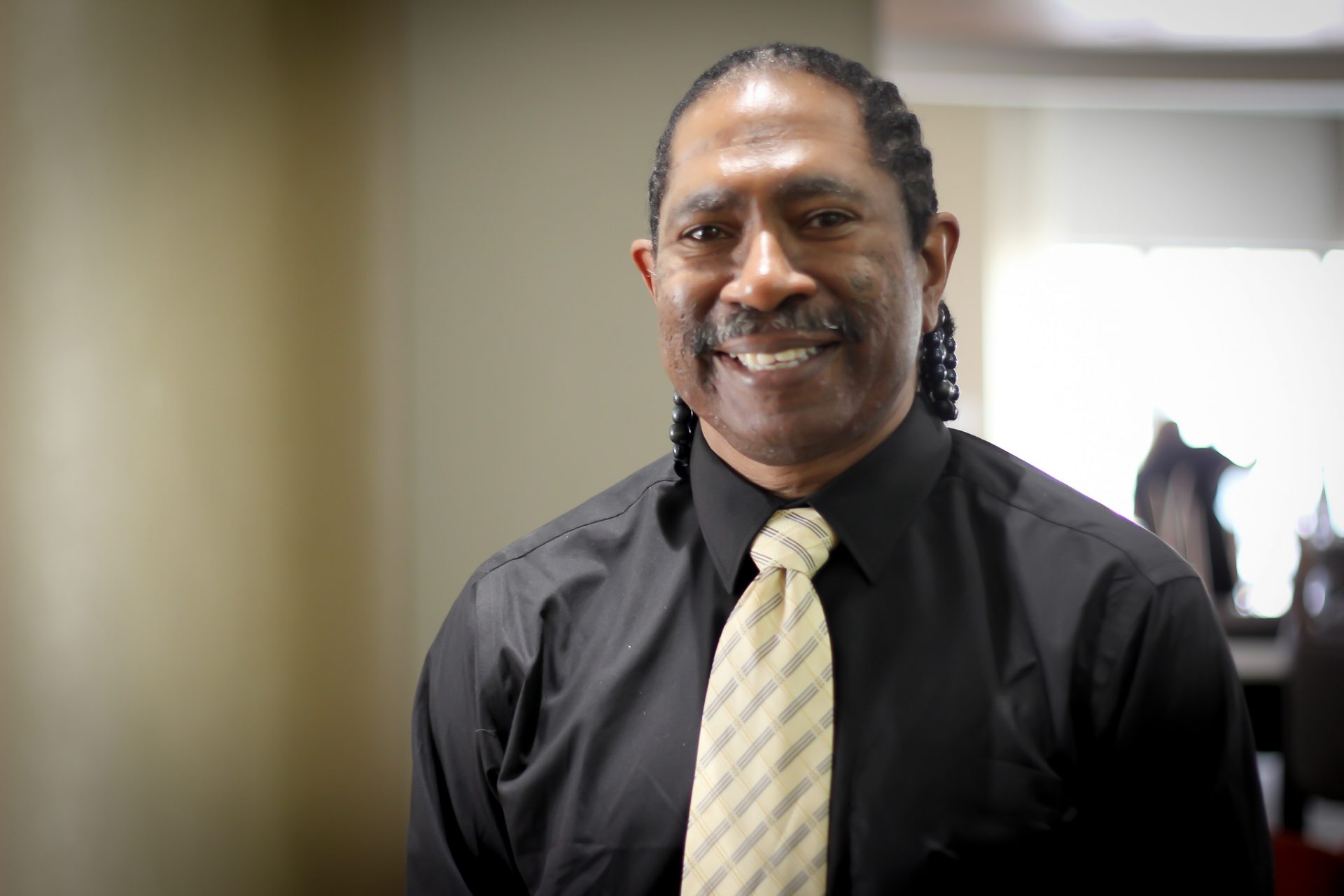 William Ferguson
Springhill Suites Louisville Downtown
William Ferguson has been an instrumental member of the "two-pack" team for over 7 years now! He is the lead houseman in our housekeeping department and displays a true servant heart every day. He is also the go-to person when a room needs to be cleaned late at night, if the breakfast team needs assistance, or if special projects need to be completed. When we think of "Fergie" we think of the words dedicated, committed, caring, and thorough. There isn't a day that Fergie isn't smiling and happy to see everyone! He works so hard each day and puts so much effort into his work. He will go out of his way to do more for the guests and staff. We have so many guests tell us every day how helpful and kind he was with their requests. He jumps at every opportunity to learn and grow as well, which is truly wonderful to see. The team knows that when Fergie is working, it's going to be a productive, efficient, and fun night. At the end of last year Fergie was in a car accident on his way to work and his car was totaled. Instead of going to the Emergency Room to get checked out, he left his car on the side of the road and asked the police officer for a ride to work. He didn't tell anyone he was sore and in pain. He worked quietly, making sure every special project was done to perfection. When one of the managers noticed he was moving a little slower, she inquired why. He informed her that "he'd been in a car accident, but his presence at work was more important to him, because he was being relied on by his fellow team members. He couldn't let them down." Fergie is not just an associate to us, he is family. He has been chosen as an "Associate of the Month" every year he has been here, he cares about his job, about his coworkers and his leaders. The things he does daily you can't teach; he does what he loves and that is taking care of people.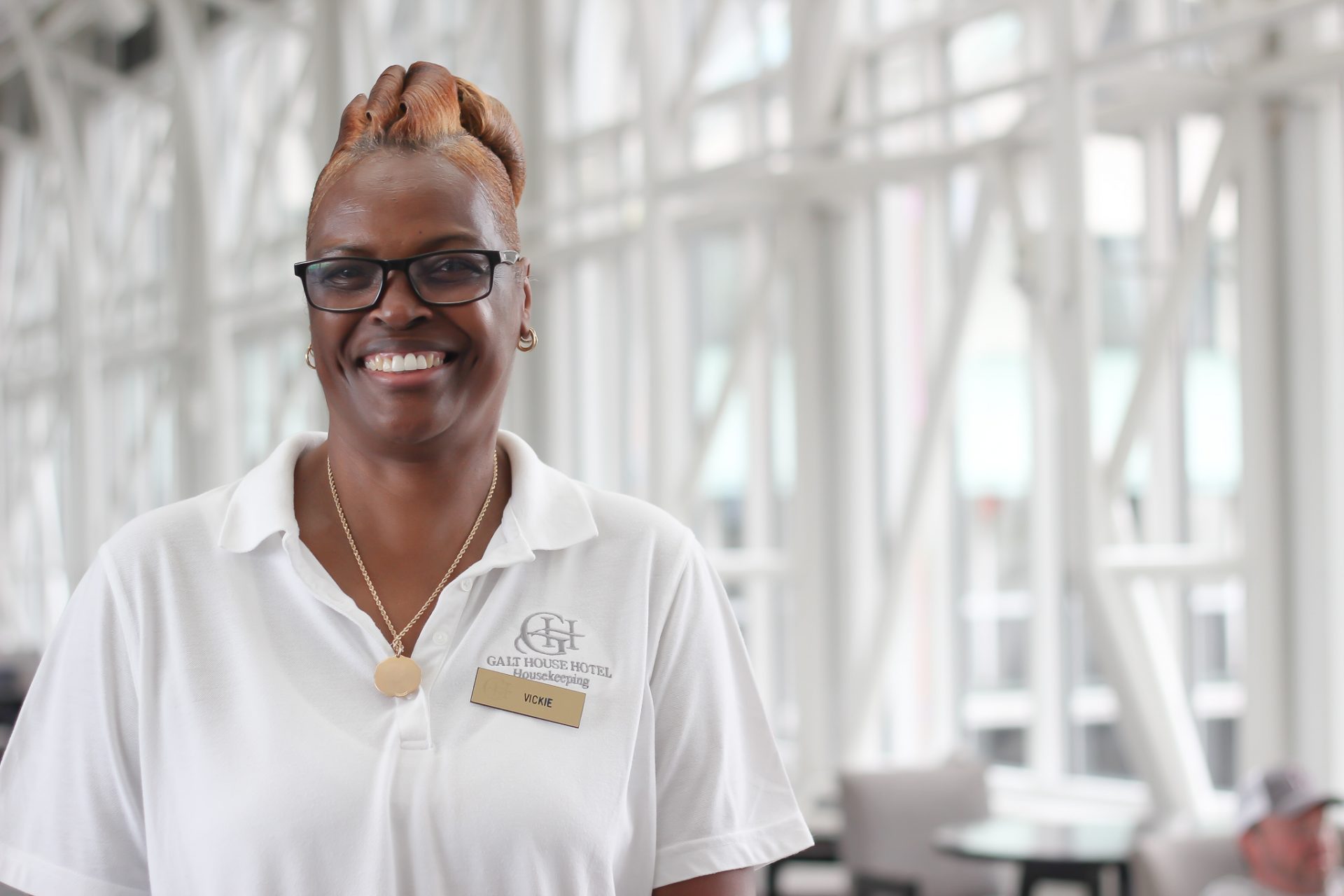 Vickie Weathers
Galt House Hotel
Vickie has been employed at the Galt house Hotel in the Housekeeping / Laundry Department since April 1, 1980. Vickie has been a hospitality ambassador for 39 years and she started her career at one of Louisville's hotels by the airport. She is reliable, a team player, respected, and a true leader among her peers. Every morning Vickie takes on the task to hand out the guest room supplies to our Housekeeping team, ensuring they have all the supplies needed to service our external and internal customers. Although Vickie's position is behind the scenes, her attention to detail is appreciated by our guests as she holds the highest standard in quality to the linen's, terry and amenities that are delivered to our guest rooms. Her passion is a true asset to our team, our company, and to the guest experience. Vickie requires minimal supervision and takes ownership of the Laundry, consistently seeking ways to improve the quality of our linen and terry for our guests to enjoy. Vickie has also partnered with Ecolab and requested that the cleaning products and laundry chemicals we use are eco-friendly, making sure we are taking care of the environment for current and future generations to enjoy. Vickie will assist her peers and colleges when needed without hesitation. She shows care by consistently monitoring the Housekeeping and Laundry departments Supplies to ensure proper levels of inventory are maintained, orders are placed and received in a timely manner. With her consistent work ethics, she has inspired and motivated her peers to take pride in their daily job duties by making sure they have the necessary tools to be successful.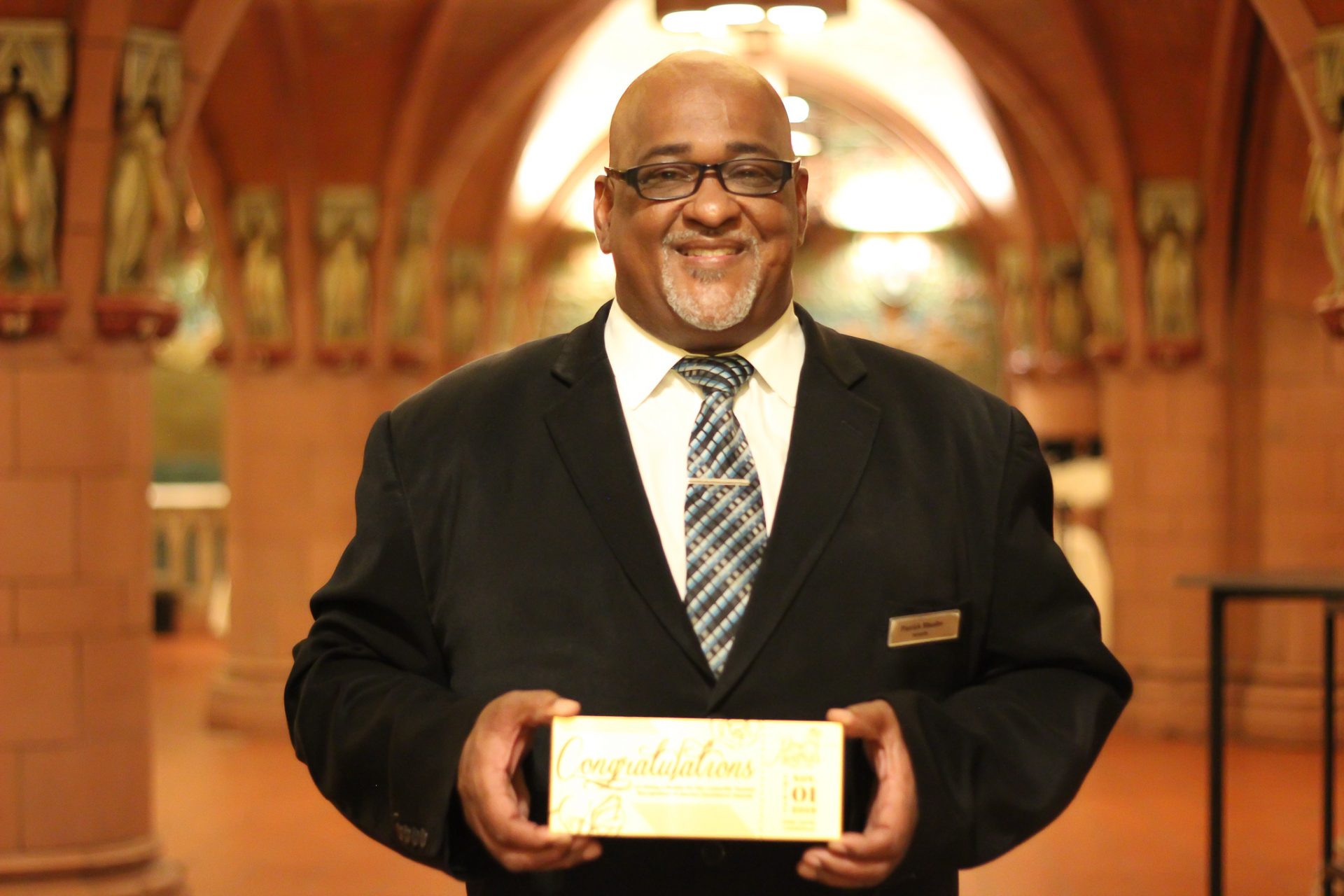 Patrick Rhodes
Seelbach Hilton
As a security guard, Patrick is responsible for making rounds at the hotel and checking on all aspects of the operation. Being a security guard, Patrick encounters challenging circumstances daily. He handles these circumstances professionally and hospitably. Patrick always keeps a cool head. Patrick does an excellent job and he goes above and beyond every shift. Patrick makes an impression on most every guest he encounters. He gives ghost tours on the midnight shift and hotel history tours other times. We receive comments from guests (and non-guests) weekly telling us how Patrick has positively impacted their stay. Patrick consistently leads by example which is an awesome trait. He is not only an ambassador for the Seelbach Hilton but also the city of Louisville.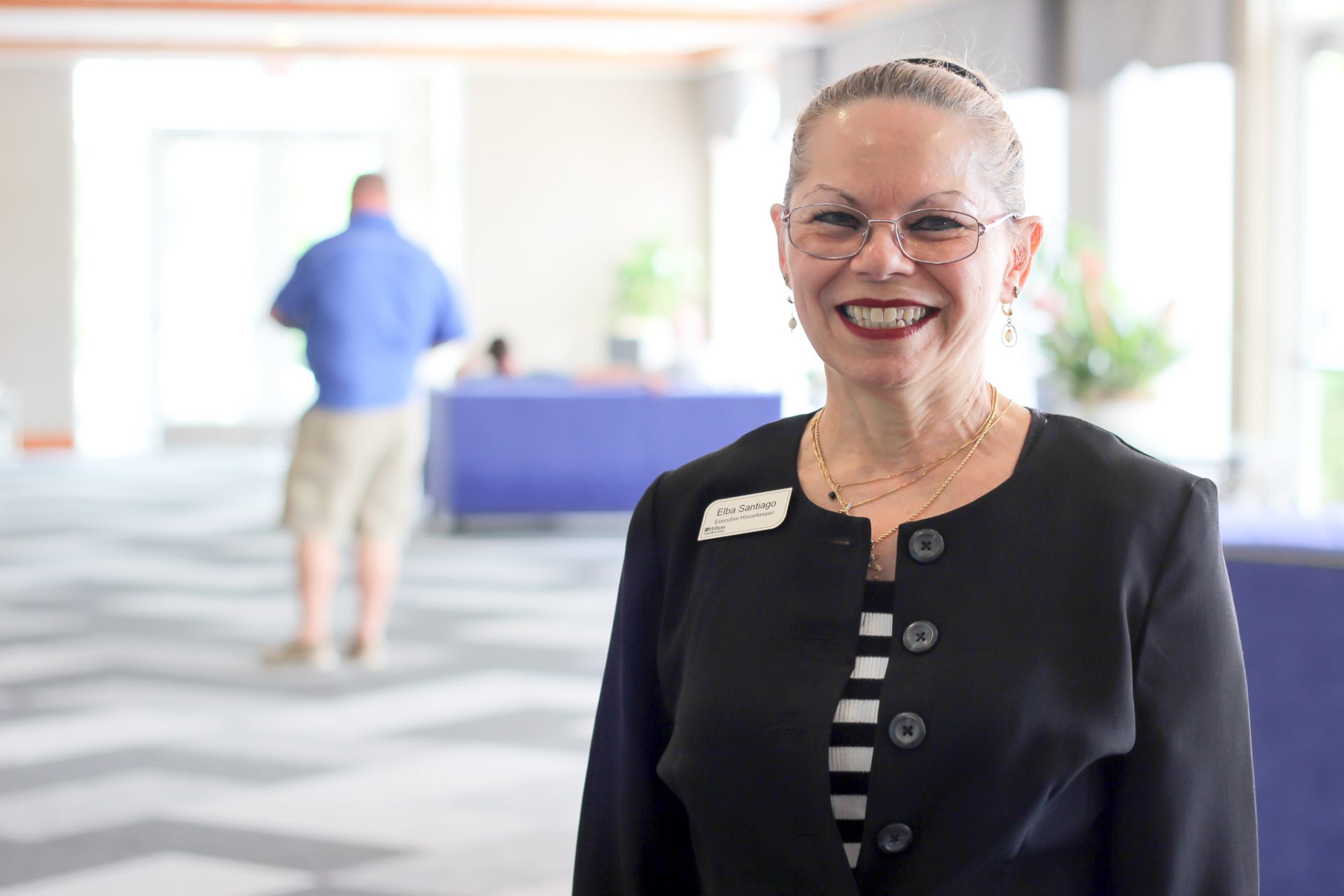 Elba Santiago
Hilton Garden Inn/Louisville Airport
Elba manages a very diverse team of individuals. Our hotel's ratings are always above the normal averages set by Hilton, which can be attributed to Elba. She leads by example by filling in wherever needed and always stays until tasks are complete for the entire hotel. Elba knows no boundaries, she trains and leads by example, she is the most energetic, driven, and passionate individual we have. She is always giving of herself to those less fortunate. Elba's job is not easy, but you would never know it. She demands performance and understands what it takes to get the job done. She goes above and beyond to see to it that all is taken care of. If there was a shining star among us, it is Elba