Event Services
Lesa Harbin, Sales Coordinator KICC
Kate Large, Omni
Ellen Yunker, CTA-Fund for the Arts
April Jewell-Miller Transportation
Parker Estes, Eventualities
Melissa Cozart, Hermitage Farm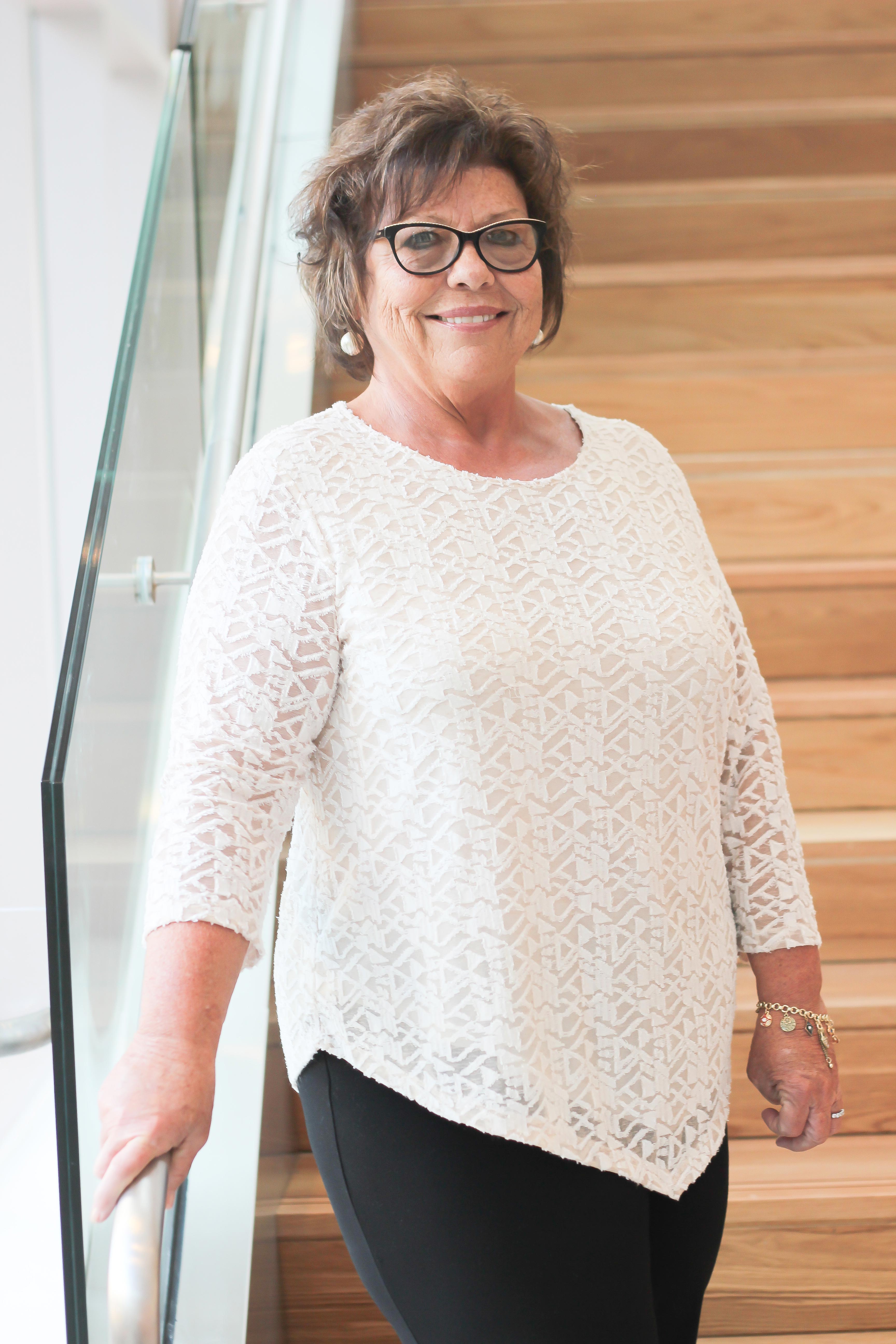 Lesa Harbin
Sales Coordinator
Kentucky Venues
Lesa at times was the only person on the sales staff for KICC while the building was closed. She maintained communication with clients, while also operating the switchboard for all phone calls, assisted with operations for two parking garages, and helped our city close business during a crucial time. Lesa creates all sales agreements, loads all groups in our software, and completed tasks as assigned for a team of 5. Lesa most recently spent over a year and a half in the pre-opening office, seeing lots of new faces. Lesa has remained the anchor to our team, always providing smiles and helping people get things done! Lesa was the project manager for reviewing and moving all files that have accumulated over the last 20 years. She proactively lead the team in going through 8 file cabinets full of files, and organizing, archiving, and uploading. Lesa's leadership saved many hours of work, and gave our team's organization a huge boost. Lesa has been selfless, and always delivers "service with a smile". This is her favorite saying, and always keeps everyone in check. Lesa has been a true blessing to our team, and our city would not be where we are without her.
Vote Now!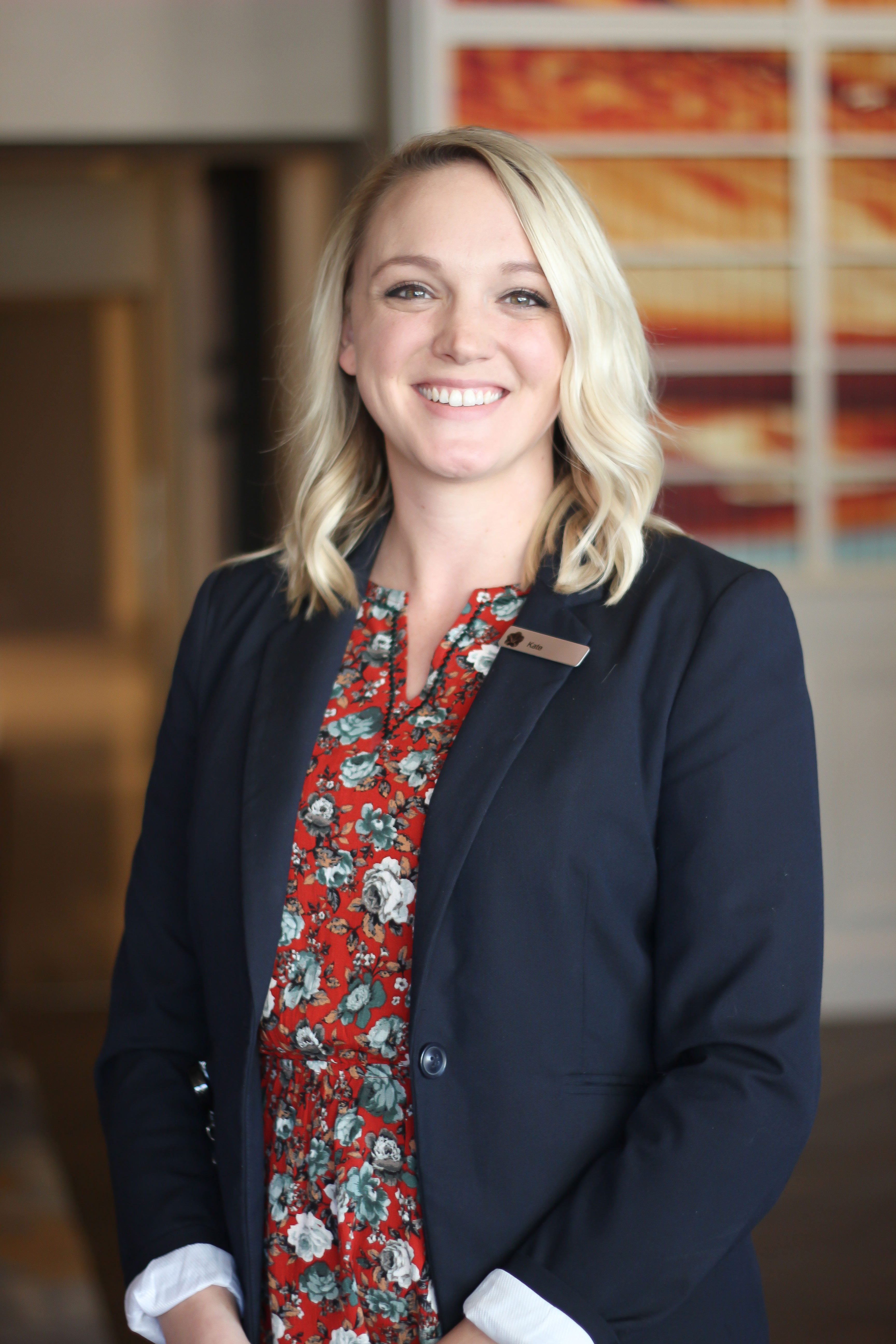 Kate Large
Sales Administrative Assistant
Omni Louisville Hotel
Kate has really stepped in and stepped up in her position she is a rising Star showing her organization skills, ability to learn and ability to adapt quickly! She has assisted with High-End Clients, communicating effectively through email and in person. She is well rounded in her abilities to put the client first. She speaks up and adds suggestions that are helpful. She is a huge asset to our team and myself.
She took the lead during our Grand opening itinerary, organizing over 100 elite clients from their travel, to room amenity's, to special requests. She organized the excursions for all the guest, as well as communicating to the team updates and changes along the way. Kate has shown her true work ethic. She not only makes Omni proud but makes Louisville proud to have her contribute the success of the city. Kate comes in everyday not always knowing what will be expected of her. As a sales team we are always on the go with pop up sites or travel.
She not only takes each task with a positive attitude but reacts with perseverance and stride. This lady right her is superior at leading her team, keeping us focused and on track. She organizes and communicates effectively through email, team meetings, and in person. Clear and precise on what exactly need to happen to achieve whatever goal we put in front of her. She literally planned and executed the Omni Sales team for our Grand Opening, and operation for our clients to have such a wonderful time on our property and of/site. Organizing over 100 people plus staff to make it happen for our outstanding guest experiences. The results we have experience through feedback have been extraordinary. We would NOT have been successful if she hadn't step up and lead the initiative. I have had several associates work for me in the last 20 years. She works hard, when no one is looking. Her diligence, self-motivation as well as dedication to always go the extra mile in order to achieve the best possible results is really admirable. Thanks to her leadership and dedication combined with her energy, we are now enjoying tremendous feedback from clients about our hotel. She should take great pride in this accomplishment, because I know it can be a thankless job.
Vote Now!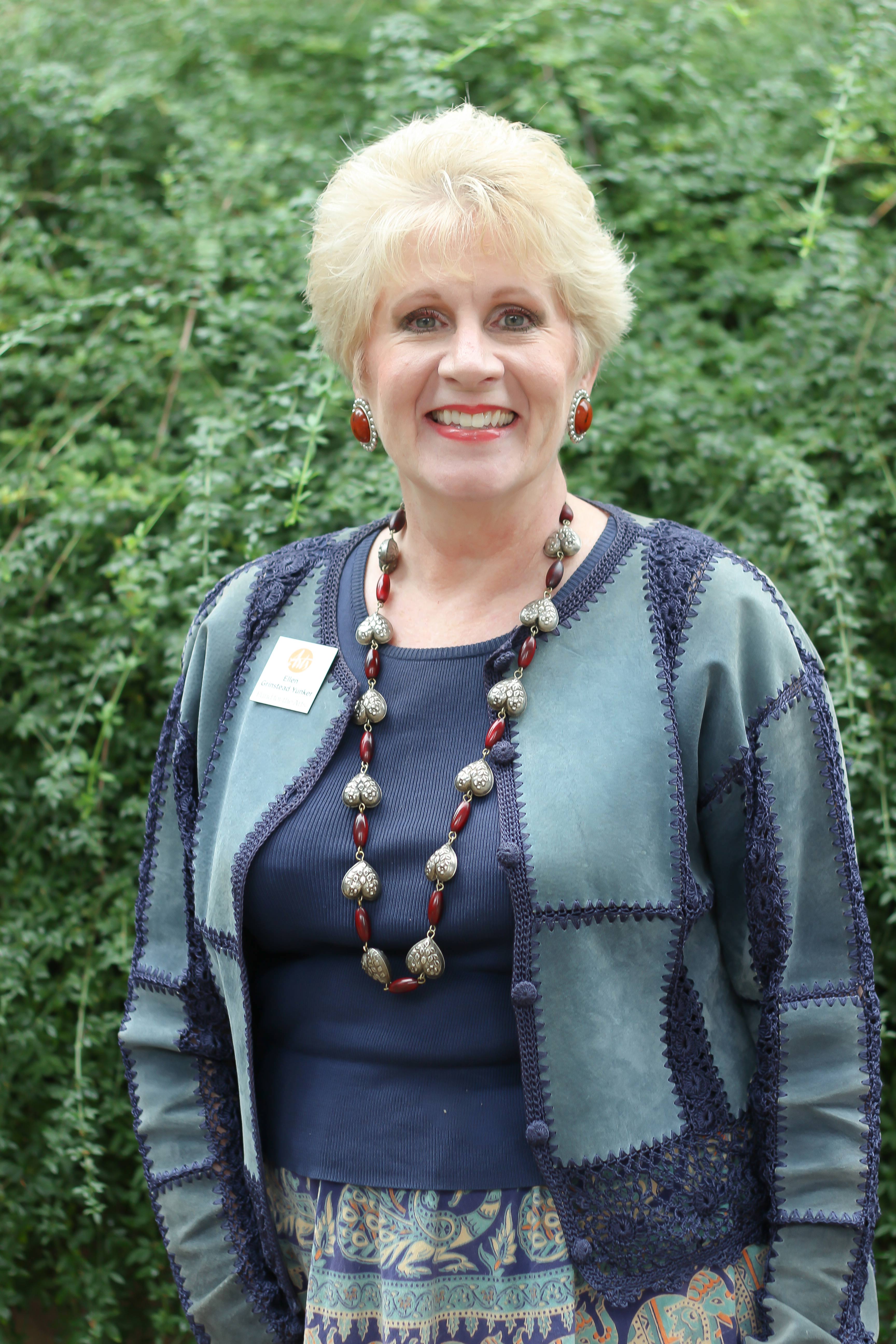 Ellen Yunker, CTA
Manager of Corporate and Employee Engagement
Fund for the Arts
Ellen is the leader and facilitator of more than 100 workplace campaigns through which employees are invited to support Greater Louisville's thriving arts community by giving to the Fund for the Arts. To ensure successful giving campaigns, Ellen collaborates effectively with CEOs, vice presidents, HR professionals, and other leaders in Greater Louisville's business community who volunteer as their respective companies' workplace giving chairs. One of Ellen's most extraordinary qualities of leadership is her enthusiasm for both her fundraising work and for Greater Louisville's arts community itself. Ellen's passion drives her co-workers, volunteers, and many others to discover and develop their own cultural passions and to become committed patrons and supporters of Greater Louisville's entire arts community.
Ellen helps her workplace chairs organize a wide variety of employee-focused events that boost employee engagement while conveying information about the Fund for the Arts and the entire arts community. She does this excellent work selflessly, with a strong and tireless commitment to providing whatever information and other assistance is needed by each company's volunteer campaign chairperson. Ellen is also extremely quick to offer support, recognition, and praise of the efforts and contributions of her co-workers and volunteers, and she does so with no expectation of any personal benefit in return. Ellen makes extraordinary contributions as a senior member of the highly successful fundraising team that focuses on engaging our community's individuals, businesses, and organizations that wish to support the arts. Thanks to her warm, energetic personality, Ellen frequently functions as the team's motivator and ͞cheerleader͟ throughout the year, but especially during the closing weeks of the annual fundraising campaign. She provides much-needed boosts of energy and encouragement to keep the team and the organization moving toward its goal of raising the most possible funding to strengthen Greater Louisville's arts community and help everyone in the region have more access to arts experiences.
Vote Now!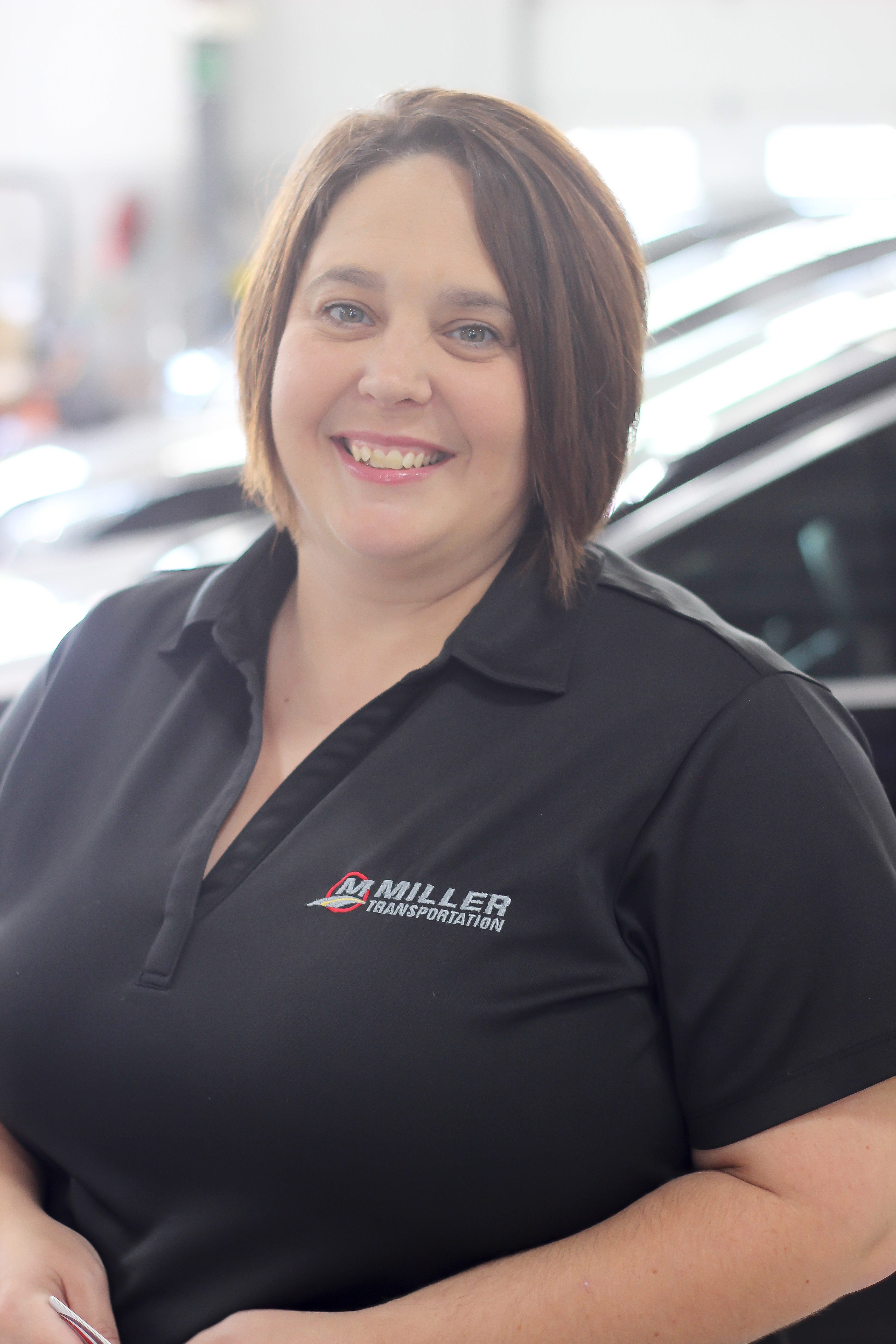 April Jewell
Charter Sales/Black Car Associate
Miller Transportation
April is our convention specialist. She works our local conventions around the clock to help assure everything runs smoothly. April never gets flustered. She always makes great decisions in the heat of the moment. April has been with Miller for 21 years. She knows the ins and outs of almost every position and is always there to lend a helping hand.
Vote Now!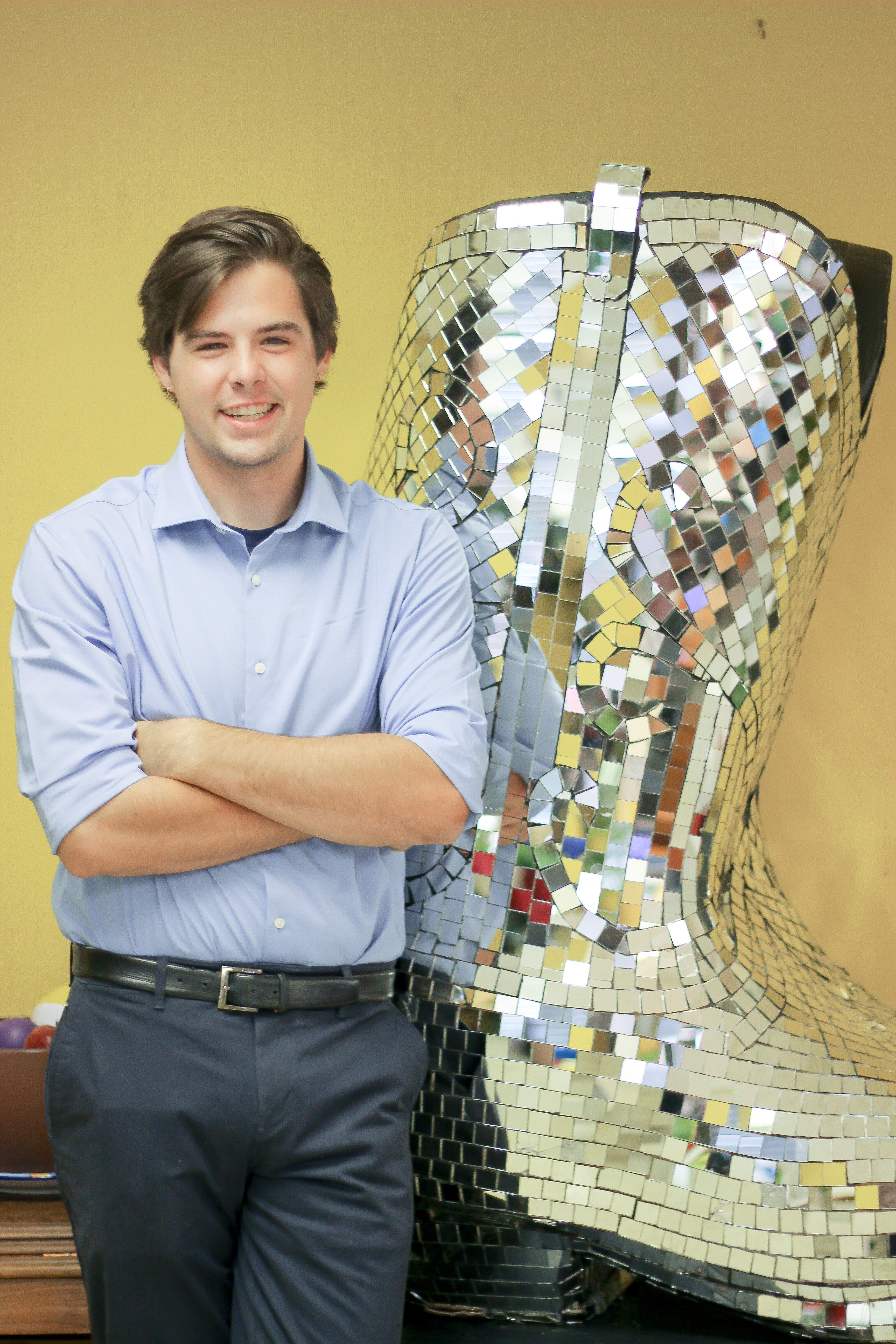 Parker Estes
Production Manager
Eventualities, Inc.
Parker always holds the welfare of Eventualities and its clients in the forefront of his mind. Parker started to work for us part-time five years ago when he was 18. He did his Marketing Internship with us and has worked full time the past 2 years as he finishes his Marketing Degree. We are thrilled that he plans on staying on after his graduation from UL in December. He has taught us as much as we have taught him. His hard work, vision, creativity, good humor and relentless desire to try something new inspires us all. He is a favorite of our clients who never fail to ask if Parker will be on the job site. He is a dedicated Millennial, and on his way to making a name for himself as a stellar Event Planner, Celebrator of Life, Marketing Guru and Problem Solver Extraordinaire. Eventualities has become a better company because Parker joined our team!
Vote Now!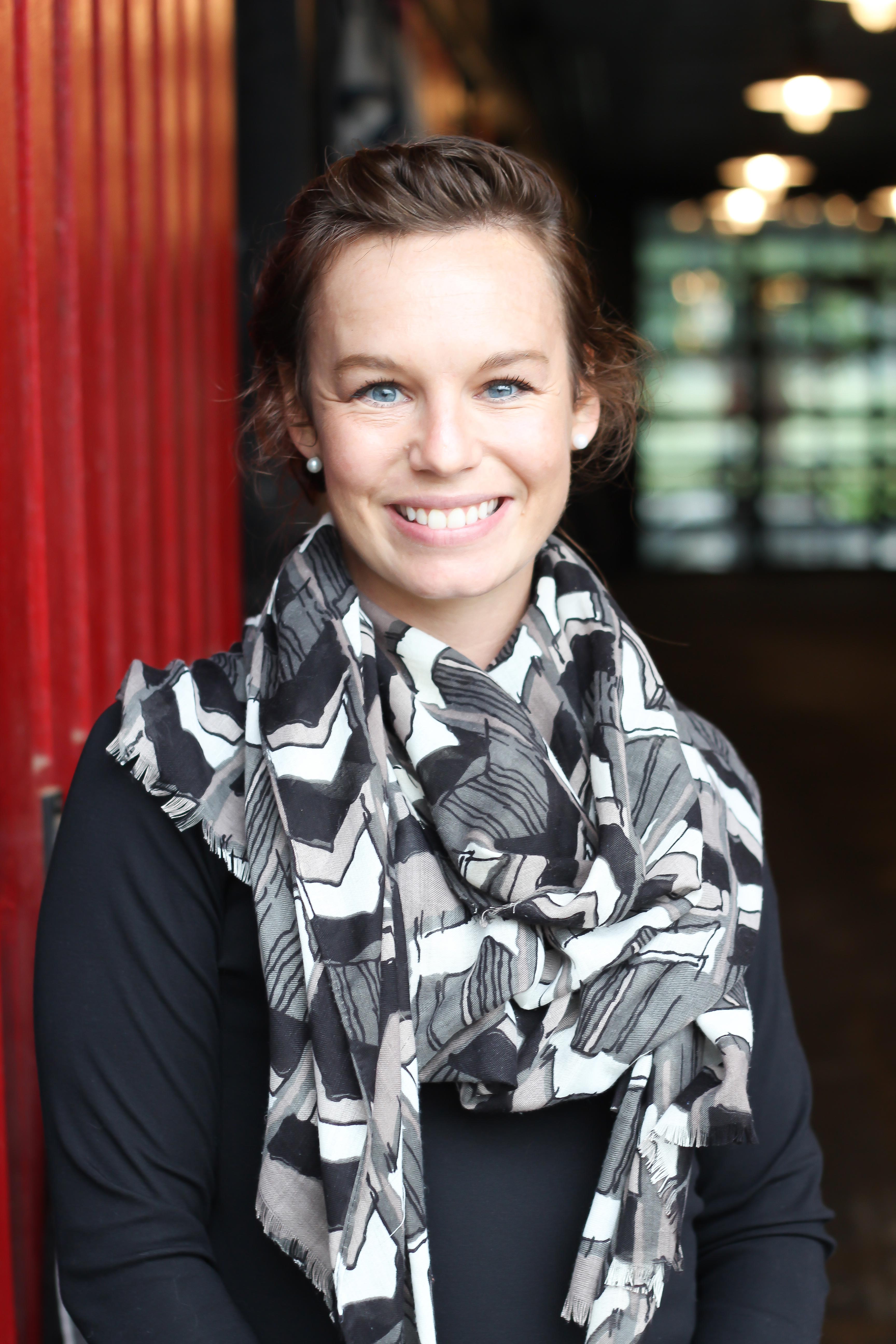 Melissa Cozart
Tour Guide / Vet + Office Assistant
Hermitage Farm
Melissa has been providing excellent service and care to Horse Country guests since Hermitage Farm has been delivering tour experiences. During Derby week 2018, Melissa was responding personally to guest inquiries and requests for tours at their location. This is particularly impressive, as they are the Horse Country location with closest proximity to Louisville, and Derby week is certainly peak time. Melissa has been a wonderful partner as Horse Country has continued to grow. She has pursued every avenue offered to grow the tour program including signing up on TripAdvisor, engaging with our new CRM, providing photography for Horse Country marketing Melissa's personal care of Horse Country guests and travelers looking for an equine experience while visiting the Louisville and Bluegrass areas has encouraged the Horse Country staff. With her direct, timely communication and personal responses, we are reminded of the short term investment of care and attention, that result in long term fan development and affinity for the farm and sport.
Vote Now!
---