Event Services
Alex Longest – Crowler Catering & Small Batch Events
Emily Grimm – Omni Hotel
Erine Sato – Frazier Museum
Cristina Patino – Louisville Marriott Downtown
Rick Turney – Brown Hotel
Rose Award Voting will begin at 12:01 am on September 22nd and end on September 30th at midnight on louisvilleroseawards.com.
Only one vote in each of the 11 categories will be counted from an individual email address.
Please share on your social media, louisvilleroseawards.com, and encourage your family & to read about these inspiring finalists and vote!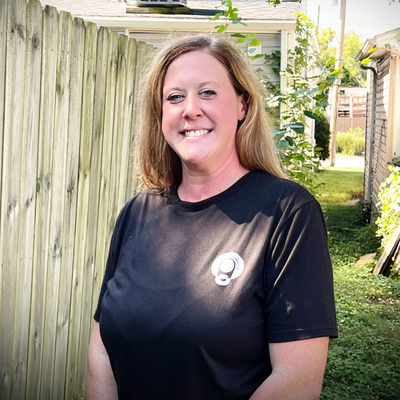 Alex Longest
Catering Manager
Crowler Catering & Small Batch Events
She is Crowler Catering! Created from a pivot to survive COVID, she has managed to grow to business from non-traditional catering event gigs to coordinating mobile "Thirst Aid" pop-up events, plus grow the business overall. No matter what, she makes it happen. Always willing to help and make events happen without a hitch. Upbeat attitude, determined, and gets the jobs done!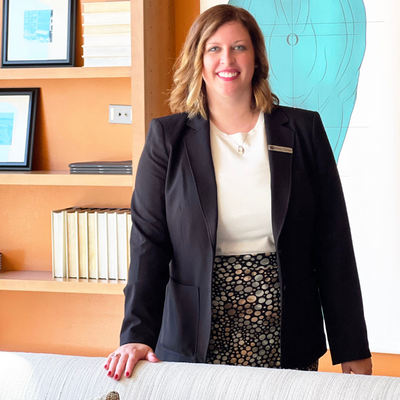 Emily Grimm
Assistant Director of Convention Services
Omni Louisville Hotel
Emily constantly goes above and beyond in her interactions with clients and backhouse staff. For example, on one occasion, a room for 200 didn't get set from the day previous due to a call-off and was set to start in an hour; Emily rallied her troops and set the room in less than 45 minutes and greeted the client at the front door on time and flawless.
We all joke that Emily's car never moves; it's just because she is here before anyone and leaves after everyone! In the hospitality industry, we all pride ourselves on being ambassadors to Louisville. We all know one or two people who embody that philosophy; for the Omni, that person is Emily Grimm. Long hours behind the scenes creating memorable moments for our guests is her every day!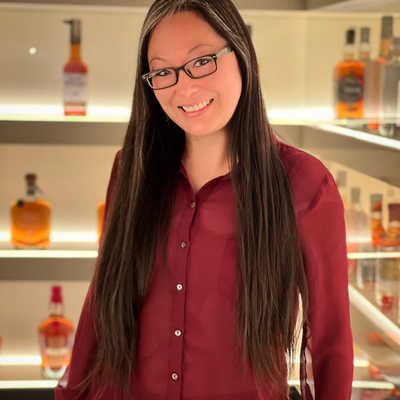 Erine Sato
Events Director
Frazier History Museum
When events were coming back fast, Erine took charge of Frazier's events department, sometimes with little or no supporting cast. That did not slow her down, and she was able to keep up with everything and book Frazier's event spaces and keep all the events running smoothly. She can do very well delegating tasks to her event coordinators or event staff. Sometimes even with a small staff, she can take everything in stride and keep the event going strong. Her leadership and experience in taking charge of the change in venue and maneuvering many different obstacles were impressive.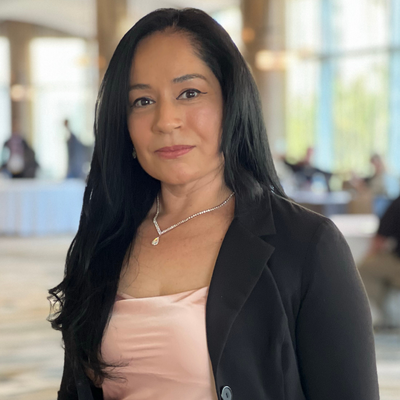 Cristina Patino
Banquet Captain
Louisville Marriott Downtown
It is her commitment and pride to this Hotel and to our internal and external guests where she truly shines. Her service is consistent, genuine, authentic, and sincere. In an industry where service is paramount, I would like to end with a quote from Robert Collier: "Success is the sum of small efforts repeated day in and day out." By that definition, Ms. Cristina is very, very successful, and it is a privilege that she is part of our Louisville Marriott Downtown family. Words like "my pleasure" and "at your service" are fundamentals within our hospitality industry. Cristina, however, lives by and personifies the very definition of these words.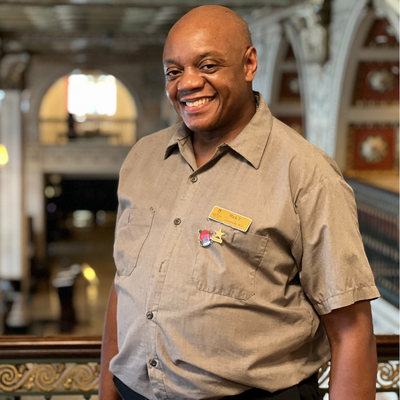 Rick Turney
Banquet Set-up Captain
The Brown Hotel
Rick works hard and always has a smile. No matter how many trips up and down the back elevators - he's funny, cracks jokes, and always smiles! Rick is one of those great unsung heroes of the hospitality business, and he's been a critical member of The Brown Hotel team since 1988!
Most of the time, Rick single-handedly sets up all the banquet events. A lot of the time, he does these days in advance. It would be a much more challenging task to have everything in place correctly without Rick. His attitude and demeanor are also a refreshing plus for those of us lucky enough to interact with him during their shift. Behind the scenes, his work is out front for everyone's eyes to see. A wonderful man whom we are lucky enough to have on our Team. On a monster year in banquets - thank God for Rick Turney!
---