Event Services
Kathleen Kronauer – Prestige AV & Creative Services
DaPre Oldham – Pegasus
Heather Roney – Seelbach Hilton
Barbara Hayes – C&H Audio Visual Services, Inc.
Nikki Bellis – AC Hotel Louisville
Judy Mory –KFC Yum! Center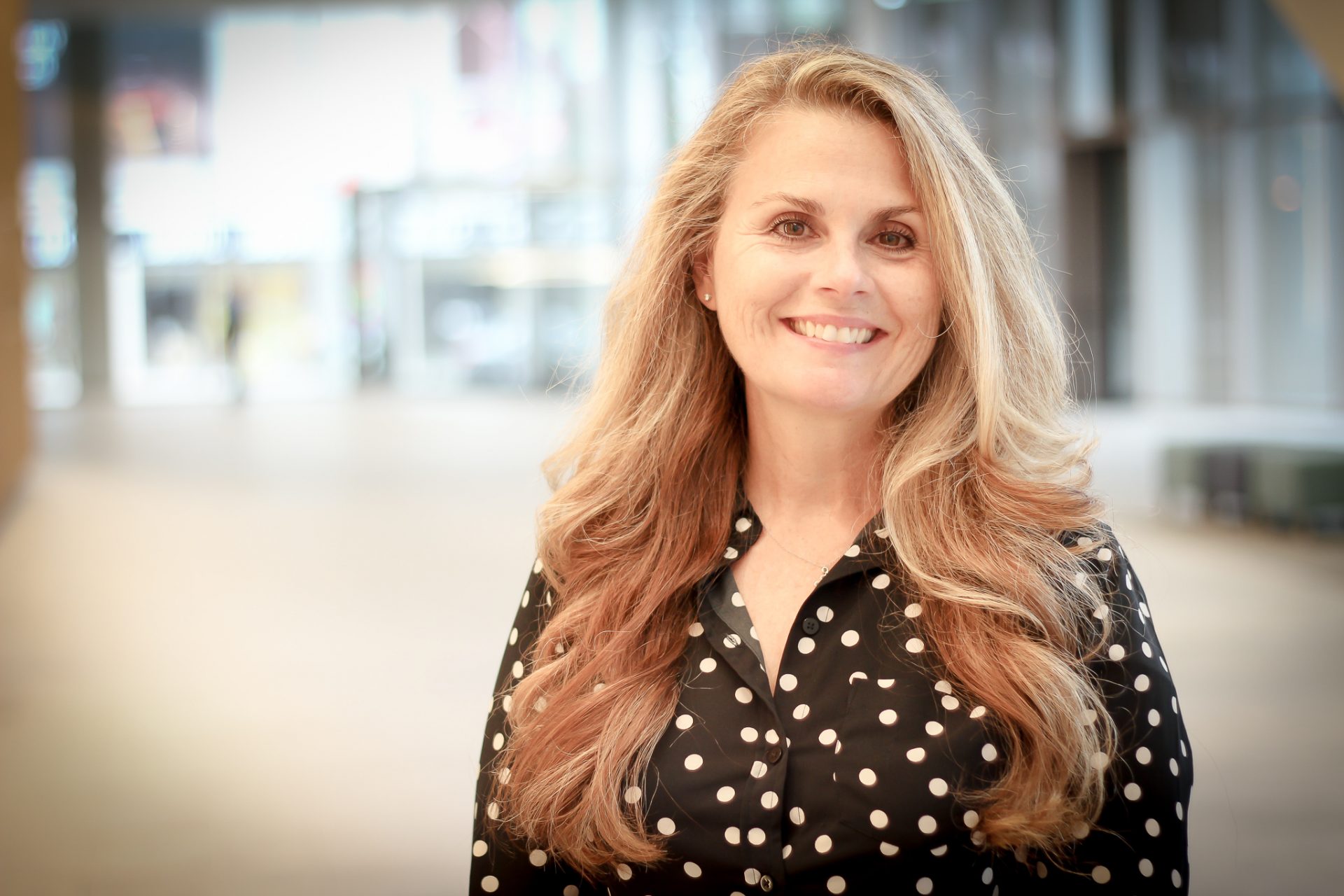 Kathleen Kronauer
Prestige of AV & Creative Services
Kathleen's leadership behind the scenes in the arts community has translated to extraordinary leadership skills in our hospitality community. Kathleen has a unique yet strong skill that sees and seeks the win-win opportunity for all in each situation. She can walk into a meeting and thwart what could be termed as a challenging conversation. She does this by owning the team's shortcomings, not explaining them away. By doing this the conversation is constructive, all feel a since of satisfaction, and at meetings end, all faces leave smiling. Kathleen is a servant leader, leading by example. She lifts her team up to each situation and inspires them to be their best. She can coach in the moment, as the learning opportunity arises, not after the fact. This ability provides moments of inspiration, a moment of genuine care for learning. Her team knows she wants each of them to be their best in each situation, in each client interaction. That is why you'll find Kathleen in the building early some mornings, late in the evening other days, coaching individuals on her team that have requested time. Kathleen may be the director, but she deflects the comments of praise to the team: that, is who Kathleen always chooses to shine the light, the team.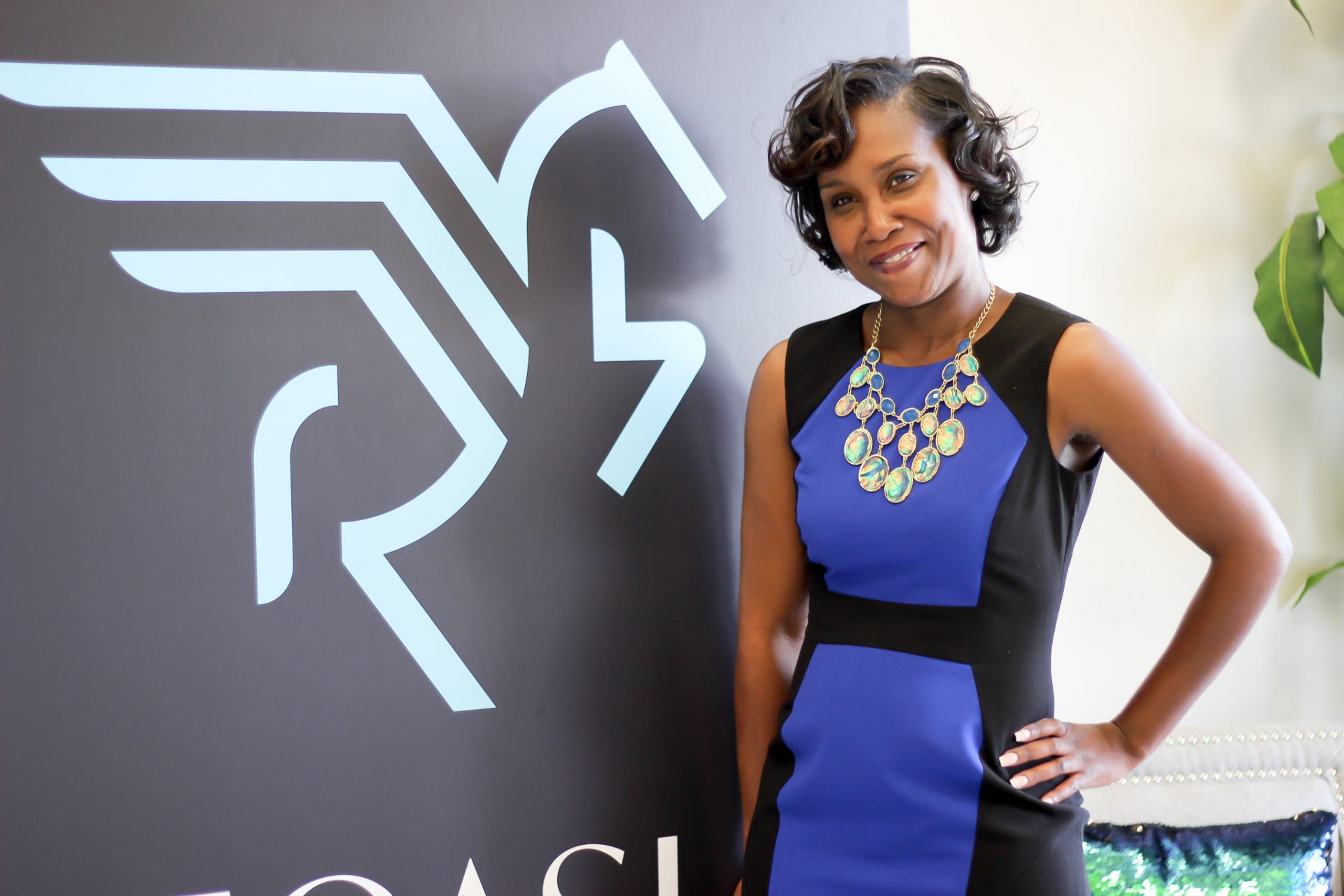 DaPre Oldham
Pegasus
One of the challenges of creating memorable "Kentucky bourbon experiences" for our clients is that some are first timers who know nothing about bourbon and others are serious whiskey aficionados who have major bourbon collections at home and probably know more than the tour guides leading them through the distillery.
Of course the only constant in our business is change. We have to be flexible dealing with customers and the various elements involved in building a multi-stop itinerary that can cover hundreds of miles over several days. Minor last minute changes happen all the time. But what if you worked for weeks planning and executing a four-day experience on the Kentucky Bourbon Trail that involved multiple distilleries, restaurants, hotels, vehicles, and chauffeurs? And the client decided to change up the order the day he flew in from New York, essentially scrapping the entire itinerary? It happened recently to DaPre and she responded like the seasoned professional she is. DaPre rolled up her sleeves, worked 3 phones lines at once, and in just a few hours rearranged what had taken weeks to create.
As for the rest of the Louisville tourism community, the period up to and including the Kentucky Derby is a major part of our business and requires extra effort from our entire team. We can do 20-25 percent of our annual business during that period, bring in more than 175 extra vehicles, and hire up to 10-times our normal staff. That means our key people have to take on expanded roles. DaPre did just that as managed our staging area across from the airport. Normally chauffeurs are assigned airport pickups and drop-offs online. But the sheer volume of people flying into SDF on Thursday (and out again on Sunday) was record days for the airport. And many of those folks traveled in a Pegasus vehicle. DaPre was onsite for more than 12 hours each day, coordinating our team who sent chauffeurs one after another off to the airport, usually within just minutes of each other. Think of DaPre's job, for Derby weekend, as an air traffic controller with limousines on the ground. As usual, she did a spectacular job leading people.
Anyone involved in tourism in Kentucky knows that the bourbon tourism seems to grow bigger each day and generates increasing interest from people all over the world wanting to participate in it. That's certainly good news for tourism, but it is also not for the faint of heart. That's where DaPre Oldham, the Bourbon Tour Coordinator at Pegasus, has become an absolute superstar. She juggles seemingly never-ending details and logistics for days and even weeks behind the scenes, seamlessly putting the jigsaw puzzle pieces together and creating a wonderful experience for our customers. DaPre creates "Kentucky bourbon experiences" for anywhere from two to 38 people that range from a single afternoon to up to 3 or 4 days. She offers set tours but also creates completely customized trips once she learns what the customers are most interested in. Making reservations at the distilleries, creating minute-by-minute itineraries, and scheduling vehicles and chauffeurs are just the beginning. Attention to detail, persistence, flexibility, creativity, and serious people skills are just a few of the qualities DaPre brings to work each day. Oh, and there's her infectious smile.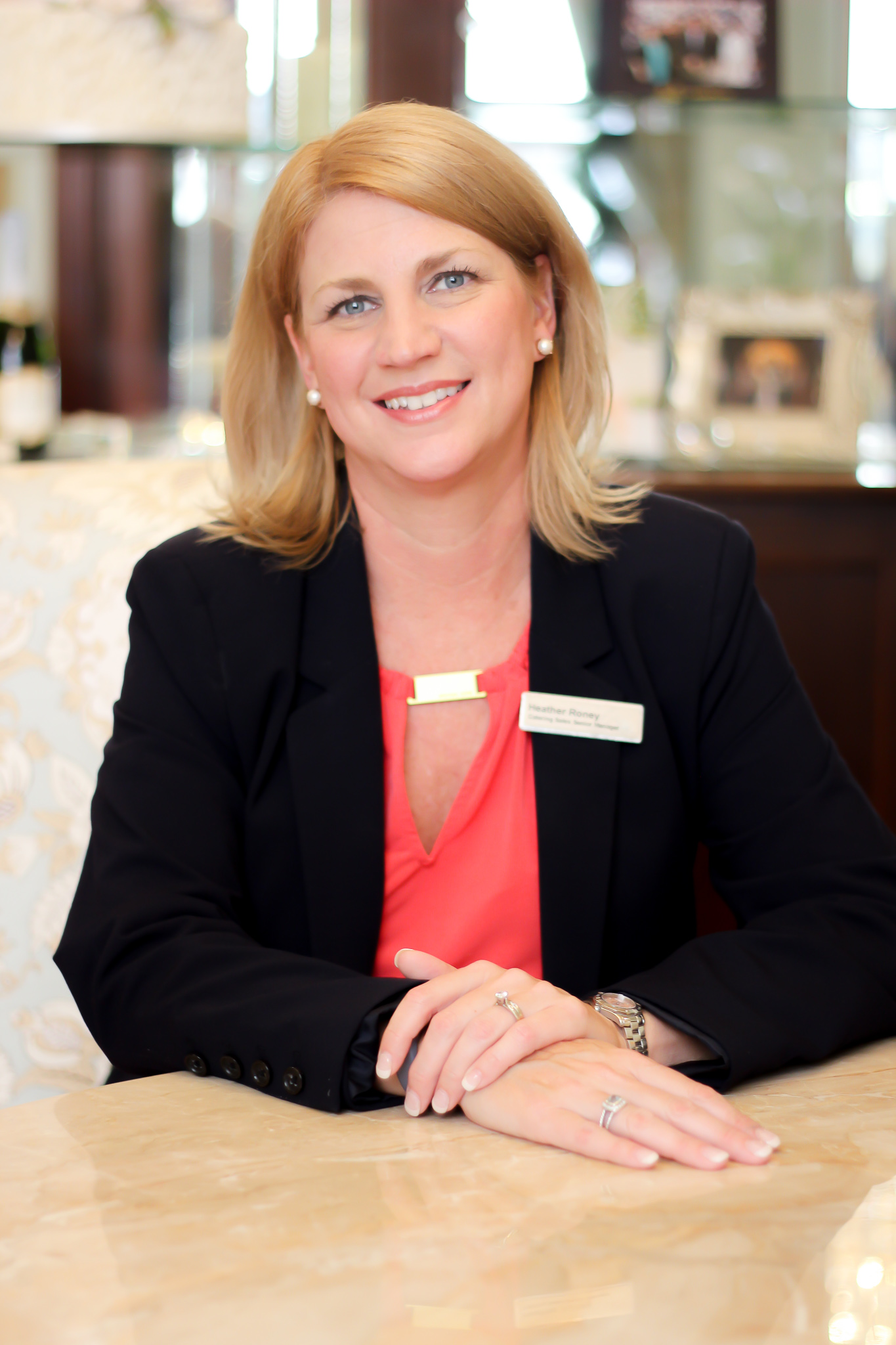 Heather Roney
Seelbach Hilton
Heather's schedule is not the same as a typical sales manager. She works within the schedule of her clients which means working almost every Saturday and late at night. On a typical Saturday, it would not be unlikely seeing Heather helping guests with their luggage, seating guests in our outlets, delivering room amenities, giving directions and helping a bride or groom with last minute needs. It is hard to put all the times Heather has reacted to an urgent situation when dealing with a wedding or reception. There always seems to be urgent situations or out of the ordinary requests when you are handling such a special event for a bride and groom. Heather leads by example on a daily basis. She always greets her fellow employees by calling them by name and with a BIG SMILE. She treats all of her clients in a professional manner. Hilton has a "Catch Me at My Best" program and Heather is the most engaged sales manager in the program. Fellow employees and guests nominate and recognize team members for act of hospitality, big and small. Employees that made their day special. Heather is always recognized several times and she recognizes the most fellow team members.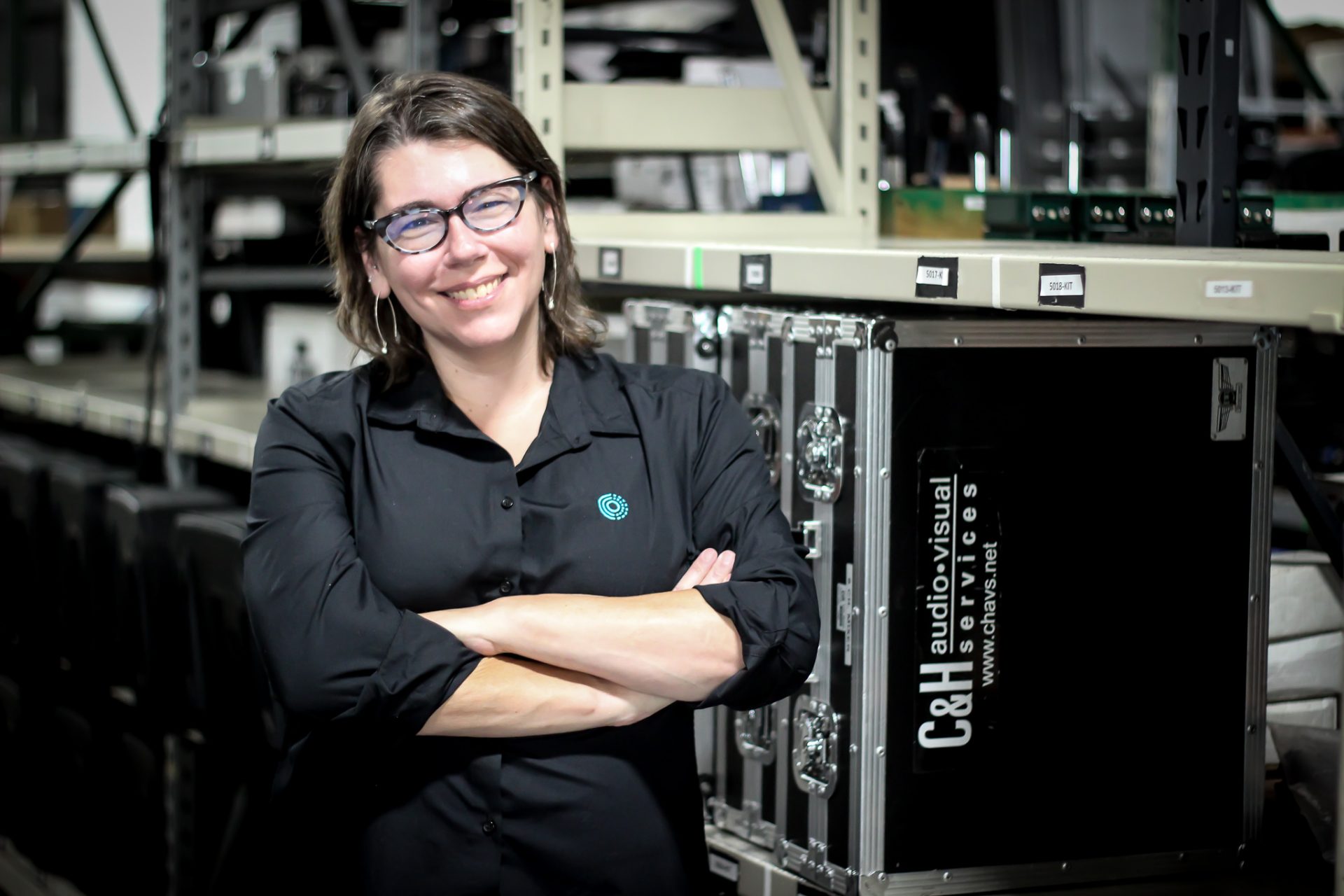 Barbara Hayes
C&H Audio Visual Services, Inc.
Barbara is the absolute best at turning a negative into a positive or dealing with an urgent situation. During a production, there can be numerous changes and many moving parts. Barbara is much like an orchestra conductor in her role and has a way of bringing everyone together to ensure a successful show. Barbara is calm under pressure and always makes clients feel confident that everything will be taken care of. When Barbara is on a job site, she brings out the best in the crew and leads by example. She earns respect by making sure that the crew is always taken care of. She always ensures that the staff is well fed and even has snacks and treats readily available for hunger emergencies. Everyone truly looks up to Barbara and she always shines as a leader. Barbara is a champion for exemplary customer service and is always willing to do whatever is necessary to ensure that clients are beyond thrilled. Sometimes, it may be assisting a presenter with their slides, but sometimes it may be giving a client a fresh baked cookie to bring a smile to their face. Barbara really enjoys bringing happiness to those around her and that absolutely shows in her actions.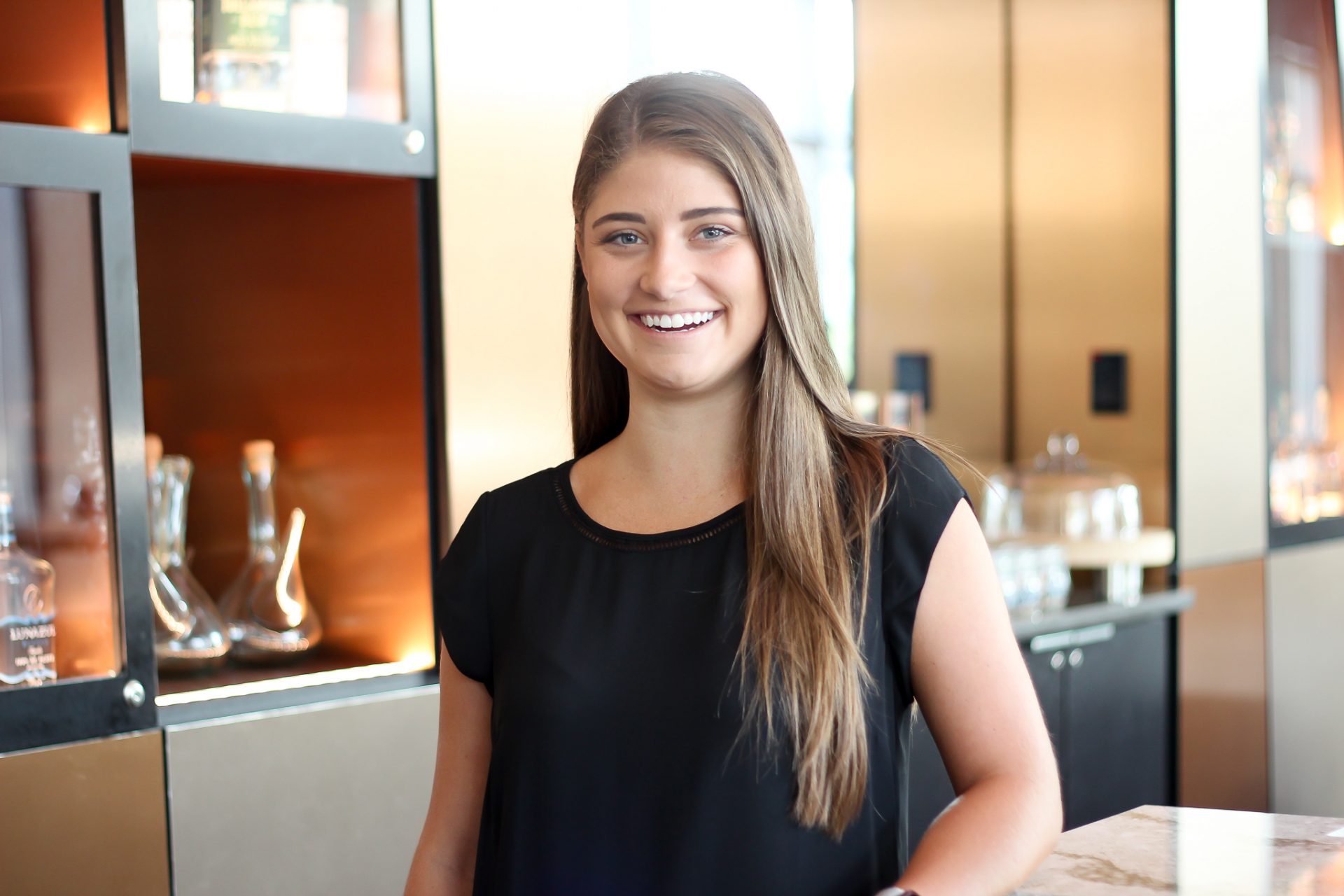 Nikki Bellis
AC Hotel Louisville
As much as you plan and communicate, we all know that sometimes events do not go off as expected. On one occasion, this is exactly what happened. The hotel had a large group in and they had scheduled a happy hour when their meeting adjourned. Everything was perfect until the group decided to let us know they would be breaking 2 hours early, giving us only 10 minutes to get the bar ready. Nikki took control and encouraged everyone to get busy! We still had a few hiccups, but with Nikki's encouragement and grace, the team pulled off an almost flawless event that could've been a disaster. Nikki has only been in the hospitality industry just over a year, but her enthusiasm and determination to succeed make her a born leader. Her desk is located behind the front reception area so she is often presented with situations or questions that are outside of her typical job description. Rather than having the "not my job" response, Nikki contributes her time and energy to ensure guest satisfaction.
Nikki is a truly dedicated hospitality professional. She is constantly thinking hospitality even outside the workday. Quite often on weekends I will receive emails or texts from her with an idea stating "this would be awesome for our clients" or "how about doing this for our employee luncheon". She is constantly thinking of the next step and how can we improve. She was also excited to become a Certified Tourism Ambassador. You can often find Nikki walking the Nulu neighborhood greeting people with a smile and offering her suggestions on the wonderful things to see/do in Louisville. Nikki is a very kind, funny and driven individual. Not only is she an asset to the hotel, she is an asset to the hospitality community. I know that she will go on to have a big and bright future.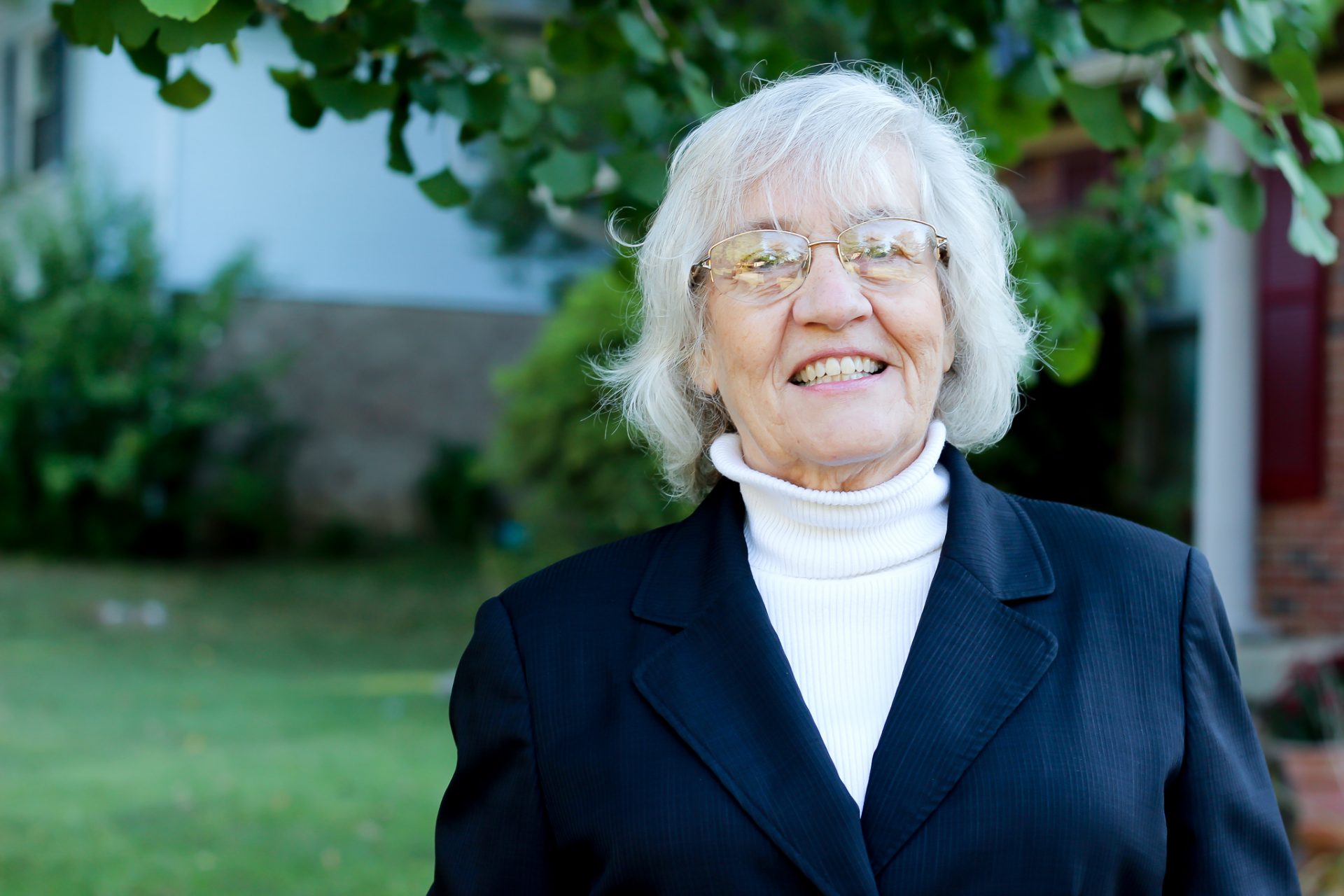 Judy Mory
KFC Yum! Center
Judy has been an invaluable asset and welcoming spirit at the KFC Yum! Center since she joined our team in 2017. She never hesitates to go above and beyond to ensure our guests always have a memorable experience. Her kindness and generosity are an inspiration to all of her peers and the tens of thousands of guests that she greets each year. She is always volunteering to assist us in any way she can, and she takes pride in making each trip to our venue an unforgettable experience for everyone who walks through our doors.
She has been a school teacher for over 30 years. Judy also works at other venues Bats Baseball, and LOU City soccer Whenever I call on Judy to come and pinch hit for us, last minute, night events, or holiday events. Judy is ready and willing to take on the responsibilities with her infectious smile and boundless energy. Judy's sense of urgency and thoughtfulness is amazing. When she sees a guest struggling to get to their seat. She acts quickly by connecting with the guest to see how she can help, if it's getting them a wheelchair or helping them get to their seat. Or if it's a person of senior status getting a chair until that guest catches their breath. Judy is amazing and delightful person to be around. Judy has been inspirational to a lot of her coworkers. Judy in action when a fellow coworker is having a bad day, is right there encouraging them to stay positive, and smile. Judy teaches them on how to use their information pocket guides to be knowledgeable for our guest. Judy is an asset to The KFC Yum! Centers guest and services department. She continues to raise the guest and fan experience. Judy Mory is an inspiration and is an outstanding team member on all fronts.
Judy has shown a true passion for creating lasting memories and relating to our guests on a level that exceeds our expectations. Prior to each event, she goes out of her way to research the hundreds of teams and artists playing at the KFC Yum! Center so she's not only knowledgeable of our venue but the events our guests have come to enjoy. This allows her to provide an uber-premium experience for our guests and relate to them on a level beyond their expectations. This year at a monster truck event, she was tasked with entertaining a constant flow of guests who were overstimulated with sensory sensitivities. Her gentle demeanor and compassion for each person allowed numerous guests to calm down so they could re-enter the event instead of having to leave. After that experience, she went out of her way to purchase games and supplies with her own money that could be used in sensory rooms at future events.