Rising Star
Johnnie Huff – TownePlace Suites by Marriott Louisville Airport
Lisandra Canas – Kentucky Kingdom
LaBria Mackey – Aloft Louisville Downtown
Ian Cox – Kentucky Venues
Trina Mesina – Preferred Staffing Solutions
Rose Award Voting will begin at 12:01 am on September 22nd and end on September 30th at midnight on louisvilleroseawards.com.
Only one vote in each of the 11 categories will be counted from an individual email address.
Please share on your social media, louisvilleroseawards.com, and encourage your family & to read about these inspiring finalists and vote!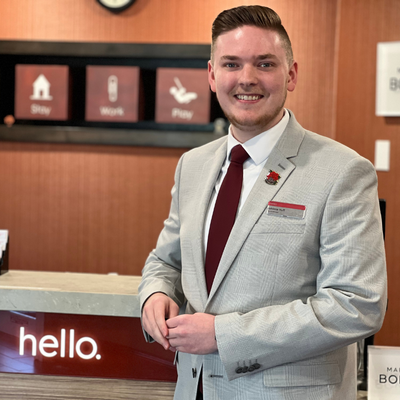 Johnnie Huff
General Manager
TownePlace Suites
As a first-time GM, this 21-year-old is flourishing at the TownePlace Suites. Johnnie always leads by example, and his leadership skills are impeccable for such a young age. His staff has watched him bring the Hotel back to life and uplift the morale. His numbers show growth, and Johnnie exudes compassion for his work. He cares for the hotel and employees and always puts them first.
Johnnie tries to assist every employee in every way he can. Within the scope of work and without, he tries to ensure everyone's life is easier, so they're happier at work. It's a true passion for him.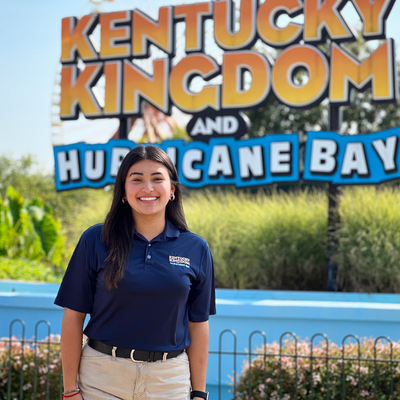 Lisandra Canas
Food & Beverage Senior Supervisor
Kentucky Kingdom
Lisandra is a 16-year-old Senior Supervisor. At just 14 years old, Lisandra joined our team as a team member (entry-level). Within a year, we promoted her to supervisor, and she went so far above and beyond in that role that we've recently promoted her to senior supervisor. She is the youngest senior supervisor in our company.
We recently asked Lisandra to take over the leadership at one of our busiest stands, Swamp Water Jacks. The Saturday after she took over, it broke the previous YTD record. She went in with a positive attitude and did an amazing job!
Lisandra is by far the hardest working person I've ever worked with. I take pride in knowing Lisandra walks around with the Kentucky Kingdom logo on her chest. She is what we want to represent our park. She puts our guests as her priority, right along with her team members. Lisandra is an amazing young leader that is a force to be reckoned with.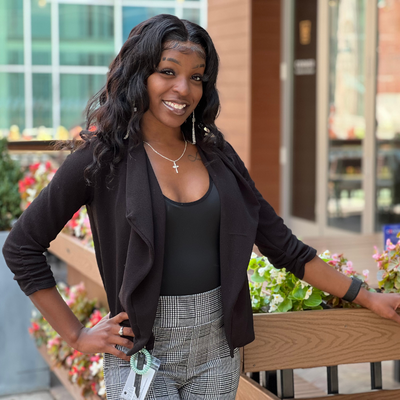 LaBria Mackey
Operations Manager
White Lodging - Aloft Louisville Downtown
LaBria takes her team's training and development to heart and is always willing to come in early, stay late, and even come in on Audit shift to train her team. She is incredibly committed and respectful of her team, which causes them to respect her. LaBria is never afraid to get her hands dirty; she jumps into whatever needs to be done. This is also clear in that she is eager to jump into banquets and any other area that needs help. LaBria never shies away from difficult conversations and always protects her team. She is clear, informed, and manages to win guests over no matter the situation.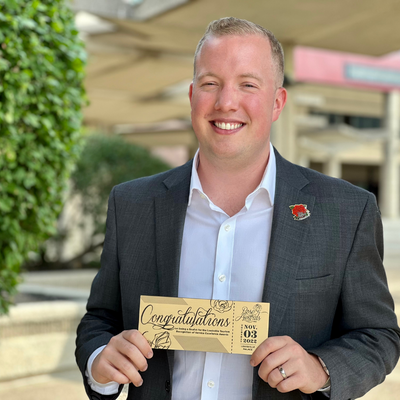 Ian Cox
Executive Director of Communications
Kentucky Venues
Ian is undoubtedly a rising star in the tourism industry. He currently serves as the Executive Director of Communications for Kentucky Venues, but aside from that critical function, he is also wearing many more hats. From spearheading a significant push for high-level sponsorships to handling the press/media at critical times for our organization, Ian does it all. He brings youthful energy and a fresh set of eyes on how to get things done in all areas.
His knowledge and experience are second to none in an increasingly digitally driven world. Ian consistently displays quality leadership and focused direction for his department. As the leader, he is highly engaged in projects, but at the same time, very empowering for his subordinate people to work autonomously.
By the title, Ian is a communications guy, but truth is told, he is an idea guy that can help solve problems regardless of where they lie. He has vision and knows where we are today but is not afraid to work and strive for an improved and more stunning tomorrow that will keep Louisville and Kentucky Tourism relevant in the future.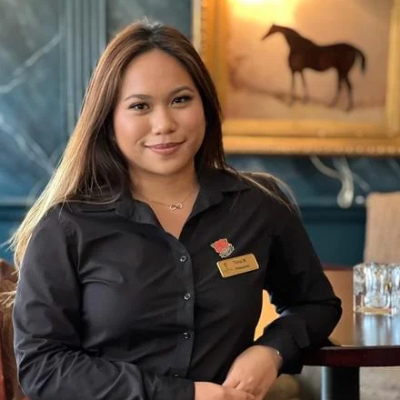 Trina Mesina
Temp Hospitality Staff Person
Preferred Staffing Solutions
Trina is an absolute pleasure to work with and inspires everyone she is around with her dedication to her craft and her "always go the extra mile" mentality. The entire team looks up to Trina and watches her interactions with guests to get pointers on how to serve better. She leads without even trying. With so many of the hotels in the city leaning more and more on third-party staff (temps), I think it would be wonderful to see one recognized. They are just as much a part of our industry as anyone else and are hardly "temporary." She works full time and indefinitely at her current hotel.
Trina graduated from hospitality management school. She knows exactly how to provide some of the most genuine and heartfelt services I have ever seen. For example, I have witnessed Trina follow a couple to their room with the to-go food because they were both using walkers and having difficulty carrying food. Trina regularly uses her instinct to help everyone. It is a daily display of her genuine desire to serve.
I honestly could not say enough good things about her and the representation she provides for the city of Louisville.
---