Rising Star
Jamie O'Daniel – Kentucky Kingdom & Hurricane Bay
Donny Blount – Louisville Marriott Downtown
James Cox – Evan Williams Bourbon Experience
Aveena Patel – Kentucky Derby Museum
Tori Gatewood – Derby City Gaming
Andrew Wright – Butchertown Grocery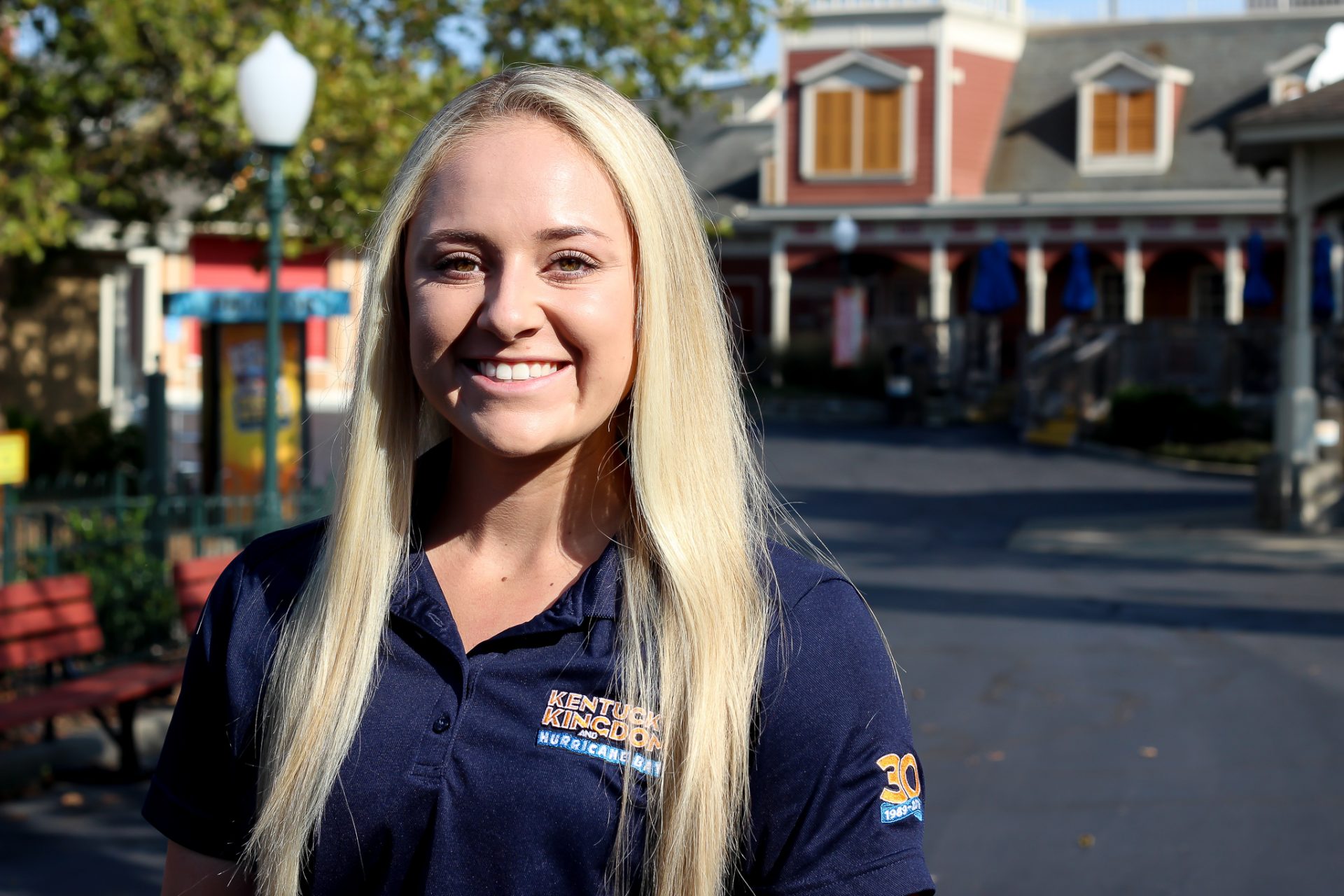 Jamie O'Daniel
Kentucky Kingdom & Hurricane Bay
Jamie takes great pride in ensuring that every visitor to Kentucky Kingdom and Hurricane Bay has a great experience and she accomplishes that objective by providing extraordinary guest service. She works hard to resolve any concerns on the part of our guests in a fair and hospitable way that can make even the most disgruntled guest happy. As just one example of the kind of service Jamie provides, here's an example from earlier this summer. A guest had a problem with the admission tickets for her family. After a few minutes of troubleshooting, Jamie was able to correct the issue and send the family on its way. While Jamie was working to resolve the ticket issue, the mother happened to tell her that it was her son's birthday and that they were celebrating by visiting Kentucky Kingdom. Jamie told her that she would see if she could get the park mascot, King Louie, to visit with them to compensate for the problem they had encountered with their tickets. The mother was extremely appreciative. Jamie did a great job by turning a potential negative impression of the park into a positive one, but it was when Jamie spent half an hour searching the entire water park to find this family that the depth of her commitment to guest service was revealed. After she located the family, she arranged for King Louie to come over and wish the little boy a happy birthday. The mom was so impressed that she posted a positive online review of Kentucky Kingdom, in which she singled out Jamie and her outstanding service. Over the course of the six seasons that Jamie has worked at Kentucky Kingdom, this is just one of many instances in which she has demonstrated the ability to go "above and beyond."
As the manager of both the Guest Services and Entertainment departments at Kentucky Kingdom, Jamie directs the nearly 100 team members who work in those departments. She is also the point person for other staff members who are dealing with difficult guest concerns. Jamie leads her team by example, showing them through her actions how important every guest is to the success of Kentucky Kingdom, but also to the Louisville community and the state of Kentucky. Many of Kentucky Kingdom's visitors travel to Louisville from other states, spend hundreds of dollars on hotel packages, treat their trip as a vacation, and visit other tourist attractions in Kentucky. Jamie understands how important it is that they have a great time while they're here and emphasizes this to her team as well.
Jamie's training program for the guest services department is meticulously planned. It consists of five sessions (totaling almost 20 hours) spread across several weeks. All guest services team members are thus thoroughly trained and confident in their knowledge before they ever interact with an actual guest.
Jamie works tirelessly to motivate her team to achieve the highest level of service and hospitality. She leads by example, but also works individually with each member of her team to sharpen and refine their performance. It's that one-on-one interaction that helps keep her team performing at a high level no matter how busy a day it is, how hot it is outside, or how late it is in the season. During pre-season training, Jamie offered one-on-one sessions for any of her team members who did not feel comfortable with the point-of-sale system for park admissions. This helped her team perform their jobs with confidence, which is especially important for young people who are taking on their very first job. Jamie brings snacks in on busy weekends to thank and motivate her team, hands out popsicles and cold drinks when it's hot, and offers a listening ear for any team member going through a tough time. She takes these extra steps with no expectation of recognition or reward and is beloved and respected by her team as a result.
Jamie is an exceptional manager. She is very competent at planning budgets and developing work schedules, but when it comes to less standard measures of management skill, it's the extra mile she goes to make it fun for her team members to come to work that makes her such an outstanding manager. Jamie is a shining example of the kind of hospitality that makes Louisville a great place to visit. Her ability to handle guests' concerns and find positive solutions is far above average. Jamie's commitment to Kentucky Kingdom's guests, and by extension, to both the local and statewide tourism industry is worth recognition. She has received countless guest compliments, positive reviews and outstanding ratings on secret shopper reports. I believe Jamie is one of the hospitality industry's rising stars and is on her way to great things.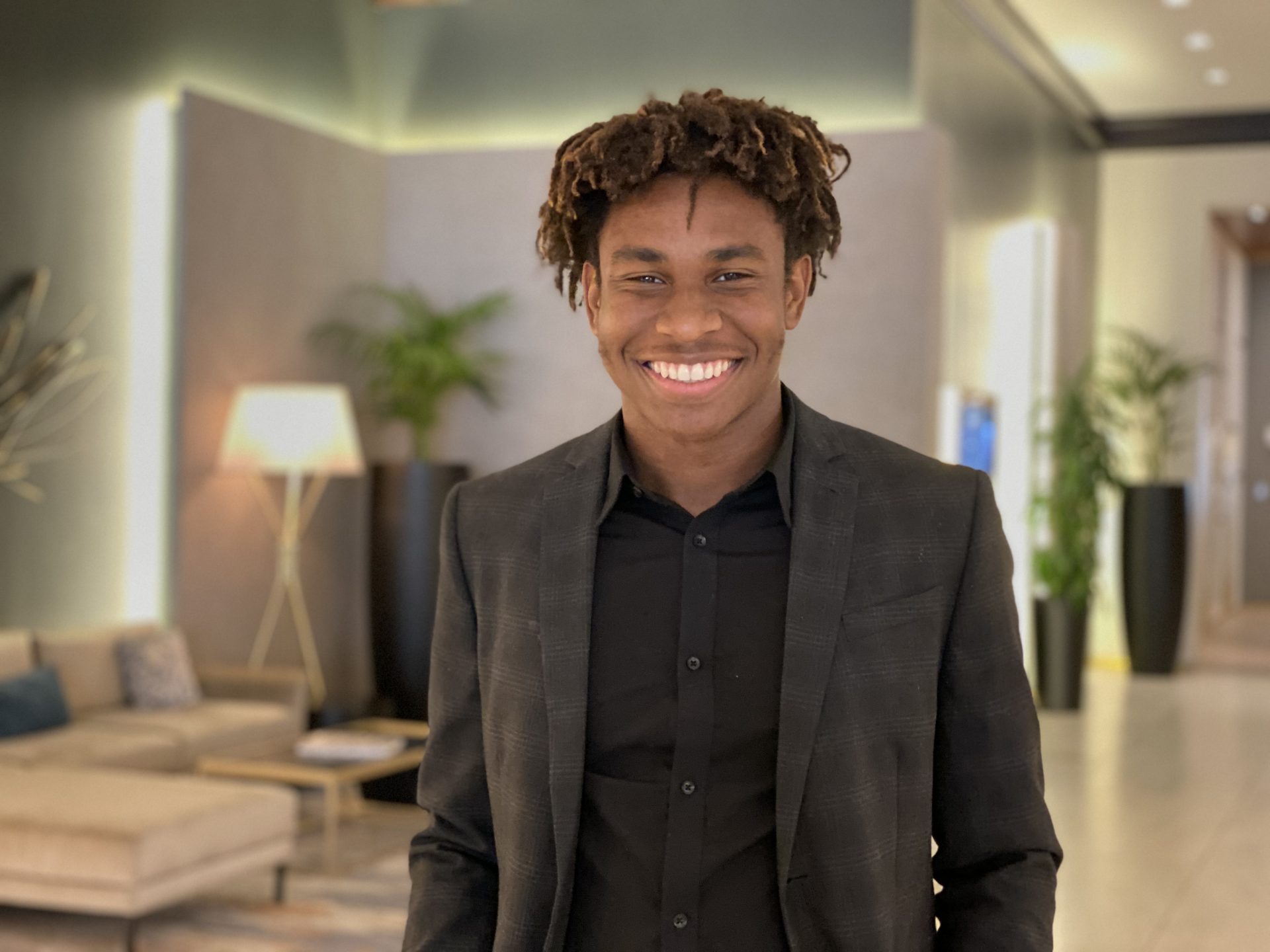 Donny Blount
Louisville Marriott Downtown
Ever since Donny has joined the Louisville Marriott Downtown team, his passion and energy has shined with our guests and our associates. Donny is currently enrolled at the University of Louisville and is on the Track and Field team and competes in 110m hurdles, 110m, 4x100 m relay and 4x200m relay. Donny's competitive attitude shines at the front desk by ensuring all guests leave happy and with an excellent experience.
Guest arrive to the hotel and wait to check-in with Donny no matter how long they have to wait including our highest level Bonvoy guest who typically want to go straight to their room once they arrive. Guests have said "Donny provides genuine enthusiasm when greeting guests and the entire staff that assisted with Misters for MS event did so above and beyond." Another guest stated "Donny who provided excellent customer service upon our arrival and actually remembered us from another recent stay. He is a very customer oriented and greeted us the next day in the lobby to inquire about our stay was doing. Donny is a great ambassador for Marriott customer service."
One particular event that Donny took on his own to resolve was when we hosted a conference for AFS. One of the guests arrived a day early prior to their reservation and we were unfortunately fully committed. Donny took it upon himself to assist with finding a room for the guest while the contact was at the desk working on a solution as well. The contact asked for us to give the guest their room and stated they could find another room for the night. Donny told the contact they would not be doing that as he would find a hotel personally for them. Donny spent numerous hours searching hotels in the downtown area and was able to secure the contact a room which he was later recognized for by the meeting planner and coordinator for the group.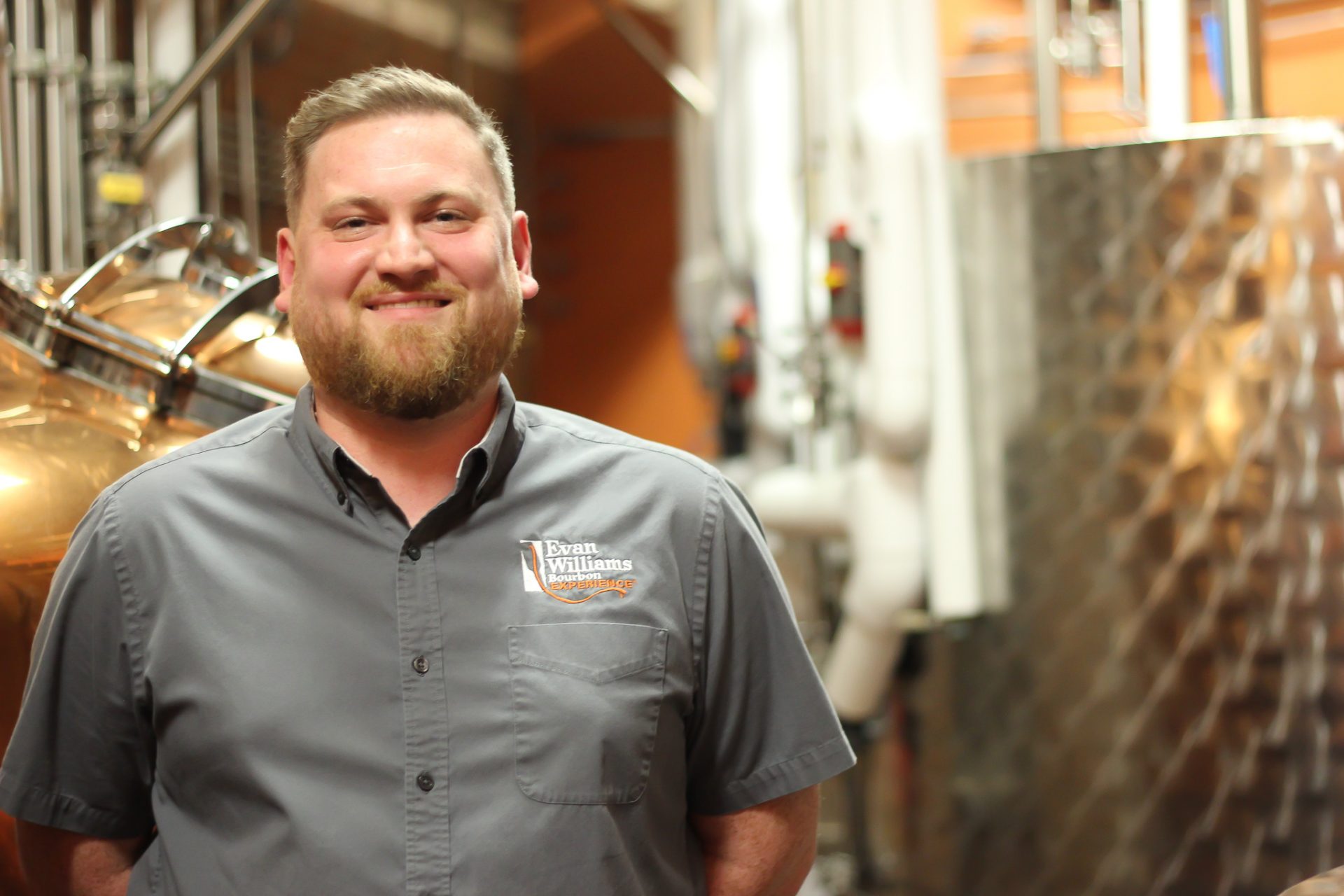 James Cox
Evan Williams Bourbon Experience
James Cox; Assistant Distillery Technician shows up every day with a "can do" attitude and a warm smile. Many mornings he will open the lobby doors for guests who are waiting and greet them with open arms, welcoming conversation and a "let's have a great day" personality. James has been a member of the Evan Williams team since we opened in 2013. He started his career with us as a Bourbon Host for approximately 1 year before we realized James had some much more to offer. He quickly took on the role successfully as distillery assistant and has brought so much hospitality with him to the tour side of his job.
James never says, "that's not my job" or "let someone else handle it." A few examples:
He shovels snow and ice at the entrance and exit of the building to keep guest safe and staff without being asked. He arrives at 6 am in the mornings and handles this.
He is the first to step up to assist with cleaning up spills, messes, water leaks in the building
Assumes distiller duties when the main distiller is offsite.
Works with team members one on one to help them better understand the distillation process. He will stop doing his job to help them do their jobs better.
James is respectful to elderly, women, children and any and all people who visit our facility. He is way more than just an employee. He is an ambassador for us every hour, everday!
A few years back during the coldest months of the year we learned a homeless man was sneaking into our building before closing time and hiding behind the tanks in the distillery so he could sleep in the warmth. Once we learned of this, we had to watch the security cameras to learn how he gained access nightly. Never once did this homeless man attempt to steal or bother anything in the building, he only wanted to be warm. Unfortunately, due to maintaining the safety of my team we had to change the locking mechanisms on the entry doors to keep this person out. James, being kind and warm hearted brought a bag with blankets and pillows and placed it outside the door where the man had gained access. He said the man wasn't a thief just cold. What a kind heart!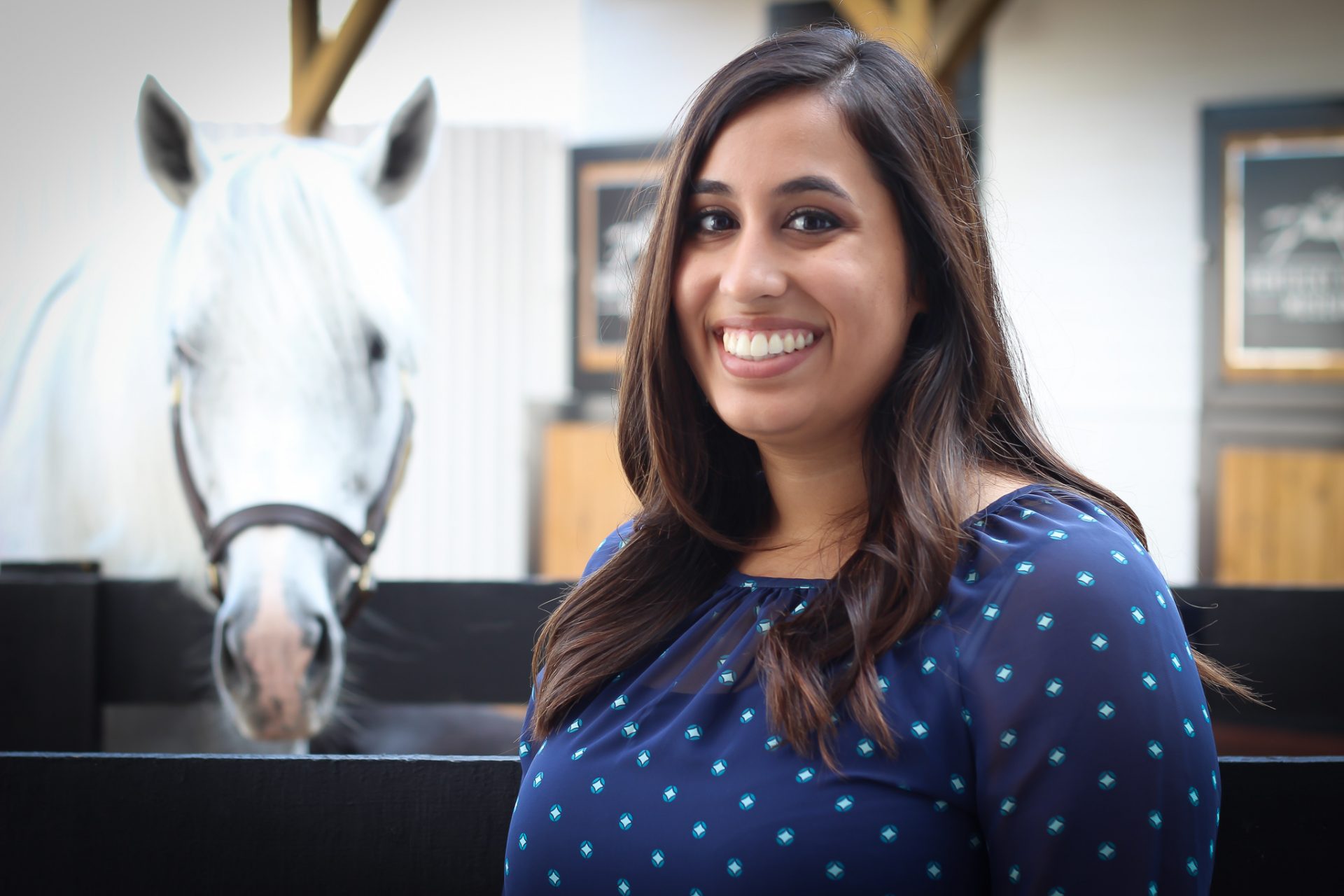 Aveena Patel
Kentucky Derby Museum
Aveena is described by her managers as someone who is "all in" and has the tourism buzz! Her overall love of Louisville is growing constantly, and it shows. She books about 35,000 visitors to Kentucky Derby Museum a year. She makes sure visitors have the experience they are looking for and provides exceptional customer service. Her managers constantly get emails from customers saying how wonderful Aveena was. She anticipates questions customers will have regarding their visit to the Museum and the city of Louisville as a whole. She even helps plan group visits outside of our Museum, recommending local attractions, distilleries and other interesting places. She has an amazing work ethic, is a self-starter and problem solver. She is not afraid to make a decision and learn from it if need be. She attended her first American Bus Association conference, one of the biggest events for Louisville Tourism, and worked her booth, networking with hundreds of tour operators. She has asked to take on more responsibility, like learning how to do budgets and she would like to do a travel show on her own, representing Kentucky Derby Museum at a tourism conference! Aveena is motivated to streamline things, make everything user friendly for guests. She's able to find a balance between sales and demand. She is a great coworker and goes out of her way to attend networking events and is quick to volunteer to promote Louisville. She communicates with our front desk so group sales run smoothly and often brings staff donuts during busy Derby season! She never boasts or brags, and that's why we want to brag for her and recognize her with a Rose Award!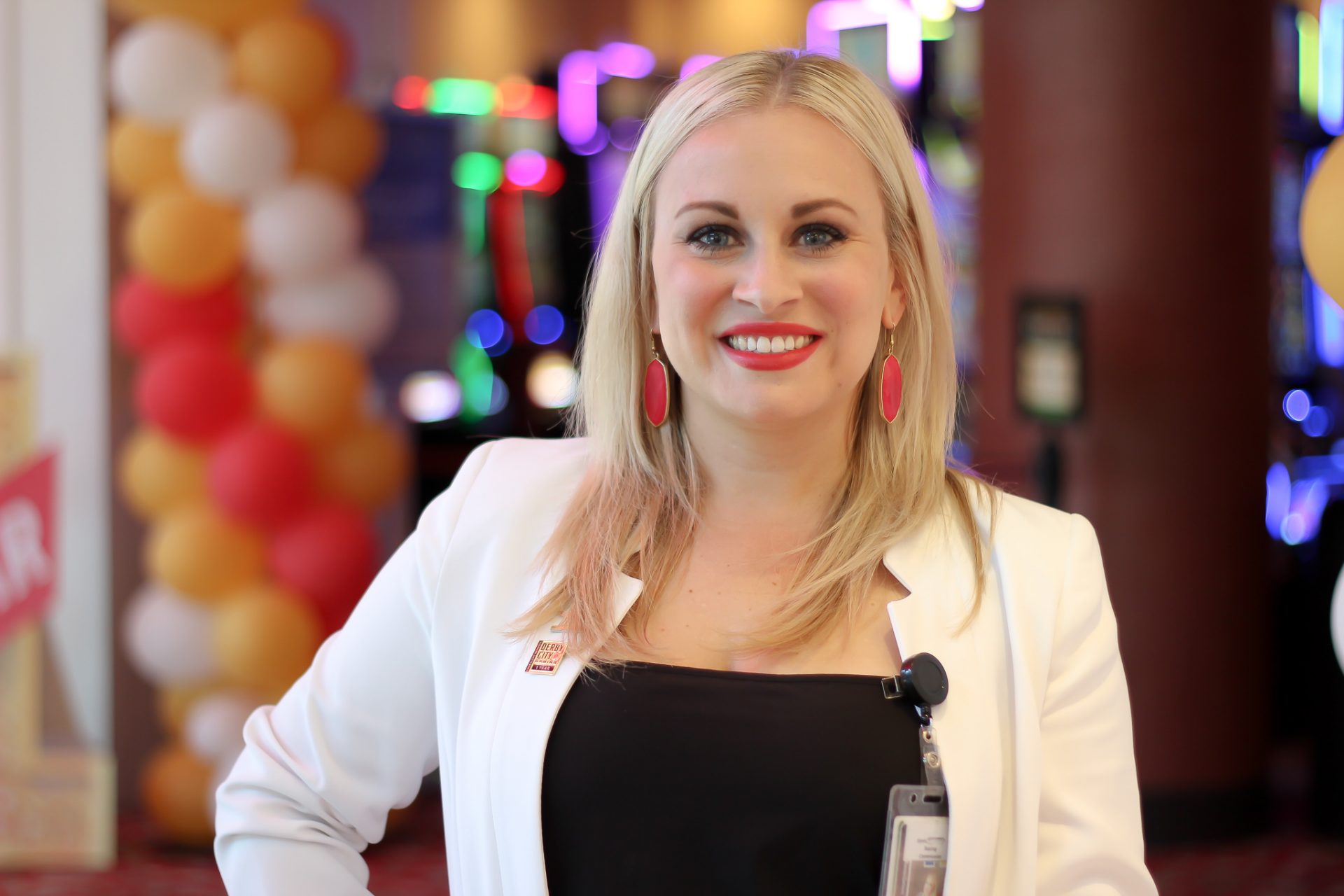 Tori Gatewood
Derby City Gaming
In her initial role of Office Manager, and prior to joining the marketing team, Tori assumed responsibility for the property's website and digital marketing communications. The processes and procedures that she has implemented have continued to benefit the property with exceptional results.
If you ask her fellow team members at Derby City Gaming what Tori Gatewood brings to the table, you will hear a wide range of positive responses not just from the Marketing team, but from every single department.
Tori joined the company in July in her role as "Office Manager" prior to Derby City Gaming's opening on September 14th, 2018. Early on, Tori was referred to as the "swiss army knife" for the property. Her role quickly expanded into many different versions of itself as she took on projects and assignments ranging from big-to-small.
Everyone knows that an opening for any property is hectic and Derby City Gaming's was no exception. Tori not only handled her own assignments including coordinating flight and hotel accommodations for all traveling in from sister properties to assist with the grand opening, she also pitched in and helped other departments with their assignments as well. This included the creation of the property's new hire orientation program and coordination of its implementation which has had a positive impact on the properties culture being established. As well as the Team Member Recognition Program and Ambassador Round Table Meetings. This culture helped lead Derby City Gaming to being named in the Top 5 as one of the Best Places to Work in Louisville. It also led the property to the highest scoring Engagement Survey results among all of the Churchill Downs properties.
Hard work pays off, and earlier this year Tori was promoted to the title of Marketing and Communications Manager. In that role, she continues to effect daily growth at the property. Her leadership during the property's special events and sponsorships for the 145th Kentucky Derby proved once again the value that she brings to her role.
Tori served as the project manager for all of the DCG Inaugural events for the Kentucky Derby. One of the highlights of this year's events was the DCG sponsorship for Jocktails benefitting the Permanently Disabled Jockeys Fund. Tori managed the properties participation and activations at Thunder over Louisville, multiple Gala's including the Trifecta Gala and Unbridled Eve, and most importantly the marketing activations and VIP events at Churchill Downs throughout Derby Week. As Derby City Gaming approaches its one-year anniversary the work continues for the Derby City Gaming family, and with leaders like Tori Gatewood, the potential for continued success and growth are limitless.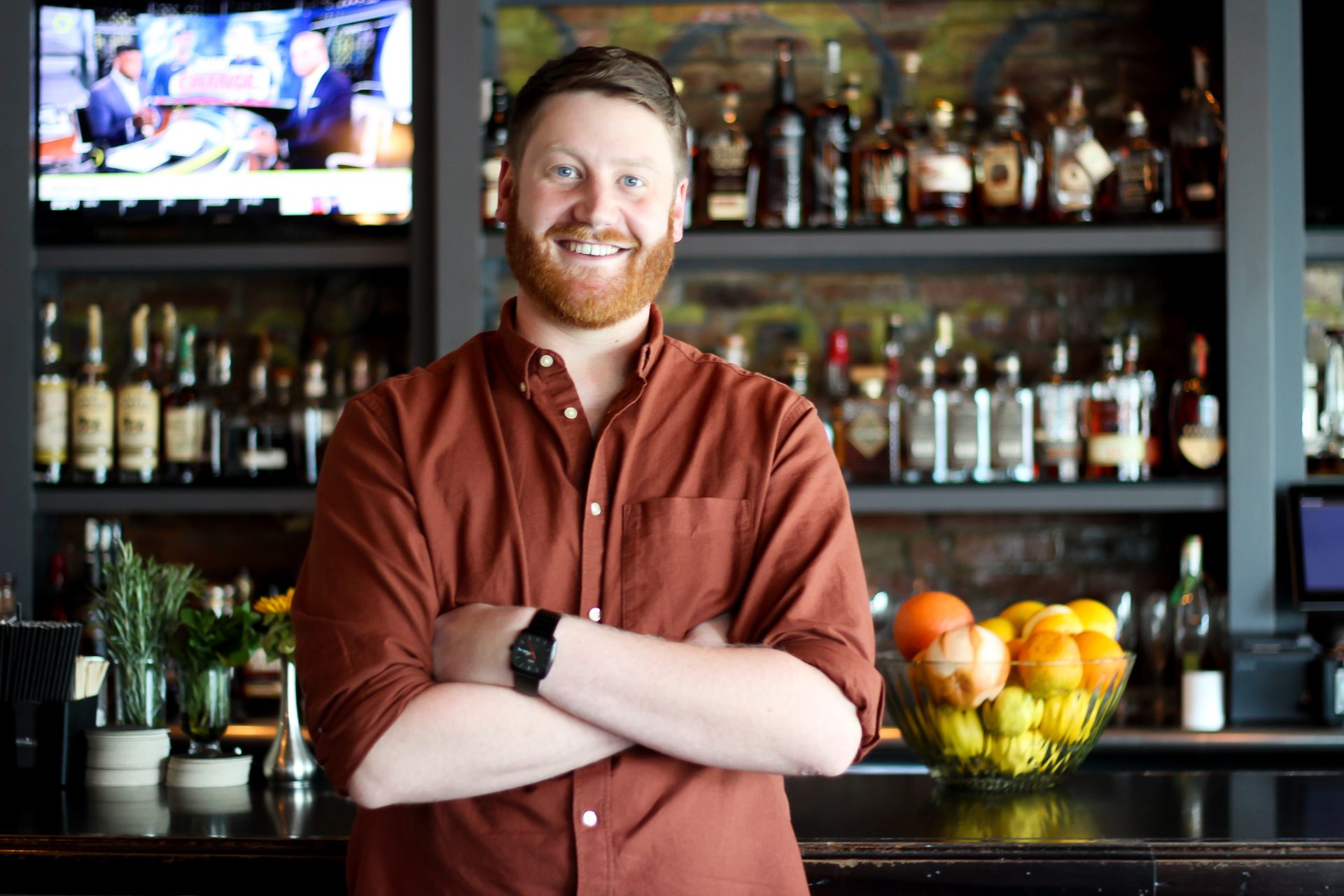 Andrew Wright
Butchertown Grocery
Andy is a true ambassador for food and beverage in Louisville. He is happy to spend time with guests letting them know about all the great places there are for them to visit. He is also able to point people toward the best wine deals in town, or talk with them about obscure artisanal teas. His passion itself is above and beyond. The energy that he brings to conversations about food and wine inspire guests and serve to illustrate just how profound a hospitality experience can be. Andy's wine education has been a rising tide that has lifted the boats of each member of the restaurant's service staff. Through education and passion that is devoid of the ego often found in the world of wine, Andy opens people's minds and allows them to experience wine and wine pairings in an approachable manner. He has continually raised the bar when it comes to wine knowledge and service in the restaurant. Andy has an infectious love for hospitality. Food, wine, and tea are passions that he explores on and off the clock. Wine can be intimidating to staff members as well as guests. Andy's relaxed, amicable demeanor and genuine love for wine allow him to comfortable educate staff and guests, facilitating dining experiences that exceed expectations and create lifelong positive memories. He works meticulously to pair wines with food so that both may sing with more depth and clarity. The warmth and positivity that Andy exudes are critical to the creation of a culture where guests are able to feel sincere passion and care from our serving staff. Guest experiences simply would not be the same without his passion and dedication to his craft.